JUVÉDERM®
XC
In Gainesville, FL
We are the leading provider of Juvederm and facial fillers in the Gainesville Florida market. Visit our Award Winning Aesthetic Center!
Do the lines around your nose and mouth keep you from smiling? Though some people may consider smile lines, parenthesis, vertical lip lines, corner lines, and other lines to be a sign indicating years of happiness, not every person who has them may be pleased with them. These deep lines, including "parenthesis lines" between the nose and mouth or "marionette lines" from the mouth to the chin, can cause greater concern and indicate clear signs of aging. At John W. Tyrone, MD, PLLC, Plastic Surgery, our facial rejuvenation specialists use the latest techniques and years of experience in aesthetics to correct visible signs of aging with injections from JUVÉDERM®.
Contact our skin care specialists to learn more about our comprehensive range of available skin care treatments, including BOTOX® Cosmetic, and RHA® Fillers, and to schedule an appointment.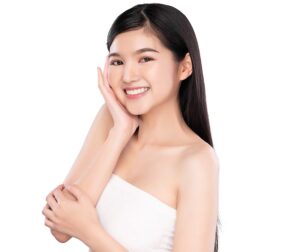 What Is JUVÉDERM® XC?
As we age, our skin changes. And over time, the natural volume of youthful skin starts to diminish and is then replaced with wrinkles and skin folds. In addition to the natural aging process, certain factors, such as sun exposure over time, contribute to the development of visible signs of aging. Approved by the Food and Drug Administration in 2006, JUVÉDERM® XC, available in two formulations including JUVÉDERM® Ultra XC and JUVÉDERM® Ultra Plus corrects moderate-to-severe facial wrinkles and folds, such as parentheses lines or "smile lines" located around the nose and mouth.
A next-generation cosmetic filler, JUVÉDERM® XC is injected into areas of facial tissue where moderate-to-severe facial folds and wrinkles occur to temporarily add volume to the skin, creating the appearance of younger and smoother skin. JUVÉDERM® Ultra XC provides versatility in contouring and volumizing facial wrinkles and folds, while JUVÉDERM® Ultra Plus XC, offers the benefits of a more robust formulation for volumizing and correcting deeper folds and facial wrinkles. John W. Tyrone, MD, PLLC, Plastic Surgery is pleased to offer the full JUVÉDERM® line, including JUVÉDERM® VOLUMA™ XC, JUVÉDERM® VOLLURE™ XC, JUVÉDERM® Ultra XC, and JUVÉDERM® VOLBELLA™ XC, for all of your facial rejuvenation needs.
How Does JUVÉDERM® Work?
Each patient's skin is unique. As a result, we all age differently from one another. JUVÉDERM® XC may be used to treat multiple areas of the face, including parentheses lines, vertical lip lines, corner lines, and marionette lines. JUVÉDERM® XC injectable gel is a non-invasive and nonsurgical treatment that produces natural-looking results and visible improvements to the appearance of skin. The formula contains a modified form of hyaluronic acid (HA), a naturally occurring sugar found in the human body. HA delivers nutrients and hydration and acts as a cushioning agent.
While young, healthy skin has high amounts of HA, the natural aging process, sun exposure, and other factors contribute to the loss of HA, resulting in the skin losing structure and volume. When injected into the skin using a fine needle, JUVÉDERM® XC replenishes lost HA and fills in and smoothes over facial wrinkles and folds, temporarily adding volume to the skin and giving the appearance of a more refreshed and smoother surface. The gel also contains a small amount of lidocaine to numb the treatment areas during injections, creating a more comfortable experience. As an added benefit, no downtime is required following injections with JUVÉDERM® XC.
When To Start JUVÉDERM® XC
Deciding when to start using dermal fillers to address external signs of aging depends on your unique cosmetic goals and preferences. Many of our patients are over 35 and begin using dermal fillers as soon as they notice developed signs of aging on their facial skin. However, patients under the age of 35 can likewise successfully minimize and mitigate signs of aging with regular filler treatments. Patients must be over the age of 21 to be eligible for treatments with JUVÉDERM® products. Patients over the age of 21 who are concerned about signs of aging and seek a remedy may be eligible for treatment with JUVÉDERM® XC. Ideal candidates are generally healthy and are free from any medical and skin conditions which may disqualify them from treatment, including allergies to lidocaine or any of the included ingredients. The best way to determine candidacy for treatments with cosmetic fillers is to schedule an appointment with our office!
How Long Does JUVÉDERM® XC Last?
Each patient is different, and, as a result, the length of time results from JUVÉDERM® injections last varies from person to person. Depending on the problem area treated, the effect may last longer or shorter than the average. With optimal treatment, the results produced from injections with JUVÉDERM® XC, including both JUVÉDERM® Ultra XC and JUVÉDERM® Ultra Plus XC, may last for up to 1 year. To maintain the effects of treatment with JUVÉDERM® XC products, patients require follow-up injections. If you notice the effects of your treatment diminishing, contact our office to schedule a follow-up appointment. Regular injections will help your results endure for a greater amount of time.
JUVÉDERM® Side Effects
JUVÉDERM® XC is considered safe, though there is a minimal risk of side effects. These side effects are limited to the injection site and may include the following. Please contact us for more information about potential side effects following cosmetic filler injections.
Redness
Pain
Tenderness
Firmness
Swelling
Lumps Or Bumps
Bruising
Itching
Discoloration
Infection