Brow
Lift
In Gainesville, FL
Aging is a natural part of life, but that doesn't mean you have to let it define you! Often, the first signs of aging become visible in the brow and forehead areas, and as gravity, sun and wind exposure, and the loss of supportive tissues and volume take their toll. Don't let drooping eyebrows make you appear tired or angry when that's not how you feel. That's where a brow lift, or forehead lift, comes in.
At John W. Tyrone, MD, PLLC, Plastic Surgery, our plastic surgeon in Gainesville is dedicated to helping patients boost their self-esteem and improve their quality of life through a tailored selection of facial plastic surgery procedures. Schedule your consultation today and take the first step towards a younger-looking you!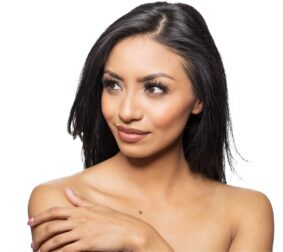 Revitalize Your Appearance With A Brow Lift!
A brow lift, also known as a forehead lift, is a cosmetic surgery designed to address sagging eyebrows and forehead skin, fine lines, and creases that can make you appear more tired, angry, or older than you are. Over time, the brow naturally descends from its arched position, creating wrinkles, furrows, and creases in the upper third of the face. But with a brow lift, you can rejuvenate your appearance and permanently address these visible signs of aging and stress.
At John W. Tyrone, MD, PLLC, Plastic Surgery, Dr. Tyrone offers a range of advanced brow lift techniques, including endoscopic, coronal, and temporal, to elevate sagging eyebrows, reduce "hooding" of the upper eyelids, and diminish wrinkles, furrows, and creases in the upper face. With brow lift surgery, you can improve the overall symmetry and balance of your face and enjoy revitalizing results that make you look and feel your best.
If you're looking for even more dramatic results, a brow lift can be combined with an eye lift or a facelift for a full facial rejuvenation. So why wait? Browse our facial plastic surgery before and after gallery, and schedule a consultation today to learn more about a brow lift and all the other options available to you!
Discover
Your Ideal Brow Lift!
We offer a range of customizable brow lift options to meet the unique needs and goals of each patient. Whether you're seeking a minimally invasive procedure with a quick recovery time, a non-surgical option with instant results, or a traditional surgical technique with long-lasting results, we have the right solution for you. Contact us to schedule a consultation and learn more about our available procedures.
Endoscopic Brow Lift
This minimally invasive procedure involves small incisions hidden within the hairline and the use of an endoscope to adjust the internal structures of the forehead and brow. It is ideal for mild-to-moderate drooping in the brows and horizontal forehead wrinkles.
Non-Surgical Brow Lift
Using cosmetic fillers like BOTOX®, this non-surgical option involves the injection of a prescription medication that paralyzes the muscles that cause brows to droop and furrow. It offers immediate results but requires regular maintenance treatments.
Temporal Brow Lift
Focusing on the outer one-third of the brow, this minimally invasive technique addresses drooping skin above the upper eyelid. This technique is ideal for patients with mild-to-moderate drooping who seek moderate results with a low-risk procedure.
Coronal Brow Lift
A traditional or coronal technique involves making an incision in the scalp, removing the skin, and pulling the remaining skin downward to lift the brow. It is ideal for patients with advanced signs of drooping in the brow and deep wrinkles in the upper face.
Enhance Your Forehead With Brow Lift Surgery!
Sagging, low-hanging brows and wrinkles between the eyebrows can make you appear tired or angry, even when you feel great. But with a brow lift surgery, you can rejuvenate your appearance and address these visible signs of aging.
Our board-certified plastic surgeon can perform eyebrow lift surgery that will improve the position of your eyebrows and smooth out wrinkles in the upper areas of your face. However, if you have sun damage, wrinkles in your mid-face and lower-face regions, or other skin concerns, you may benefit from combining your brow lift with skin rejuvenation procedures like microneedling and laser resurfacing for optimal results.
Ideal candidates for a brow lift surgery include those with:
Low or sagging forehead skin
Deep, horizontal creases along the forehead
Deep frown lines or furrows between the eyebrows
Hooding of the upper eyelid skin
Additional or other signs of visible aging in the brow area
So why wait? Schedule a consultation with our Gainesville plastic surgeon today to learn more about brow lift surgery!
Frequently Asked Questions
Take care of yourself after brow lift surgery! Forehead and brow lift surgery can revitalize your appearance and give you a more youthful look, but it's important to take care of yourself during the recovery process. Here's what you can expect after your procedure:
Care instructions. Follow the specific instructions for brow lift aftercare provided to you before your procedure. Care instructions include information about caring for the surgical site, taking medications, and when to return for a follow-up appointment.
Taping or wrapping. Your forehead may be taped or wrapped with surgical gauze to minimize swelling and bruising. Consult care instructions before removal.
Elevation and activity. Keep your head elevated and avoid vigorous physical activity as advised by your plastic surgeon. Avoid using ice or heat on the operated site.
Swelling and bruising. Some swelling and bruising may occur in the brow and forehead regions, but this should subside within 10–14 days.
For more information about aftercare instructions following a brow lift procedure, contact John W. Tyrone, MD, PLLC, Plastic Surgery. We'll be happy to help you understand what you can do to help ensure a smooth and successful recovery!
If you're bothered by prominent signs of aging in the upper third portion of your face, such as deep furrows, wrinkles, and drooping brow skin, and you desire a long-lasting procedure with significant results, a brow lift might be right for you. At John W. Tyrone, MD, PLLC, Plastic Surgery, we offer this procedure to help individuals restore their youthful appearance and rejuvenate their upper face.
The best way to determine if a brow lift is right for you is to schedule a consultation with our plastic surgeon. During this appointment, we'll assess your individual needs and goals and discuss the risks and potential complications of the procedure. Good candidates for a brow lift include:
Individuals without serious preexisting medical conditions or active diseases
Individuals with a positive outlook and realistic expectations for plastic surgery
Individuals who do not smoke
Healthy individuals without medical conditions that impair healing
In general, the risks associated with a brow lift are minimal, and significant complications are infrequent. However, potential risks include adverse reactions to anesthesia, infection at the surgical site, nerve damage, hematoma, excessive bleeding, and scarring. We'll make sure you fully understand all the potential risks and any potential complications before you decide to undergo surgery.