Eyelid Surgery
In Gainesville, FL
Your eyes are the focal point of your face and are highly susceptible to the signs of aging. With eyelid surgery, known medically as blepharoplasty, you can rejuvenate your eyes for a more youthful and brighter appearance. This advanced surgical procedure, offered by our skilled Gainesville plastic surgeon at John W. Tyrone, MD, PLLC, Plastic Surgery, can light and tighten the eye area and correct functional problems with your eyelids. Eyelid surgery is effective at enhancing your natural beauty by removing excess skin and lifting the eyelid. Get in touch today for more information and to schedule a consultation for eyelid surgery!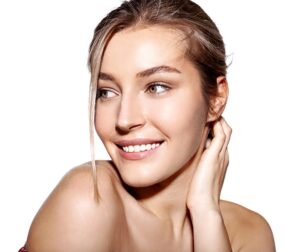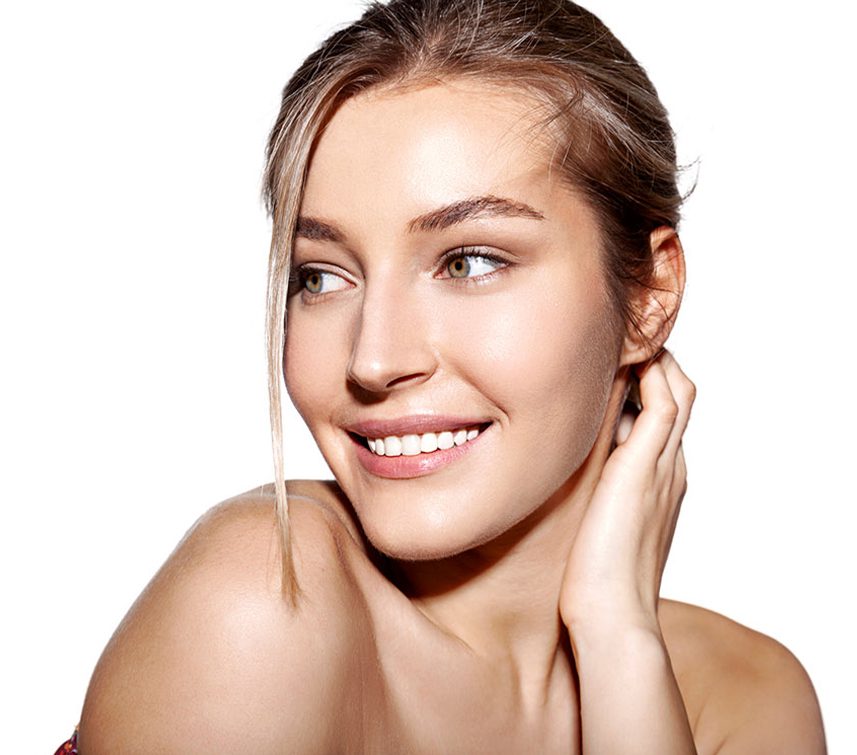 What Is
Cosmetic Eyelid Surgery?
Blepharoplasty, an eyelid surgery, is a cosmetic procedure that rejuvenates the appearance of the upper and lower eyelids, giving you a refreshed and youthful look. The delicate skin around our eyes is the first to show signs of aging such as drooping or puffiness. This not only impacts your appearance but excessively drooping skin around the eye, known as ptosis, can affect the quality of vision. Our eyelid surgery can significantly improve this and provide a naturally refreshed appearance around your eyes.
Whether you want to improve the appearance of your upper eyelids, lower eyelids, or both, blepharoplasty can treat loose or sagging skin, folds that affect your vision, and excess fatty deposits. This procedure can be performed as a standalone procedure, or in combination with other cosmetic facial procedures such as a brow lift or facelift, to give you optimal results. Our plastic surgery practice also offers a range of non-surgical treatments, such as LATISSE® and clinical skincare, so you can further enhance the beauty of your eyes.
Upper Eyelid Surgery
Upper eyelid surgery involves the removal of excess skin and fat pockets in the upper eyelids, which can cause the eyes to appear tired, droopy, and hooded. It can be performed to address cosmetic concerns, as well as functional issues such as ptosis, or drooping of the upper lids. The surgical procedure typically begins with a cosmetic lid crease incision, which is carefully placed within the upper eyelid crease to minimize visible scarring. During the procedure, the excess skin and fat pockets are removed and the profile of the upper lid is reshaped to achieve a more youthful, refreshed appearance. In some cases, hooded eye surgery may also be performed, in which the eyelids are surgically altered to form a defined crease below the brow bone. Our experienced cosmetic surgeon will work closely with each patient to develop custom solutions based on their needs and ensure optimal results.
Lower Eyelid Surgery
Lower blepharoplasty is a cosmetic procedure designed to improve the appearance of the lower eyelids and under-eye area. This procedure is ideal for patients who have puffy, sagging skin beneath their eyes. This is often caused by herniated fat or excess lower-lid fat that collects in the spaces beneath the eyes. This can result in a tired, aged appearance, even in younger patients. In addition to puffy lower eyelids, some patients may also experience volume loss in the lower eyelids, appearing as hollowing along the infraorbital rim, or the bone located under the eyelids. For these patients, a lower lid blepharoplasty with supplemental fat repositioning may be recommended to achieve optimal results. Our experienced cosmetic surgeons utilize a variety of techniques to improve the lower eyelids, depending on the individual patient's needs and goals. Incisions are typically located on the outer edge of the eyelids, just below the eyelashes or inside of the eyelids, to allow for the removal or repositioning of the fat pockets. This results in a smooth, natural contour, giving our patients a refreshed, revitalized appearance.
Blepharoplasty Surgery
The surgical technique used during the procedure may vary depending on the individual patient's needs and goals, as well as any additional procedures that may be performed in conjunction with the blepharoplasty. The procedure is performed under general anesthesia as an outpatient procedure at an accredited surgical facility. During upper eyelid surgery, an incision is made within the natural fold of the eyelid and extended outwards to address any folds on the outer portion of the eye. Excess skin, tissue, and muscle may then be removed, and the incision is closed with sutures, leaving the scar almost completely out of sight within the natural crease of the upper eyelid. For lower eyelid surgery, the incision may be made along the inside of the eyelid (transconjunctival blepharoplasty) or on the outside of the lower lid, just beneath the lower lash line. The transconjunctival method is used for patients with little to no skin laxity, while the alternative approach is ideal for those with lax skin and loose musculature. During the procedure, the plastic surgeon removes or redistributes excess or displaced fatty tissue, removes any excess skin, and tightens the underlying muscles. The remaining skin is smoothed and the incisions are sutured closed.
It's important to discuss the surgical technique and any concerns you may have with your plastic surgeon to ensure that you have a clear understanding of the procedure and the results you can expect. If you have any questions or would like additional information about your blepharoplasty procedure, please contact our plastic surgery office.
The Eyelid Surgery Recovery Process
Prior to the procedure, patients will receive detailed instructions on post-operative recovery including prescriptions and skincare instructions. Immediately following the procedure, patients can expect to experience some visible bruising, swelling, and soreness in the treated areas. This is normal and typically subsides within 10-14 days. To enhance healing and relieve discomfort, patients may be instructed to elevate their head while sleeping or lying down. It is important to follow the postoperative instructions carefully, avoiding certain activities and environments and alerting our surgical team in the event of any unexpected changes.
Most patients return to work and everyday activities within 7-10 days after surgery, and visible bruising and swelling disappear within 3 weeks. To contribute to a healthy and speedy recovery, practice a healthy lifestyle and keep the worked-on area clean.
Potential side effects of eyelid surgery are rare but may include asymmetry, prolonged eyelid swelling, abnormal scarring, difficulty closing the eyes, and ocular irritation. If there is worsening eye pain or changes in vision, it is important to consult with a physician immediately.
Am I A Good Candidate For Eyelid Surgery?
Blepharoplasty is a popular cosmetic surgery among many of our patients. During the initial consultation, our plastic surgeons will determine if the procedure is right for you based on your goals and existing facial structure, among other factors.
Generally, good candidates for eyelid surgery include healthy individuals without medical conditions that can impair healing, nonsmokers, those with a positive outlook and realistic goals for surgery, and those without serious eye conditions. Individuals who seek to improve excess skin obscuring the natural folds of the upper eyelids, loose skin impairing their vision, puffy appearance in the upper or lower eyelids, excess skin and wrinkles on and under the lower eyelids, bags and dark circles under the eyes, and eyelid droopiness may be considered good candidates for the procedure.
The best way to determine if you are a candidate for eyelid surgery is to schedule a consultation with our plastic surgery team.