Breast Reduction
Surgery
In Gainesville, FL
Our happiest patients are our BREAST REDUCTION patients!! "It's life changing!!"
Do you have large, pendulous breasts that cause you to suffer from discomfort and pain? Say goodbye to pain and hello to relief with breast reduction surgery! Also known as reduction mammoplasty, this surgical procedure reduces the size and weight of your breasts to ease discomfort and restore a natural shape to the breasts. With a variety of incision options and state-of-the-art techniques, Dr. Tyrone ensures optimal results. Best of all, the procedure is performed on an outpatient basis and may even be covered by your insurance!
At John W. Tyrone, MD, PLLC, Plastic Surgery, we're all about helping you feel and look beautiful. Our board-certified cosmetic surgeon, Dr. Tyrone, is a specialist in all aspects of breast surgery and offers a range of surgical and non-surgical treatments. Don't wait, schedule a consultation with our plastic surgeon in Gainesville today and start feeling your best!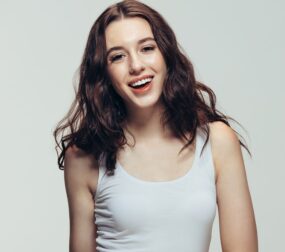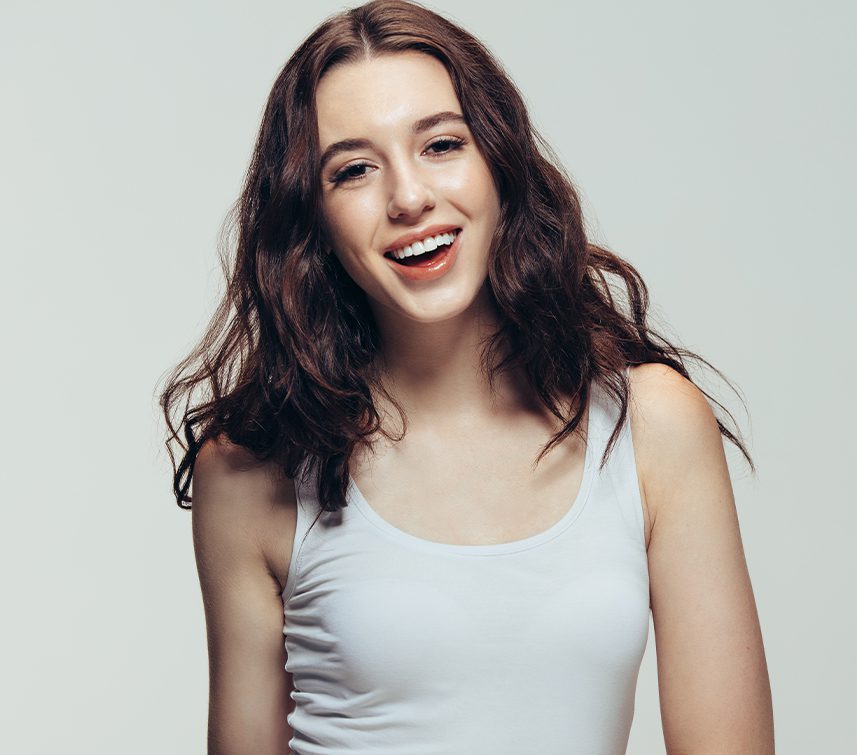 Breast Reduction Surgery In Gainesville, FL – Your Path To Relief & Confidence!
If you're tired of struggling with the discomfort and pain of having large, pendulous breasts, it may be time to consider breast reduction surgery. At John W. Tyrone, MD, PLLC, Plastic Surgery, we understand that this is a highly personal and important decision, and we're here to support you every step of the way. Our outpatient surgery facility, located in the heart of Gainesville, is conveniently located for patients throughout North Central Florida. Patient satisfaction is our top priority. That's why our board-certified plastic surgeon, Dr. Tyrone, takes the time required to thoroughly educate each patient about the breast reduction process. You can trust that you'll have all the information you need to make an informed decision about your surgery, including the different incision options, recovery time, and potential risks and benefits, among other factors.
With a commitment to providing the highest level of care and expertise, Dr. Tyrone utilizes the latest techniques and technology along with his years of expertise to deliver optimal results. Whether you're looking to relieve discomfort, restore a more natural shape to your breasts, or simply boost your confidence, breast reduction surgery may be the solution you've been searching for. So why wait? Contact our plastic surgery office today to schedule a consultation with our plastic surgeon in Gainesville, FL, and start your journey towards a happier, healthier you!
What To Expect During Your Breast Reduction Consultation
During your breast reduction consultation, you'll need to provide a complete medical and surgical history, as well as information about your current medications, supplements, and allergies. The more thorough you are with this information, the better we can ensure your safety and minimize the risk of complications during and following your procedure. Dr. Tyrone will discuss the details of the procedure, including the location of incisions, the potential for scarring, and the risks involved with your procedure.
How To Prepare For Your Breast Reduction Surgery
We'll provide you with preoperative instructions once you've scheduled your surgery. These instructions will include information about financing and follow-up appointments, as well as any necessary blood work or mammograms and clearance from a primary physician. You'll receive a prescription to have filled before your surgery, as well as a list of medications to avoid for 14 days prior to the procedure. You may also be asked to take Arnica Montana, Bromelain, and Vitamin A pills before and after surgery. Remember to not eat or drink after midnight on the day before your surgery. Contact us today to learn more or schedule your breast reduction in Gainesville!
What To Expect From Your Breast Reduction Results
If you're a good candidate for breast reduction surgery, you can expect lighter, higher-positioned breasts that are better proportioned to your natural body shape. If you previously experienced back pain, neck pain, or skin irritation, these symptoms should be greatly reduced. Your clothes will fit better, and if you maintain a stable weight, your breast size should remain stable as well. It's important to maintain a relationship with Dr. Tyrone after your surgery to address any changes or concerns that may arise. Regular check-ins and routine mammograms (for those in the appropriate age group) will help ensure that any complications are detected and treated early.
Where Your Surgery Will Take Place
Dr. Tyrone performs breast reduction surgery at North Florida Plastic Surgery Center, where patient safety and comfort are a top priority. Our board-certified anesthesiologist will administer anesthesia during the procedure. When you arrive at the outpatient surgery center, you'll check in and be taken to the preoperative area, where you'll meet with Dr. Tyrone, his nurses, and the anesthesiologist. If Dr. Tyrone determines that a hospital setting is more appropriate for your surgery, he has privileges at several local hospitals, including Shands UF and North Florida Regional Medical Center, both located in Gainesville, FL.
The Cost Of Your Breast Reduction Surgery
The cost of your breast reduction will vary based on a number of factors. Contact John W. Tyrone, MD, PLLC, Plastic Surgery, today to learn more or to get an estimate for the cost of your procedure.
Frequently Asked Questions
Our board-certified plastic surgeon in Gainesville, FL, Dr. Tyrone, will assess your candidacy for breast reduction surgery during your initial consultation. If you have large, pendulous breasts that are disproportionate to the rest of your body or asymmetrical breasts, you may be a good candidate for this procedure. If you also experience neck and back pain, skin irritation, or bra-strap grooving, insurance may cover the cost of your surgery.
The location and size of your incisions will depend on the size and shape of your breasts and the necessary treatment. Typically, incisions are made around the areola, extending to the fold beneath the breast and then beneath the breast. Dr. Tyrone will determine if a minimal incision breast reduction or a short scar technique using liposuction is appropriate for you. If you prefer to minimize scarring, a lipo-breast reduction using several small incisions may also be an option, depending on the quality of your skin and the amount of nipple elevation required. Over time, incisions from breast reduction surgery will fade and become less noticeable. Dr. Tyrone will provide instructions on how to support your incisions during the postoperative period for optimal healing.
Breast reduction surgery carries certain risks, including unfavorable scarring, infection, improper healing, anesthesia complications, bleeding, asymmetrical breasts, and changes in nipple or breast sensation.