JUVÉDERM®
VOLUMA™ XC
We all recognize it…Full cheeks are the hallmark of youth!
Lifted, voluminous cheeks and a well defined chin are two hallmarks of a youthful, healthy appearance. Unfortunately, due to time and other factors, wrinkles, fine lines, and recessed attributes can replace formerly smooth, lifted, and plump facial features. JUVÉDERM® VOLUMA™ XC is designed to temporarily add volume to facial wrinkles for a smoother appearance and to improve the chin's profile. John W. Tyrone, MD, PLLC, Plastic Surgery is proud to offer the complete line of  JUVÉDERM® fillers, each of which targets specific areas of the face most vulnerable to external aging. Restore your facial volume and reclaim a youthful look with our range of dermal fillers for visible results that appear natural.
Contact our skin care specialists today to learn more about our innovative skin care treatments and to schedule an appointment for treatment with JUVÉDERM® injections.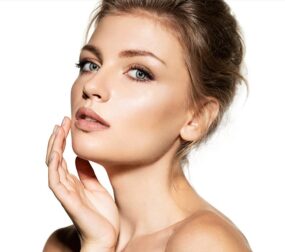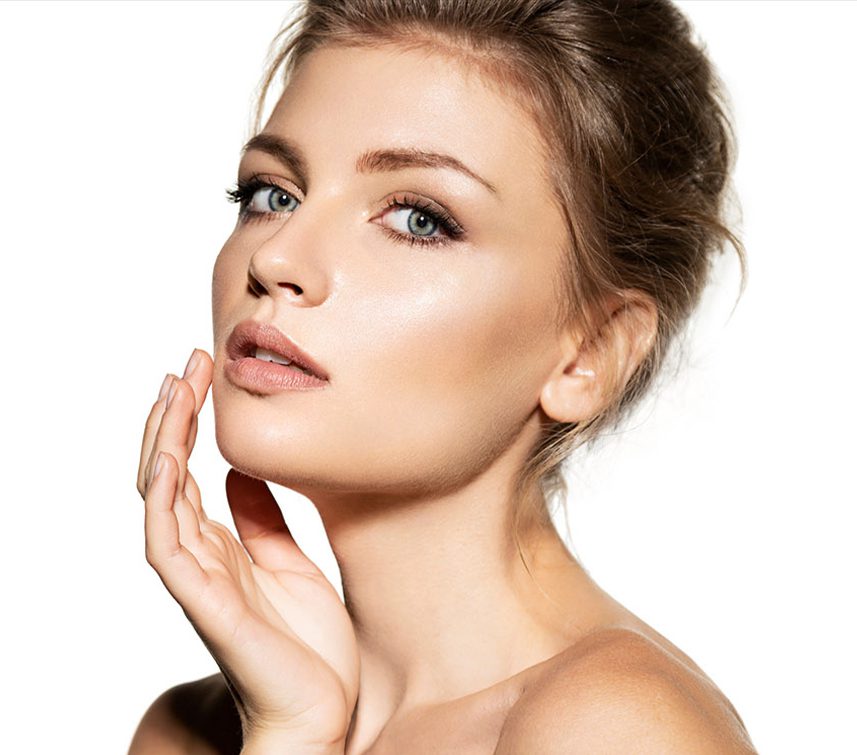 What Is JUVÉDERM® VOLUMA™ XC?
JUVÉDERM® VOLUMA™ XC is the first and only FDA-approved cosmetic filler for correcting age-related volume loss in the midface region for up to two years, with optimal treatment in patients 21 years of age and older. As we age, many of us fall prey to the effects of natural aging and the accumulated oxidative damage on the skin from years of exposure to certain environmental factors. As a result, the skin may begin to sag, particularly with the loss of volume in the cheek area, also commonly referred to as age-related volume loss.
This hyaluronic acid filler for cheeks is designed to boost volume from beneath the skin's surface layers, providing lift and contour to the cheek area and midface, such as nasolabial folds, and to improve the chin profile through chin augmentation. Of the available dermal fillers on the market, JUVÉDERM® VOLUMA™ XC offers a specialized ability to lift facial features, making it an exceptional option for creating cheek volume and cheekbone definition for correcting defined facial hollows. This cheek filler can be combined with a number of other fillers, including JUVÉDERM® VOLBELLA™ XC, JUVÉDERM VOLLURE™ XC, and JUVÉDERM® Ultra XC to help facilitate optimal results through aesthetic treatments.
How Does JUVÉDERM® Work?
As with other  JUVÉDERM® fillers, JUVÉDERM® VOLUMA™ XC is an advanced formula containing modified hyaluronic acid (HA), a quenching substance found naturally in the human skin and body. However, the hyaluronic acid particles used in this  JUVÉDERM® product are uniquely structured to facilitate deeper injection for areas of the face that require greater penetration for visible improvements. HA is responsible for a wide range of functions, including helping the body receive nutrients and hydration, providing volume, lift, and healthy skin elasticity, and acting as a cushioning agent below the skin's top layers.
In our youth, our bodies have high concentrations of HA, which result in smooth, firm, lifted, and voluminous facial features and skin. The natural aging process, accumulated exposure to natural sunlight, lifestyle, and other factors decrease HA concentrations.  This results in the gradual loss of volume, elasticity, smoothness, and structure, particularly evident in the face. Each JUVÉDERM® formulation contains modified HA, which offers a temporary boost in volume and provides the skin with a natural-looking glow and plumper, smoother, and firmer skin. This non-invasive midface filler contains a small amount of lidocaine gel, which numbs the treatment areas during injections for little-to-no pain and exceptional results.
How Long Does JUVÉDERM® VOLUMA™ XC Last?
The lasting power of filler injections varies from patient to patient. The effects of treatment may last longer or shorter than the average, depending on a number of factors, including the severity of a patient's volume loss, wrinkles, textural issues, and more. With optimal treatment, patients may enjoy the natural-looking, long-lasting results of JUVÉDERM® VOLUMA™ XC injections for up to two years. Patients likely require follow-up treatments to maintain the desired effects of cosmetic facial fillers. When you notice the effects of your treatment diminishing, contact John W. Tyrone, MD, PLLC, Plastic Surgery to schedule an appointment with us.
JUVÉDERM® Filler Aftercare
Following injections with JUVÉDERM®, patients may notice a small amount of swelling or bruising at the injection site(s). During aftercare, we recommend minimizing strenuous exercise and exposure to sunlight or heat within the first 24 hours of treatment; telling your physician if you are breastfeeding or pregnant; discussing any history of excessive scarring, pigmentation disorders, or immunosuppressive therapy with your dermatologist; and any current medications that can prolong bleeding, such as aspirin, ibuprofen, or other types of blood thinners. Patients should follow the JUVÉDERM® aftercare instructions, as directed by their physician, provided during their appointment with us.
JUVÉDERM® Side Effects
The majority of patients who are 21 years of age or older and seek to improve the appearance of age-related volume loss with temporary fillers are candidates for treatment with JUVÉDERM® VOLUMA™ XC. Patients should not use this product if they have a history of multiple severe allergies or severe allergic reactions or are allergic to lidocaine or the Gram-positive bacterial proteins used in JUVÉDERM® products. Patients should discuss any history of cold sores, medical issues, health concerns, and current medications with their provider.
Though rare, side effects may occur with treatment. The most common side effects may include temporary reactions at the treatment site, such as tenderness, swelling, firmness, lumps, bumps, bruising, pain, redness, discoloration, and itching at the injection site or sites. Any side effects are typically moderate or uncomfortable and generally last 2–4 weeks. As with all skin injection procedures, there is a risk of infection. Contact our office for more information about side effects and instructions on how best to minimize them following your treatment.