Breast Implant
Revision
In Gainesville, FL
Breast augmentation and implant-based reconstructive surgery for the breasts are transformative procedures with strong rates of patient satisfaction. For patients who have undergone either type of procedure, it's unlikely that additional breast surgery is on their minds. Though implants are designed to last for a number of years, they almost certainly require replacement at some point. This replacement is performed during a secondary procedure called breast implant revision, also known as breast revision and breast implant replacement. There are a number of reasons breast implant replacement surgery may be performed, such as implant rippling, rupture, capsular contracture, deflation, and displacement, among other events.
However, patients may also choose to undergo breast revision when no complications present and in order to improve upon or enhance the results of previous breast surgery. Whatever your reason for choosing breast implant revision, our board-certified plastic surgeon in Gainesville, John W. Tyrone, can restore the beautiful breast aesthetic you desire. Contact John W. Tyrone, MD, PLLC, Plastic Surgery today to schedule a breast revision consultation with our plastic surgeon in Gainesville, FL!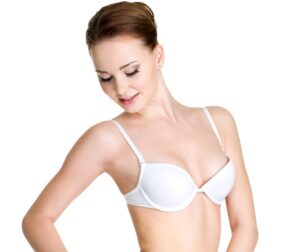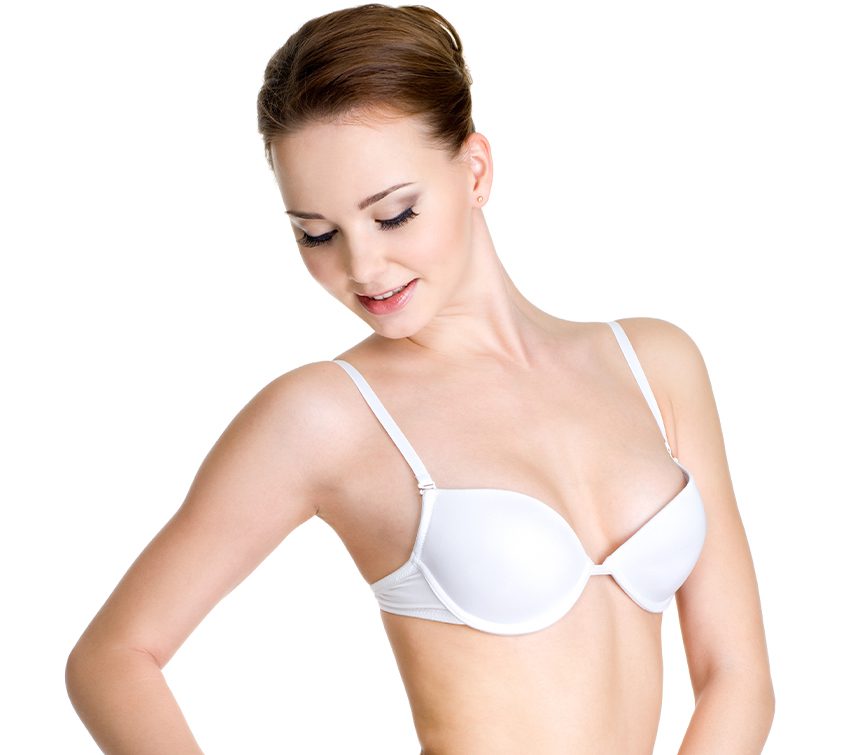 What Is Breast Implant Replacement?
Breast implant revision is a cosmetic or reconstructive surgical procedure in which old breast implants are replaced with new ones. Breast implants, like the vast majority of implanted devices, are prone to wear and tear over time and, as a result, they require breast implant removal and breast implant replacement for both silicone and saline implants. The overall goal is to restore a satisfactory breast appearance and contour, while likewise ensuring patient health. Often, the goal is also to change or improve the appearance of the breasts while updating the implant material, which may include a concurrent breast lift, breast reduction, or areola reduction, reshaping the breast implant pocket to reposition the implant on the chest, and either increasing or decreasing the size, shape, or style of the breast implant. With all of our breast surgery procedures, our plastic surgeons are committed to achieving optimal results that complement patients' bodies and improve their self-esteem and self-confidence. The desire to pursue breast implant revision can be due to a preference to change the size of your breasts, pain from capsular contracture, concern about implants that may have ruptured or migrated, and a change in implant composition, such as from saline to silicone, among other material options.
How Long Will My Breast Implants Last?
Over time and with the natural aging process, breast implants can change in shape or size, while the overlying breast tissue may likewise change and create a feeling or appearance to the breasts that offer reduced desirability than the original result. With regard to the timeframe in which breast implants last, the first thing to know is that there is no universal expiration date on these devices. While the majority of silicone and saline breast implants are approved by the Food and Drug Administration to last 10-20 years, the length of time a patient can safely span between breast implant replacements will depend on their type of implant and their physiology, among other factors unique to each individual. Additionally, the approximate timeframe of implant viability may not necessarily coincide with the amount of time following breast augmentation a patient feels satisfied with their results. As such, many patients elect to replace or update their breast implants at or around the 10-year timeframe.
How Do I Know If
I Need A Breast Implant Replacement?
Though the need for breast revision surgery is rare when the breast augmentation is performed by a well-trained and experienced plastic surgeon, it may arise when a patient becomes dissatisfied with their results over time or due to a number of other health-and-cosmetic reasons, including implant deflation, changes in positioning, rippling, rupturing, hardening or capsular contracture, sizing issues, and breast asymmetry, among other causes. To best determine whether your breast implants require revisionary surgery, please contact our Gainesville plastic surgery practice to schedule a consultation with our team.
The appearance of asymmetry can occur as a result of misplacement of the breast implants at the time of the original surgery. This can occur when inexperienced surgeons place implants too close together or too far apart, causing them to appear unnatural. In other situations, the weight of one implant may cause the breast to hang in a different manner from the other breast. As such, breast asymmetry can sometimes take years to develop and become noticeable to the patient following their initial breast augmentation surgery. Whatever the cause of the asymmetry, our cosmetic breast surgeons are committed to helping you restore results you love.
Capsular Contracture
One of the most common causes for breast implant revision, capsular contracture occurs when hardened scar tissue develops around either one or both breast implants. Over time, this scar tissue can become thicker, harder, and tighter, resulting in capsular contracture. In this case, revisionary surgery is performed to remove the capsule and old breast implants, relieving discomfort for the patient. Thereafter, new breast implants may be placed in a different position relative to the chest muscle, ensuring attractive results and enduring comfort.
Saline Rupture
Leakage and deflation of a saline implant can occur when the implant develops a tear or a hole, causing it to deflate in a way similar to a deflating balloon. The saline within the implant leaks out and becomes absorbed by the body. The leak can occur in a way where the saline leaks out all at once, or it may occur slowly, resulting in the saline leaking out over time. The resulting deflation may not become obvious to the patient until all of the saline leaks out. The affected breasts will lose their shape and size and appear dramatically different from the initial result. While breast implant ruptures are rare in the first few years, the risk increases over time.
Silicone Rupture
As with saline implants, silicone implants can also rupture. In composition, silicone gel is much thicker in consistency than saline. In cases where a silicone implant ruptures, the gel typically remains inside the implant or within the scar tissue surrounding the breast. As a result, ruptured silicone implants can frequently go unnoticed. This is why silicone ruptures are also called silent ruptures. Patients with silicone ruptures don't usually experience any symptoms, though when symptoms are present they can include a decrease in breast size, hard knots, breast asymmetry, pain or tenderness, swelling, tingling, numbness, burning, or changes to sensation.
Implant Rippling
One of the most significant signs that indicates an implant requires replacement is noticeable rippling in the breast region. Rippling is sometimes more common to occur in particularly thin individuals and the effects can be seen on the surface of skin. One potential option used to treat visible rippling involves using fat grafting to camouflage the ripples using the patient's fat. Though rippling can occur in either saline or silicone implants, saline implants carry a slightly higher risk. Along with rippling, palpability, or the ability to feel these ripples when patients touch their breasts, may also occur. In these cases, implant replacement or removal is recommended.
Change In Position
Having breast implants does not help the breasts avoid sagging over time and with natural age. A normal part of the aging process, gravity is going to take its toll aesthetically. Stretching and sagging of the breasts can likewise occur with weight gain and loss. Patients with breast implants may notice that one breast hangs lower than the other or that their nipples point in different directions than they did when they first received breast implants. Patients who are bothered with these changes may remediate these effects with a breast lift and/or breast implant replacement procedure. These surgeries can help restore the appearance of the breasts.
Sizing Changes
During their initial breast augmentation procedure, patients select the size of their implants. However, following their surgery and based on a number of different factors, such as how their body ages over time or develops with the implants, can impact their satisfaction with the chosen size of implants. Patients may feel their implants are too small or too large or the current size of their implants doesn't adequately meet their desires for breast implants. In each of these cases, breast implant replacement surgery can help improve patients' feelings of satisfaction with the size of their breast implants while likewise boosting their self-confidence.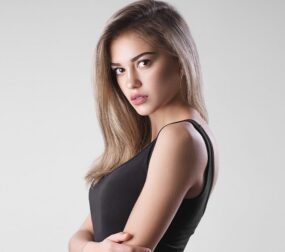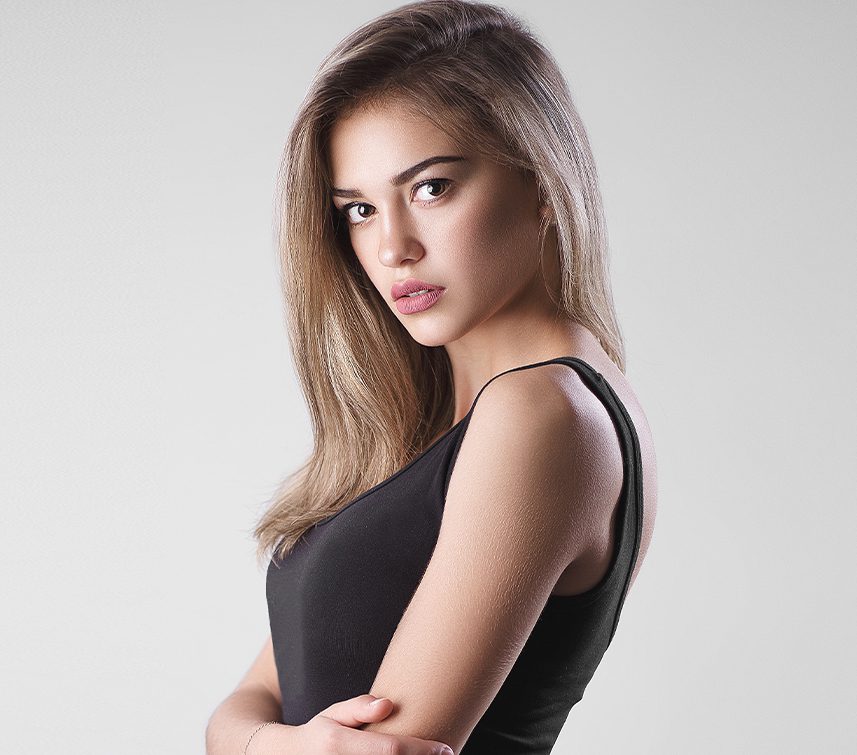 Am I A Good Candidate For
Breast Implant Revision?
Patients who feel unhappy with the outcome of their primary breast augmentation surgery, those who experience complications with their breast implants, and patients who seek to enhance the appearance of their breasts with a secondary cosmetic breast procedure may be good candidates for breast revision surgery. Breast implant revision is a highly individualized procedure that can change a patient's life, particularly patients who feel self-conscious about the appearance of their breasts. This procedure should be done for the patient's benefit alone and not for others or in order to conform to any sort of ideal image.
The best way to determine candidacy for breast plastic surgery with implant replacement is to schedule a consultation with our plastic surgeons. In general, you may be a good candidate for breast implant replacement if you are physically healthy and at a stable weight, you have realistic expectations for cosmetic surgery, you don't smoke, you have previously undergone breast augmentation, you feel bothered by the appearance of your breasts, and if you have experienced complications with your breast implants. Schedule a consultation for more information about determining candidacy for face, body, and breast surgery procedures.
Preparing For
Breast Implant Replacement
Prior to the procedure, patients attend an initial consultation, during which they discuss a number of different details with their plastic surgeon, such as their expectations for plastic surgery, any previous surgeries, their medical history, and which alternative or additional procedures may best benefit their aesthetic and cosmetic goals. A physical exam of the breasts and the surrounding skin as well as an assessment of their placement, size, shape, and symmetry will also be conducted during the consultation. If the patient is deemed a candidate for this procedure, then they will be instructed about which breast implant replacement surgery preparation protocols to follow. In preparation for their procedure, patients should follow their surgeon's instructions regarding diet, fitness, rest, medications, supplements, and hygiene.
Additionally, patients should complete any required medical evaluations and diagnostic tests. A successful surgery and recovery start with optimal physical and emotional standing prior to treatment. Patients should make the required post-surgical arrangements by organizing transportation and help at home, preparing a comfortable environment in which to recuperate, requesting appropriate time off work and scheduling childcare or pet care if needed, as well as preparing prescriptions, post-operative garments, and any other supplies recommended by your plastic surgeon. The more preparation patients do ahead of their surgery, the less stress they will feel during their recovery process. As with any surgical procedure, there are risks to undergoing breast implant revision. Your plastic surgeon will explain in detail the risks associated with your surgery. the possible risks of breast implant replacement surgery may include but are not limited to anesthesia risks, asymmetry, bleeding, deep vein thrombosis, fat necrosis, seroma, hematoma, infection, changes in skin sensation, pain, poor healing at incision sites, looseness of the skin, skin loss, skin discoloration, and unfavorable scarring.
Breast Implant Revision Surgery
During the initial consultation, patients' current implants are evaluated and the patients' surgical options are discussed. Depending on the patient's preferences, our plastic surgeon may perform implant removal alone, implant removal with breast lift, removal of hardened or lumpy breast tissue, or implant replacement with or without a breast lift, among other individual procedures and procedure combinations. In some cases, implant removal alone can cause the breasts to appear saggy, deflated, dimpled, or asymmetrical. As such, your surgeon may recommend replacing your implants with those of a different size, shape, or material. Patients will select their new breast implants ahead of their surgery. In general, breast revision surgery is performed on an outpatient basis. Additionally, the procedure will likely be performed using general anesthesia, though depending on the exact requirements of the patient and the results from the primary surgery, our surgeons may make other suggestions for anesthesia.
Each breast implant revision procedure is highly individualized to the patient in order to best accommodate their health requirements and aesthetic breast preferences. The type of incision used in breast implant revision surgery varies depending upon the type of procedure performed, the location of the incision from the primary surgery, any additional procedures to be performed in combination with the breast revision, among other factors. The incision can include, but is not limited to an inframammary incision in the crease under the breast, a breast lift incision with either a vertical incision or Wise pattern incision, and a periareolar incision, which is made either part way or all the way around the areola. Once the current implants are removed, any adjustments made to the breast cavity, breast tissue, and surrounding structures will vary with each patient and depend upon their chosen procedure. Once the breast revision is complete, sutures, skin adhesives, tapes, or other materials may be used to close the incisions. Contact us today to learn more or schedule a consultation for plastic surgery in Gainesville, FL!
Breast Implant Revision Recovery
The final results of a breast implant revision procedure will initially be obscured by swelling in the treatment areas. In many cases, it may take a minimum of 6 weeks for the swelling to resolve and for the breasts to feel softer and more natural. In some cases, it may take a total of 6-12 months for the breasts to feel completely normal. Healing time is subjective and varies from patient to patient. Please discuss realistic expectations with our plastic surgeon regarding the healing process. We recommend that patients follow the provided instructions, as they are the key to success from breast revision surgery. Patients should not subject their surgical incisions to excessive force, abrasion, or motion during the healing process. Our surgeons will provide patients with specific instructions regarding how to care for themselves.
Following their procedure, gauze dressings or bandages may be applied to the incisions. Depending on the techniques used during the procedure, patients may or may not be placed in a support bra or another type of garment. Prior to their procedure, patients are provided with specific instructions that may include how to care for the surgical sites during the recovery process, medications to apply or take to help with healing and to reduce the risk of infection, specific concerns to be wary of with general health or at the surgical site, and when to follow up with our plastic surgeons. Healing continues for several weeks as swelling decreases in the breasts. Patients should continue to follow their plastic surgeon's instructions and attend any follow-up appointments as scheduled. For additional aftercare information, please contact us.
Breast Implant Replacement Costs
The cost of the procedure varies, depending on the exact treatment plan chosen, any additional procedures to be performed in combination with the breast revision procedure, and the extent of the procedure, among other variables. Please refer to our plastic surgery costs page for implant replacement cost estimates. For additional information, please contact John W. Tyrone, MD, PLLC, Plastic Surgery to schedule a consultation with our plastic surgeons.