Breast
Augmentation
In Gainesville, FL
Breast augmentation with silicone breast implants is our #1 procedure!! GO GUMMY BEAR IMPLANTS!!!

Breast augmentation in Gainesville, FL, also known as breast enhancement, is a cosmetic surgical procedure that can help women achieve their desired breast aesthetic by increasing breast size and fullness and enhancing breast shape. The procedure involves using saline or silicone breast implants (gummy bear implants) to enhance the breasts. Dr. Tyrone, a board-certified plastic surgeon in Gainesville, performs submuscular or under-the-muscle breast augmentation, where the implants are placed beneath the pectoralis muscle in the chest.
Dr. Tyrone is among the most highly trained plastic surgeons in Gainesville and throughout North Central Florida, with years of experience performing aesthetic and plastic surgery procedures. He has been voted "Best Plastic Surgeon in Gainesville, Florida" for 8 straight years running, and is a leading breast implant surgeon. His goal is to enhance the quality of life for his patients by improving their self-esteem and helping them reclaim their vitality.
If you're considering breast augmentation with saline or silicone breast implants, please contact Dr. Tyrone today to schedule a consultation. He and his team will be happy to answer any questions and help you determine if this procedure is right for you. Contact us today to schedule a consultation for breast augmentation.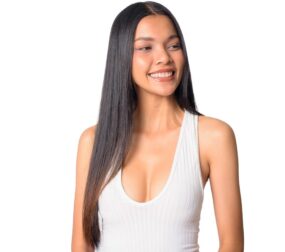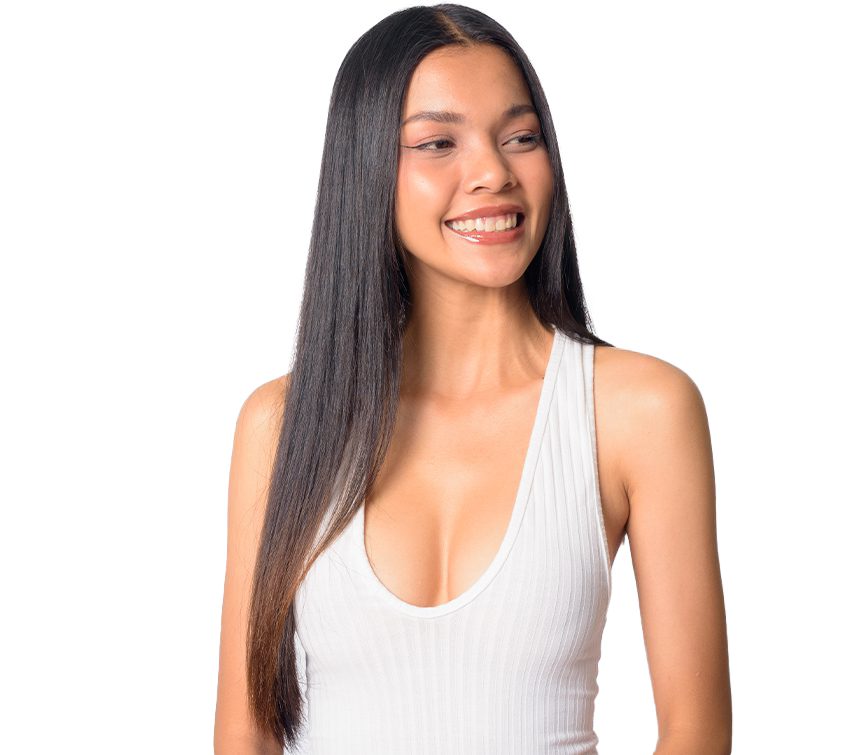 What Is Breast Augmentation?
Breast augmentation is a popular procedure performed to enhance the breasts' size and shape through cosmetic surgery. It's performed as an outpatient procedure at our fully accredited ambulatory surgery facility in Gainesville, FL, making it a convenient location for patients from the surrounding areas.
Breast implants, either saline or silicone, are used in breast augmentation to permanently alter the bust line by increasing the size of the breasts and enhancing their shape. The implants are typically inserted through minimal incisions and placed beneath the pectoralis muscle during a procedure known as submuscular breast augmentation. It is commonly performed using either the inframammary or periareolar incision approach.
While breast augmentation can result in satisfying and even exhilarating results for many women, it's important to remember that recovery and maintenance are important parts of the process. Regular examinations by our Gainesville plastic surgeon and routine mammograms (for those in the appropriate age group) can help ensure a smooth recovery and help detect any complications early on if they occur.
At the heart of Dr. Tyrone's approach is the importance of informed patients. He values the importance of explaining the breast augmentation process, from start to finish, to help his patients feel comfortable, confident, and satisfied. By fully understanding what to expect before, during, and after the procedure, patients can make an informed decision about whether breast augmentation is right for them.
If you're considering breast augmentation, it's important to consider all the benefits and potential risks and to discuss your options with a qualified plastic surgeon like Dr. Tyrone.
Choose From Several Types Of Implants For Breast Augmentation Surgery
There are two main types of implants available for this procedure: saline-filled implants and silicone gel-filled implants.
Saline implants are made of a silicone shell filled with a sterile saltwater solution. These implants are safe and reliable and are often recommended for women seeking modest increases in breast size. The benefit of saline implants is that in the rare event of a leak, the saltwater solution is naturally absorbed by the body.
Silicone implants are made of a silicone shell filled with a soft, cohesive gel. These implants offer a more natural look and feel compared to saline implants and are often recommended for women with thin, soft tissue coverage or those who require a breast lift in conjunction with augmentation. Silicone gel-filled implants may also be a good option for women who have undergone breast cancer surgery and seek reconstructive breast surgery.
When it comes to choosing the right implant type of breast implant, it's essential to consider your goals, expectations, and lifestyle. Dr. Tyrone will help you weigh the advantages and disadvantages of each type of implant and provide you with all the information you need to make an informed decision.
What Results Can I Expect From Breast Augmentation Performed by Dr. Tyrone?
The results of breast augmentation are generally long-lasting, but it's essential to understand that, following your procedure, your breast tissue and implants will continue to age along with you. Additionally, changes in breast shape may occur as a result of pregnancy or variations in weight over time. To ensure the best outcome, it's crucial to maintain a connection with Dr. Tyrone after surgery, as he can assist with addressing any concerns that may arise and providing recommendations that can help you acclimate to having breast implants.
Check out our breast augmentation gallery.
Frequently Asked Questions
The ideal candidate for breast augmentation is physically healthy and has realistic expectations for the outcome of the procedure. Age is not necessarily a determining factor, yet the breast tissue must be fully developed in order for this procedure to be performed. This procedure can help patients form or reclaim their confidence and self-esteem.
If you are considering breast augmentation, it is important to have an open and honest discussion with Dr. Tyrone about your expectations and goals for the procedure. Considering these factors before deciding to have breast augmentation surgery will help to ensure that you are fully informed about the process and are a good candidate for the procedure. The best way to determine if you are a candidate for breast plastic surgery is during a consultation with Dr. Tyrone. Contact us today to schedule an appointment
During your initial breast augmentation consultation, Dr. Tyrone will inquire about your medical and surgical history, including current medications and allergies. It is important to be thorough when discussing your medical history, as safety is our top priority. Your full disclosure of all pertinent medical information prior to surgery will reduce the incidence of unwanted surgical complications. Dr. Tyrone will discuss concerns and motivations you may have for seeking breast augmentation, as well as details of the breast augmentation, including incision placement, implant type size, and what is expected of you preoperatively and postoperatively. The risks of surgery will also be discussed in detail. Numerous before-and-after photographs of actual patients will be reviewed during your consultation, and Dr. Tyrone will explain where the incisions in the photographs are located and the implant's size. Patients can also view breast augmentation before-and-after photos that will be similar in results to their own procedure. Following the consultation, patients meet with our patient coordinator to discuss scheduling surgery and to answer any other questions.
Before undergoing breast augmentation surgery, patients receive comprehensive preoperative instructions that cover every aspect of their surgical journey, including how to prepare for surgery, financing, postoperative follow-up visits, and medication requirements. Our patient coordinator will provide prescription forms that need to be filled out before the surgery, ensuring that patients have access to their medications as soon as they return home.
To minimize the risk of complications, patients are advised to avoid certain medications, such as aspirin and nonsteroidal anti-inflammatory drugs, for a period of 14 days before the procedure. Although there is no definitive evidence that certain supplements, such as Arnica Montana, Bromelain, and Vitamin A, reduce bruising, swelling, and pain after surgery, patients are encouraged to take them before and after the procedure.
On the night before their surgery, patients are advised to shower, refrain from eating or drinking after midnight, and follow any other instructions provided by Dr. Tyrone. If you're considering breast augmentation, please contact us today to learn more or to schedule an appointment at our Gainesville plastic surgery office.
Breast augmentation is a procedure with a low risk of complications, but as with any surgery, there are risks involved. The most common issue is capsular contracture, where the scar or capsule around an implant tightens and squeezes the implant, making the breast feel hard to the touch. Capsular contracture can be treated in various ways and may require removal or "scoring" of the scar tissue or replacement of the implant. To reduce the risk of capsular contracture, Dr. Tyrone will instruct patients on the proper massage technique after surgery, which is important to follow.
Excessive bleeding after the procedure may lead to swelling and pain and require a second operation to control the bleeding and remove the accumulated blood. In some cases, a woman may develop an infection around the implant, which may require removal and replacement of the implant after the infection has cleared. Some women may experience changes in nipple sensitivity, numbness, or patches of numbness near the incisions, which may disappear over time or may be permanent. There is no evidence that breast implants will affect fertility, pregnancy, or the ability to nurse.
Breast implants may rupture or leak, with the type of implant affecting the consequences. A saline-filled implant will deflate and be absorbed by the body if it breaks. If a gel-filled implant breaks, the silicone gel may move into surrounding tissue, collecting in the breast and forming a new scar, or it may migrate to another area of the body, causing a change in the shape or firmness of the breast. Both types of breaks may require a second operation and replacement of the leaking implant, and in some cases, it may not be possible to remove all of the silicone gel in the breast tissue.
While breast implants do not cause breast cancer, they may impact the process of mammography in detecting the disease. In patients with breast implants, additional imaging views may be necessary. In some cases, women with implants may benefit from ultrasound exams to detect lumps or evaluate the implant. Although these complications are uncommon, Dr. Tyrone will thoroughly discuss each with you to ensure you have a clear understanding of the potential risks and consequences of breast augmentation surgery.
The price for breast augmentation surgery may fluctuate based on various considerations, such as the type of breast implant (saline vs silicone gel breast implants), cost of anesthesia and the surgical facility. In our facility, total cost for saline implants is approximately $4695 and the cost for silicone breast implants is $5295. Get in touch with our plastic surgery clinic now to book a consultation or learn more about the cost of breast augmentation.
Modern day breast implants, including silicone gel or "gummy bear" implants can last decades. While saline implants generally don't last as long as silicone gel implants, both types of breast implants can last 10 to 20 years or more before needing to be replaced.
The most common statement we hear from our breast augmentation patients is "this is the best money I have ever spent". So the answer to the question "are breast implants worth the money?" is a resounding "YES" for most patients.
In our practice, we use nerve blocks during surgery to greatly reduce post operative pain. Most of our breast augmentation patients say that the surgical pain in minimal and nothing more than "pressure" or a "let down" sensation.
Breast implant surgery generally takes less than an hour.
No, breast augmentation surgery is very safe. In our office, we use a very safe type of anesthesia that also helps reduce your risks.
For most patients, the breast implants immediately after surgery will sit high and look somewhat "fake". It can take several weeks to several months for breasts implants to settle fully, at which time they generally have a much more natural appearance.
For patients with tight skin, it may take several months for the implants to settle "drop" and for the skin envelope to relax around the implants "fluff". At that time, most patients will feel that the implants look more natural and have more volume (ie look bigger).