CoolSculpting®
Elite
In Gainesville, FL
Gainesville, Florida's LEADING Coolsculpting Center!! Featuring Coolsculpting ELITE!
Sometimes diet and exercise alone aren't enough to lose excess fat, particularly as we age. Meet CoolSculpting® Elite, an innovative, non-invasive, non-surgical treatment for eliminating stubborn fat. This FDA-approved body contouring treatment eliminates visible fat bulges and tones the body through controlled, science-backed cooling technologies for long-lasting, stunning results.
If you're looking for a non-surgical solution to stubborn fat and an alternative to surgical liposuction procedures, CoolSculpting Elite may be your ideal treatment! As Gainesville, Florida's premier CoolSculpting Elite provider, our plastic surgeon in Gainesville, FL, Dr. Tyrone, has years of experience performing CoolSculpting procedures, as well as a wide range of cosmetic and plastic surgery treatments. Why wait? Get rid of stubborn fat now!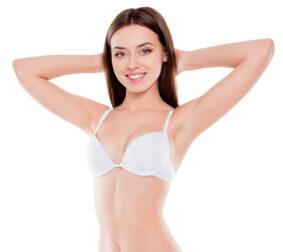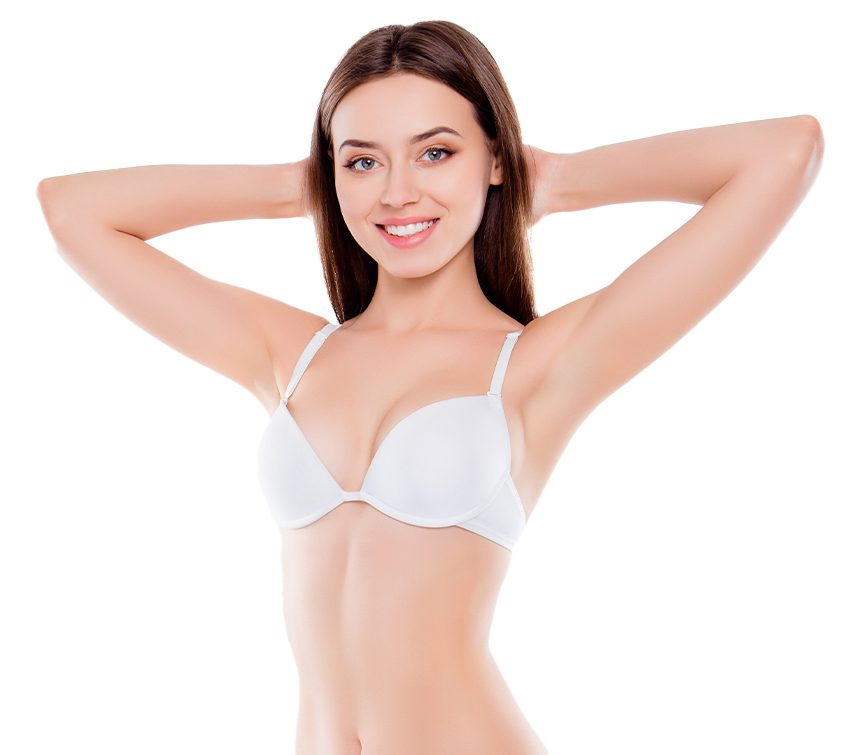 Gorgeous Results, Guaranteed!
Our team at John W. Tyrone, MD, PLLC, Plastic Surgery is committed to your needs and help you achieve stunning results. If we are not seeing the changes we anticipate for the treatment(s) you receive at the 4-month mark, and if you have not gained weight from the time of your initial treatment, then at 5 months, we will bring you back into our practice and take new photos and evaluate whether a complimentary (free) treatment should be performed. To achieve your desired results, it is critical that you do your part, including continually committing to healthy habits and following post-procedure protocols closely throughout each step of the CoolSculpting process.
What Is CoolSculpting® Elite?
CoolSculpting Elite is a non-surgical, FDA-cleared, non-invasive body contouring treatment that uses controlled cooling to target and eliminates stubborn fat cells in specific areas of the body. This stubborn fat reduction treatment is an advanced version of the original CoolSculpting® treatment, designed to be faster, more comfortable, and more effective. During the procedure, a specialized applicator is used to deliver targeted cooling to the treatment area, causing the subcutaneous fat cells (located just under the skin) to freeze and die. Over time, the body naturally eliminates these dead fat cells, resulting in a more sculpted and toned appearance and a slimmer, more contoured physique!
Am I A Candidate For CoolSculpting® Elite?
Discover The Benefits Of Fat Reduction Treatments
At John W. Tyrone, MD, PLLC, Plastic Surgery, we know fat freezing like nobody else! Our skilled team has performed countless CoolSclupting and CoolSclupting Elite procedures using the latest innovations in fat reduction technology. How can you benefit from fat reduction treatments with CoolSclupting Elite? CoolSculpting Elite benefits are plenty! Lose weight, improve your self-esteem, forget about heavy scarring, and enjoy fewer side effects.
Targeted fat reduction. With CoolSculpting Elite, you can target specific areas with accumulated and bulging fat to eliminate. Sculpt your body to perfection!
Low risk. Any cosmetic procedure has risks. CoolSculpting Elite is a non-invasive treatment with minimal risks and often temporary side effects.
No scarring. Plastic surgery can offer amazing results, but it also leaves behind scars. With CoolSculpting Elite, you don't have to worry about scarring!
Quick and easy. Our patients are busy! CoolSculpting Elite is a quick procedure, completed in as little as 35 minutes, for fat reduction that's fast and effective.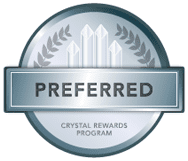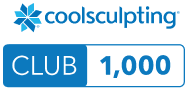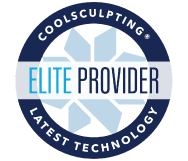 Frequently Asked Questions
CoolSculpting Elite is quicker and removes more fat than the legacy model, featuring brand-new applicators designed to treat areas of the body most prone to unwanted fat accumulation and most difficult to treat with diet and exercise alone.
Chin and neck. Target submental fat, or fat that accumulates beneath the chin and along the jawline.
Back. CoolSculpting Elite can target stubborn fat in the back, including bra bulges or bra rolls in the upper back area.
Flanks. Often called "love handles," the flanks are a common area for stubborn fat to accumulate. CoolSculpting Elite can target both the right and left flanks.
Abdomen. CoolSculpting Elite can target both the upper and lower abdomen to reduce belly fat and improve overall body contours.
Inner and outer thighs. CoolSculpting Elite can reduce fat in both the inner and outer thighs to create more toned and defined-looking thighs and legs.
Upper Arms. CoolSculpting Elite can target fat in the upper arms to create a more toned and contoured appearance.
CoolSculpting Elite works through cryolipolysis, a process that targets and destroys fat cells in specific areas of the body. The treatment uses controlled cooling to freeze and kill fat cells without damaging the surrounding tissues. During the procedure, the targeted area is first marked, and a gel pad is placed on the skin to protect it. Then, the CoolSculpting Elite applicator is applied to the treatment area, which vacuums the skin and fat between two cooling panels. The cooling panels deliver controlled cooling to the targeted fat cells, causing them to undergo cell death.
Over time, the body naturally processes and eliminates dead fat cells through its lymphatic system. CoolSculpting Elite treatments typically last around 35 minutes to 1 hour per treatment area, though this can vary from patient to patient. Most people require multiple treatments to achieve optimal results, and results may start to become visible several weeks after treatment as the body continues to eliminate the targeted fat cells. It's important to note that CoolSculpting Elite is not a weight-loss solution and is best suited for individuals who are already at or near their ideal weight but have areas of stubborn fat that are resistant to diet and exercise.
As with any medical treatment, it's important to consult with a qualified provider, such as Dr. Tyrone, to determine if CoolSculpting Elite is the right option for you.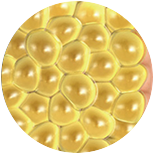 Fat cells in the body expand and contract as we gain or lose weight.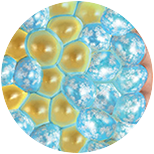 CoolSculpting Elite freezes these fat cells without damaging the surrounding tissue.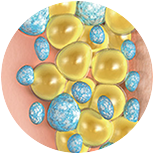 Once frozen, targeted fat cells begin to collapse, initiating the process of cell death.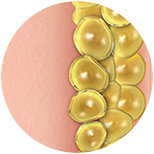 Months following the procedure, the body naturally disposes of dead fat cells.
CoolSculpting Elite is generally considered a safe and effective treatment for reducing stubborn pockets of fat. However, like any medical treatment, there may be some side effects to consider. The most common side effects patients experience following treatment with CoolSculpting Elite include the following.
Tenderness
Soreness
Redness
Bruising
Swelling
Numbness
Tingling
Tugging Sensation
Itching
Sensitivity
In rare cases, more serious side effects may occur, such as paradoxical adipose hyperplasia (PAH) and cold-induced injuries. During your consultation, Dr. Tyrone will ensure you are fully aware of all potential risks and benefits of CoolSculpting Elite. Patients must follow all pre- and post-treatment instructions carefully to minimize their risk of side effects.
If you are considering undergoing CoolSculpting Elite treatment, there are several steps you can take to prepare for the treatment to help ensure the best possible results and minimize any potential risks or side effects. It is important that patients ensure their bodies are healthy and close to their ideal weight, as this treatment is not a weight-loss solution. The best way to determine if you are a candidate for CoolSculpting Elite is during a consultation with Dr. Tyrone.
In general, good candidates for this treatment are generally healthy, fit, and have stubborn body bulges and fat they seek to remove, and that cannot be treated with diet and exercise alone. Some degree of bruising from the suction of the applicator is common to follow treatments, yet avoiding anti-inflammatories like aspirin before the procedure can help reduce bruising. Contact our plastic surgery office to learn more and to schedule a consultation.
CoolSculpting Elite treatment comprises a relatively quick and non-invasive procedure that delivers lasting results in an efficient manner. Here is what you should expect at each stage of the CoolSculpting Elite process. Why wait? Contact us today to get started!
Consultation
During your consultation with Dr. Tyrone, you will discuss the exact areas of your body you would like to target using CoolSculpting Elite. The length and number of procedures you require will depend on your individualized treatment plan.
Treatment Session
CoolSculpting Elite treatment sessions are relatively quick—they typically last between 35 minutes and 1 hour per targeted area. You may have to return for additional treatments, might undergo several sessions on the day, or you may only require a single treatment to achieve your goals. During your procedure, you may read a book, listen to music, or even take a quick nap!
After Treatment
CoolSculpting Elite is a non-invasive and non-surgical procedure, meaning you can likely return to your normal activities immediately following your session. Dr. Tyrone will make specific recommendations and provide you with important post-treatment instructions. You should begin to notice changes after 3 weeks, with dramatic improvements developing at the 2-month mark. Your body will continue to flush out fat cells for up to half a year after your treatment.
Results
To help increase the likelihood of optimal results following your CoolSculpting Elite procedure, you must commit to leading a healthy lifestyle, diet, and exercise regimen. A patient's unique genetic factors can make it difficult for them to shed stubborn fat bulges through diet or exercise alone. Yet, CoolSculpting Elite can provide you with a head start by removing unwanted fat cells, and when combined with a healthy lifestyle, it can allow you to maintain a slim physique and an increased sense of self-confidence.
What Is The Cost
Of CoolSculpting?
CoolSculpting® Elite Price
The following includes some factors we consider when pricing CoolSculpting® Elite.
The area(s) to be treated
The amount of fat tissue in the specified areas
How much fat tissue the patient wants to be removed
In short, there's no feasible way of estimating the price for this procedure without seeing the patient in person during a consultation with Dr. Tyrone. We believe this to be for the best, as we do not want to provide patients with an inaccurate estimate. Not to worry! There is no commitment required of you during your consultation, and we will never give you an unreasonable and uncompetitive estimate for your procedure.
Testimonials
I had a consultation and one Coolsculpting treatment from Tierney at Dr. Tyrone's office. Tierney explained everything thoroughly and made sure I didn't have any questions. She was awesome throughout the entire treatment- checking on me to make sure I was comfortable and confirmed what I was feeling was normal. She precisely placed the pads on me and made sure everything was set up for a successful session. All of the ladies I've encountered in the office have been fabulous.
Tierney is an amazing Coolsculpting tech! She was very knowledgeable and made me feel comfortable throughout the entire process. My results are amazing! I was even able to do dual-sculpting! Highly recommended.