Mini
Tummy Tuck Surgery
In Gainesville, FL
Do you have a small pooch of skin in the lower abdomen? Discover the rejuvenating effects of a mini tummy tuck! This cosmetic surgery procedure removes stretched, sagging skin and fat from the lower abdomen to restore a firmer, flatter, and slimmer silhouette. This procedure is minimally invasive and offers numerous benefits including a brief procedure, a relatively short recovery, a flatter and slimmer lower abdomen, and improved self-confidence.
Our Gainesville plastic surgery office provides a custom approach to cosmetic surgery with comprehensive procedures for compelling results. Contact us to learn more mini tummy tuck surgery or schedule a consultation with our skilled plastic surgeon today!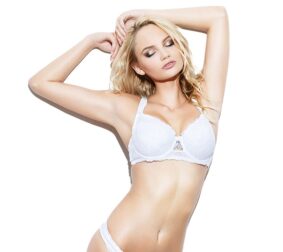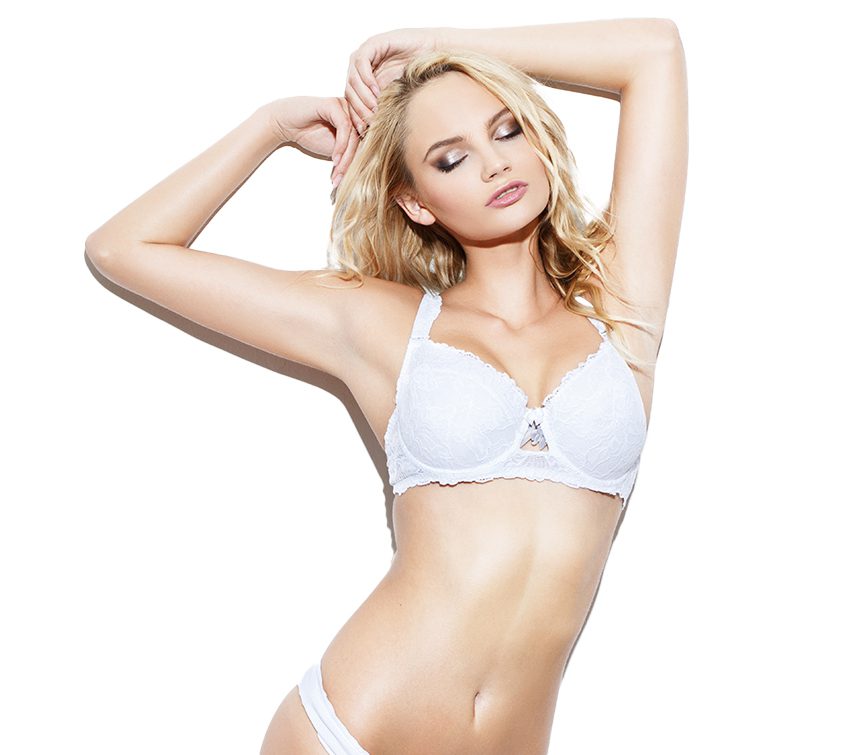 Explore The Benefits Of A Mini Tummy Tuck
A mini tummy tuck, also known medically as a mini abdominoplasty, is an excellent option for those who want to improve the appearance of excess or sagging skin and stretch marks below the belly button. A mini tummy tuck is a minimally invasive procedure with a relatively short recovery process and minimal scarring. It is an effective procedure to achieve a flatter and slimmer lower abdomen and an overall improved sense of confidence and self-esteem. The procedure can correct the effects of aging, heredity, pregnancy, weight fluctuations, and prior surgeries to achieve results that complement your weight and cosmetic surgery goals. The mini tummy tuck scar is a thin, horizontal line that is only a few inches long and carefully sutured to minimize visible scarring. This procedure can also be performed in conjunction with other surgical procedures as part of your plastic surgery plan.
Mini Tummy Tuck Vs. Full Tummy Tuck
A mini tummy tuck differs from a full tummy tuck in the size of the targeted area. The mini tummy tuck involves only one incision to the lower abdomen, while a full tummy tuck requires multiple incisions, above and below the belly button. The mini tummy tuck removes loose skin and tightens muscles below the belly button, while a full tummy tuck addresses and removes loose skin and excess tissues from the entire abdominal region. A full tummy tuck also involves modification to the belly button, while a mini tummy tuck does not. If you have a significant amount of fat and excess skin in the abdomen, you may require full tummy tuck surgery. Contact our plastic surgery office for more information and to determine which procedure is best for you.
Preparing For Your Mini Abdominoplasty
Before your mini tummy tuck procedure, you will discuss your goals and medical history with our plastic surgeon during your comprehensive consultation. Our experienced surgeon will also inspect, photograph, and measure your abdomen, discuss the likely outcomes and potential risks, and determine the type of sedation to be used during the procedure. Once the surgery is scheduled, you will receive personalized instructions, including preparation rules, prescriptions, and recovery care instructions.
The Mini Tummy Tuck Recovery Process
Following your mini tummy tuck procedure, you can expect some mild discomfort, swelling, bruising, and changes in sensation in and around the surgical area. You may be able to return to work within two weeks, but it's best to avoid any strenuous activities for 4–6 weeks to ensure proper healing. Gentle walking and movement are encouraged to aid in the recovery process. The soreness should subside over several weeks. You will wear a comfortable and supportive garment to help your body heal properly.
Drains may also be inserted during surgery to promote effective fluid drainage from the surgical site. The stitches used during surgery are dissolvable, so they won't need to be removed. Since the procedure involves tightening abdominal muscles, you will be asked to maintain a slightly flexed position at the waist (slightly hunched over) for a specified period of time after surgery. To ease any pressure on your incision, consider placing a pillow under your knees while in bed. Don't hesitate to contact our office if you have questions or concerns regarding your recovery.
Frequently Asked Questions
The mini tummy tuck procedure is limited to supra-pubic skin removal — skin above the pubic area — and fat through various surgical techniques, such as liposuction. This procedure is typically performed while the patient is under general anesthesia and the surgery typically requires two to three hours to complete. Once the patient is sedated, our Gainesville plastic surgeon makes one short incision across the lower stomach (similar to that of a C-section) to access the underlying muscles and then aspirate the abdominal fat, remove supra-pubic skin redundancy, and, in cases of muscle flaccidity, the surgeon removes the medial portion of the abdominal skin. Finally, the skin is sutured with the umbilicus preserved. Surgical bandages are used to cover the incision site. Compression clothing or elastic bandages may also be provided to help reduce swelling and support the abdominal muscles during recovery.
As with any cosmetic procedure, there are risks of which all patients should be aware. The vast majority of patients who undergo mini tummy tuck surgery do not experience a significant degree of side effects following the surgery. However, each patient is unique, and as such, the following side effects may be applicable.
Bruising
Prolonged swelling
Reactions to anesthesia
Infection of incision site
Unfavorable scarring
Skin irregularities and discoloration
Changes to skin sensation
Poor healing of wounds
During the consultation, each patient will be able to further discuss with the plastic surgeon the possible risks associated with mini abdominoplasty and voice any potential concerns they may have about the procedure. Confidence and satisfaction of our patients are among the most important aspects of plastic surgery within our practice — our goal is to ensure each patient is comfortable and confident throughout each step of their procedure.
A mini tummy tuck may be an ideal option for patients who are healthy, at a stable weight, and without a large excess of abdominal skin. Typically, candidates are generally healthy and are primarily concerned with loose skin or protrusion in the lower abdomen — patients who have a significant amount of stretching, sagging skin may better benefit from the results of full abdominoplasty. Mini tummy tuck is not intended to be a substitute for weight loss or a healthy exercise program. While the results often are enduring, the outcome of a mini tummy tuck can likewise be influenced by changes in the patient's weight following surgery.
Patients planning to lose a substantial amount of weight in the near future may be advised to postpone their surgery. This procedure may also be ideal for those who plan to become pregnant in the future, as there is no difficulty with performing a revision or secondary tummy tuck thereafter — patients who have recently delivered must wait at least six months postpartum before scheduling a mini tummy tuck procedure to ensure optimal healing. Eligibility for this procedure also requires that patients do not use tobacco products in any form.