Brachioplasty
(Upper Arm Lift)
In Gainesville, FL
We now offer Coolsculpting as a non-surgical alternative to brachioplasty surgery. Call our office to inquire!
Brachioplasty (sometimes spelled brachiaplasty) is a surgical procedure aimed to improve the contours of the upper arms through liposuction and direct excision of tissues. Though it is sometimes done as an isolated procedure, it is typically performed in patients who have had significant weight loss. In these patients, the arm lift or brachioplasty is performed as part of a series of operations on the abdomen, buttocks, arms, and breasts to re-contour a patient's entire body. Redundant fat and skin from the upper arms is removed through an incision concealed in a natural crease where the arm meets the axilla (a short scar brachioplasty). For patients with more severe laxity and tissue redundancy, an incision may need to be extended along the medial aspect of the upper arm. Incisions are anchored to deeper structures of the arm to prevent the final scar from spreading and migrating inferiorly.
Our plastic surgeon in Gainesville, Dr. Tyrone, provides cosmetic plastic surgery procedures that enhance patients' quality of life and improve their self-esteem. Contact John W. Tyrone, MD, PLLC, Plastic Surgery, today to schedule a consultation for plastic surgery in Gainesville, FL!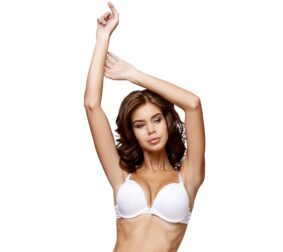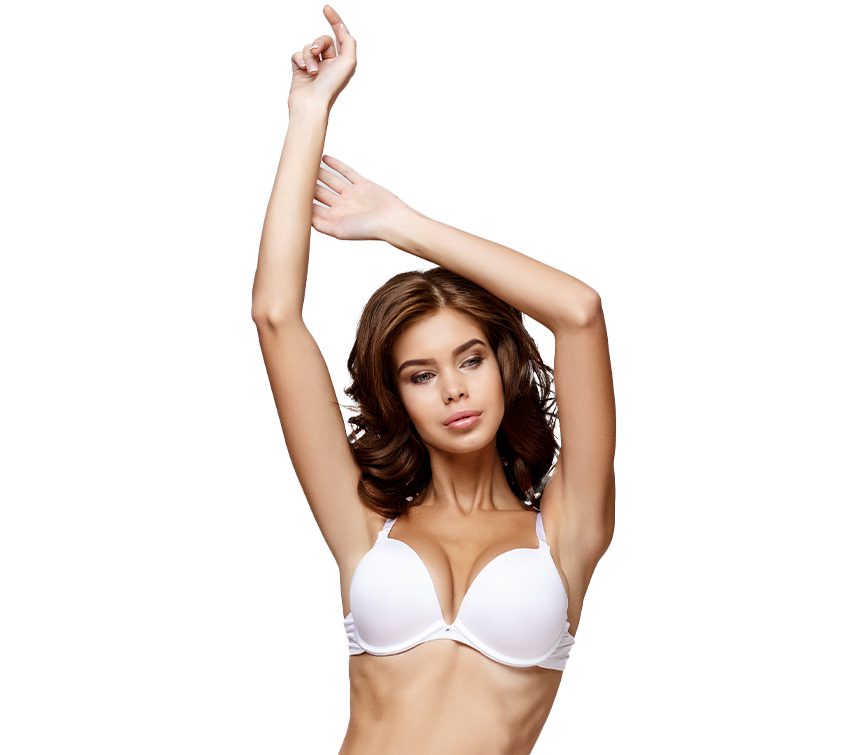 What Is Arm Lift Surgery?
Brachioplasty, also commonly referred to as an arm lift, is a plastic surgery procedure performed to remove excess skin and fat from the upper arms. Arm lift surgery is typically performed on patients who have lost a significant amount of weight or who have lax skin and excess fat in their upper arms due to changes from the natural aging process. During your arm lift, Dr. Tyrone will make incisions in your upper arm and carefully remove excess skin and fat. The remaining skin is then pulled taut and sutured to a specific position, creating a more toned, smoother, and youthful appearance. In some cases, liposuction may be used in order to remove a significant amount of excess fat from the upper arms.
Brachioplasty may be performed as an outpatient procedure at our fully accredited ambulatory plastic surgery facility in Gainesville, FL. Arm lift is a significant surgical procedure that carries risks and potential complications. During your consultation, Dr. Tyrone will ensure you are fully aware of any risks, potential complications, and each aspect of the procedure. You will also be provided information regarding what is expected of you before and after your surgery and your follow-up appointments, which typically take place 5–7 days after surgery. In many cases, patients who undergo brachioplasty may resume their normal activities 3 weeks after their procedure. For additional information, please contact our office.
Discover The Benefits Of Arm Lift Surgery
An arm lift performed by Dr. Tyrone can provide several benefits for patients seeking to address excess skin and fat in their arms. Potential benefits of brachioplasty include an improved appearance, better-fitting clothing, increased mobility, improved hygiene, and better mental health. Contact our plastic surgeon in Gainesville, Florida, today to book a consult!
Improved Appearance: Brachioplasty can improve the appearance of your arms through the removal of excess skin and fat. This can produce a smoother, more toned contour, which may help you feel more confident and comfortable in your skin.
Clothing Fit: People with excess skin and fat in their upper arm areas often have difficulty finding clothing that fits as it should. After an arm lift, patients may feel more comfortable wearing short-sleeved or sleeveless clothing.
Improved Hygiene: Having excess skin in the upper arms can lead to potential hygiene issues, as it's more difficult to keep the areas dry and clean. After an arm lift, patients may find it easier to maintain proper hygiene in their upper arm areas.
Increased Mobility: Excess skin and fat in the upper arms can reduce a patient's mobility and make it difficult to move their arms freely. After brachioplasty, patients may experience a greater range of mobility in their upper arms.
Better Mental Health: For some people, an excess of skin and fat in their upper arms can cause lower self-esteem and self-consciousness. Brachioplasty can improve mental health by improving self-esteem and reducing anxiety associated with appearance.
Frequently Asked Questions
Generally, you may be a good candidate for arm lift surgery if you have excessive fat and skin in your upper arms that cannot be corrected through diet and exercise alone. Patients who are in good overall health, at a stable weight, have realistic expectations for their procedure, and are non-smokers may be good candidates for brachioplasty from our cosmetic surgeon. Each person is unique, and the decision to undergo brachioplasty should be made during your consultation with our board-certified plastic surgeon, Dr. Tyrone, who can address your individual needs and recommend the best course of treatment.
As with all surgical procedures, arm lift surgery carries potential risks and complications. It is important to discuss the risks and potential complications associated with this procedure with a qualified plastic surgeon before you decide whether it is right for you. Dr. Tyrone will help you understand the risks and benefits of brachioplasty and develop an individualized plan that addresses your unique needs. Risks and potential complications associated with brachioplasty include infection, bleeding, scarring, nerve damage, poor wound healing, and anesthesia risks.
During your initial appointment, Dr. Tyrone will provide you with a thorough explanation of every aspect of the aftercare and recovery process following your procedure. Recovery from an arm lift generally involves a period of rest, limited physical activity, close monitoring of the surgical site, and attending follow-up appointments with Dr. Tyrone to ensure proper healing and recovery. It is important to follow the provided instructions closely and attend any follow-up appointments to endure proper healing and address any concerns that might arise. With proper care and attention, our patients are able to achieve a full recovery from their arm lift procedure and enjoy the benefits of more toned, smoother upper arms.
Contact John W. Tyrone, MD, PLLC, Plastic Surgery, today to ask about arm lift surgery costs and to schedule a consultation.