Revitalize Your Neck With
Neck Lift Surgery
In Gainesville, FL
Banish visible signs of aging and welcome a youthful neck with the help of our skilled plastic surgeon, Dr. John W. Tyrone, M.D.! As we age, our neck gradually loses its definition and fullness, replacing these features with sagging skin and a double chin. But fear not! The natural aging process and genetics are not the only factors that contribute to visible aging on neck skin. With a combination of surgical expertise, an artistic touch, and advanced technology, Dr. Tyrone can help you restore your confidence and sense of identity through a neck lift.
Don't wait, take control of your appearance today with neck lift surgery! Contact our plastic surgeon in Gainesville, FL, to schedule your neck lift procedure and learn more about our other treatments for the face, breasts, and body. Get ready to feel your best and experience life to the fullest!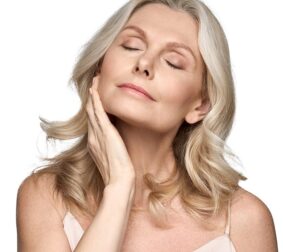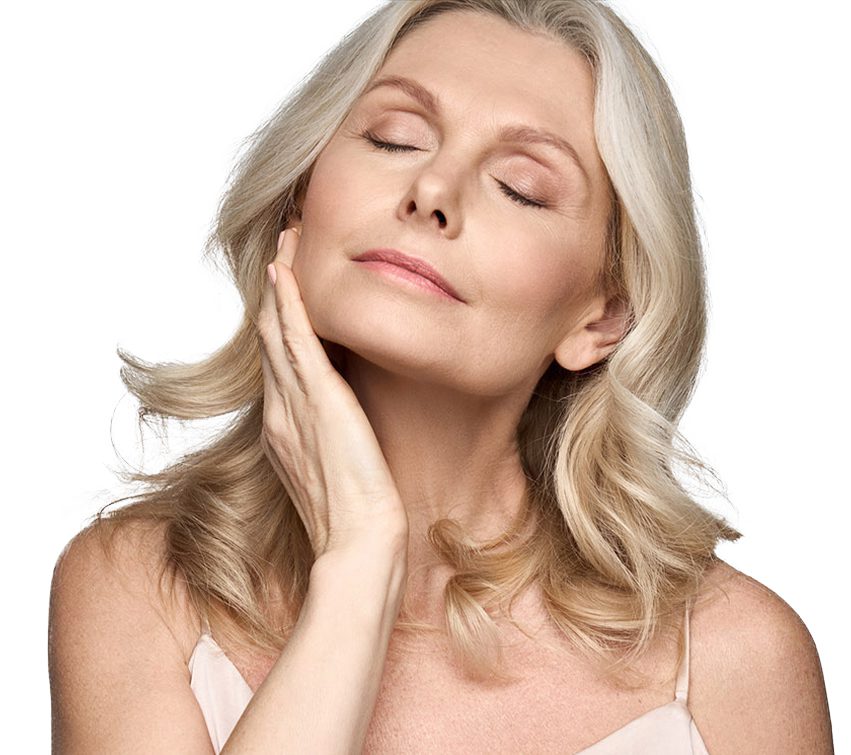 When Should You
Consider A Neck Lift?
The face, neck, and décolletage are often among the first areas to show signs of aging, such as wrinkles, sagging skin, and loss of definition, which become more noticeable over time. That's where a neck lift, also known as a lower rhytidectomy, lower facelift, or platysmaplasty, comes in! This cosmetic surgery aims to tighten the underlying neck muscles, smooth lax neck skin, and remove excess fat in the neck region to rejuvenate your appearance.
A neck lift can address a variety of concerns, including the removal of excess skin and fat from the neck, smoothing of horizontal neck lines, and tightening of loose skin to create a sharper and more defined jaw-neck angle. In cases where the neck contour is a result of both excess fat and muscle laxity, neck liposuction or a full neck lift may be performed in combination with a facelift to achieve optimal results.
Each patient's treatment goals are unique, so a neck lift may be performed on its own or combined with other facial plastic surgery procedures such as a brow lift, eyelid surgery, rhinoplasty, or facelift (neck and face lift). Contact our plastic surgery practice today to determine the best solution for you. Get ready to experience a refreshed and rejuvenated neck and jawline!
How Long Will My Neck Lift Results Last?
Are you tired of seeing signs of aging on your neck, such as excess skin, wrinkles, and a double chin? If you want to achieve a more youthful-looking neck with a defined, chiseled contour, consider neck lift surgery. This surgical cosmetic procedure can help those who seek a refreshed and rejuvenated appearance without the need for a full facelift, as well as those who may benefit from a neck lift combined with a facelift.
Good candidates for neck lift cosmetic surgery are typically healthy individuals without medical conditions that may affect the healing process, no active diseases, non-smokers, and those with a positive outlook and realistic expectations for plastic surgery. Whether you're noticing the development of jowl lines, too much excess skin, or a triple chin, a neck lift may be the ideal solution.
Don't wait any longer to achieve the youthful-looking neck you deserve! Contact our office to schedule a consultation and find out if you're a candidate for this lower face rejuvenation procedure. Get ready to feel confident and beautiful again!
Rejuvenate Your Neck With Non-Surgical Neck Lift Options
In addition to surgical neck lift procedures, our plastic surgery office offers non-surgical options to help you unveil a more youthful appearance to your neck. We offer innovative facial rejuvenation treatments, including laser resurfacing, cosmetic fillers, dermatologist-recommended skin care, microneedling, and chemical peels, among other therapies and treatments designed for the neck, face, and décolletage.
Minimally invasive treatments can help improve the appearance of the neck and neck skin. However, they will not produce the same dramatic results as a surgical neck lift. However, non-surgical neck lift treatments may be ideal for those who want minimal, natural-looking improvements to their neck skin or for those seeking preventative measures to maintain a youthful appearance throughout each stage of aging.
If you're interested in learning more about our non-surgical neck lift options, contact us to schedule an appointment. Get ready to experience a refreshed and rejuvenated neck with innovative cosmetic treatments!
Neck Lift Procedure & Recovery
A neck lift, also known as neck contouring, is a personalized procedure tailored to each individual patient's needs and goals for treatment. The exact techniques used during the procedure will depend on the patient's anatomy, desired results, and any additional procedures that may be performed. The procedure can be performed using either general or local anesthesia, depending on the extent of the surgery and the medical requirements of the patient.
The neck lift procedure involves making small incisions under the chin, around the ears, and behind the ears, lifting the neck muscles, removing excess skin and fat deposits, and tightening the lower tissues of the neck and lower face to produce a smooth and contoured profile. The incisions are then closed, and a pressure dressing is applied around the head and under the chin.
Our plastic surgery team in Gainesville will work with you to ensure a smooth and rapid recovery following your neck lift. You will be provided with specific aftercare instructions, including information on how to care for the surgical site, medications to take, and when to follow up with Dr. Tyrone for a check-up. During the recovery period, it's important to keep your head elevated above your heart, keep your head in a straight position, and avoid applying ice directly to the neck.
For more information about the neck lift procedure and recovery process, contact our plastic surgery office today.