JUVÉDERM®
VOLBELLA™ XC
Give your lips the fullness they deserve! In a quick and nearly painless procedure!
No one has to live with thin lips!! Great for all ages.
Plush, voluminous lips are among the hallmarks of youth and beauty. But not all of us are blessed with a full pout, and those of us born with full lips may lose that volume over time. JUVÉDERM® for lips is an innovative, injectable gel formulated for lip augmentation and the correction of perioral lines (lipstick lines) in adults over 21. If you loved your latest BOTOX® treatment, we know you'll love JUVÉDERM® VOLBELLA™ XC. John W. Tyrone, MD, PLLC, Plastic Surgery offers patients a complete range of curated cosmetic fillers, including JUVÉDERM® and RHA® Fillers, for all of their aesthetic needs.
Contact our skin care specialists today to learn more about our available skin care treatments and to schedule an appointment.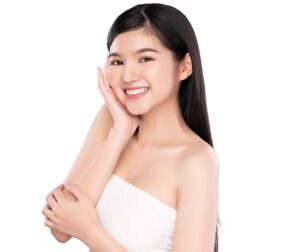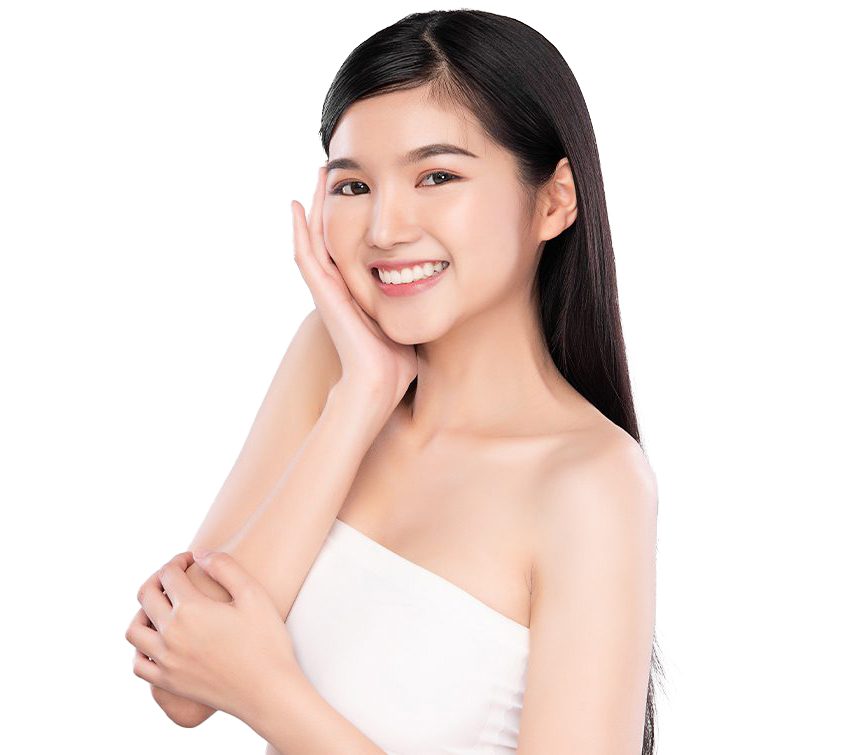 Start Looking As Good As You Feel
What Is JUVÉDERM® For Lips?
When we think about the visible signs of aging, many of us might overlook our lips as a point of concern. However, due to extremely thin skin on our lips and our constant use of our mouths each day, skin located on and around the lips are susceptible to the rapid development of signs of aging, such as fine lines, wrinkles, a loss of volume, and an uneven texture. Among our most popular facial rejuvenation fillers, JUVÉDERM® filler for lips consists of an injectable hyaluronic-acid gel formulated for lip augmentation and correcting perioral lines in patients 21 years of age and older.
JUVÉDERM® VOLBELLA™ XC is a non-surgical cosmetic option for patients who want to rejuvenate the appearance of their lips and the areas around their mouth. Approved by the Food and Drug Administration and prized by aesthetic professionals worldwide, this lip filler is designed to enhance lips' fullness and smooth the appearance of fine lines around the mouth, producing natural-looking results and requiring no downtime. The unique and pliable nature of this hyaluronic acid filler offers a smoother, more effective injectable option particularly suited for the lips and the areas surrounding the mouth. JUVÉDERM® VOLBELLA™ is ideal for patients experiencing age-related volume loss and those with naturally thin lips who seek a non-invasive, natural option to boost their lip volume.
John W. Tyrone, MD, PLLC, Plastic Surgery is pleased to offer the full JUVÉDERM® line, including JUVÉDERM® VOLLURE™ XC, and JUVÉDERM® Ultra XC, and JUVÉDERM® VOLUMA™ XC for all of our patients' facial rejuvenation needs.
How Does JUVÉDERM® VOLBELLA™ XC Work?
Each of us has unique skin, and, as such, we require personalized solutions for our cosmetic needs. JUVÉDERM® VOLBELLA™ XC is a crystal-clear gel injected directly into and around the lips using an extremely fine needle to temporarily increase volume, plump the lips for lip augmentation, and soften the appearance of lines around the mouth. This non-invasive, nonsurgical treatment produces visible improvements to the appearance of the mouth and lips using the power of a concentrated formula of modified hyaluronic acid. Hyaluronic acid, or HA, is a naturally occurring substance in the human body that provides nutrients, hydration, and volume to skin while acting as a cushioning agent for skin elasticity.
Young, healthy skin contains high concentrations of HA. Still, factors such as sun exposure, the natural aging process, and daily habits, among other factors, all contribute to the gradual loss of HA. As the skin loses elasticity and volume, it loses structure and firmness, leading to deep folds and wrinkles, along with an uneven surface texture. As the primary ingredient in each JUVÉDERM® formulation, modified HA has the power to temporarily quench the skin, facilitating a youthful, glowing, and plump appearance. Likewise, the gel contains a small amount of lidocaine gel, which numbs the treatment areas during each injection for an overall more comfortable experience. Treatment with JUVÉDERM® VOLBELLA™ XC requires no downtime, so you can enjoy the benefits of fuller lips right away.
How Long Does JUVÉDERM® VOLBELLA™ XC Last?
Each patient is unique. As a result, the lasting power of each treatment within the JUVÉDERM® dermal filler collection varies from patient to patient. Depending on the severity of volume loss, wrinkles, and uneven texture within the treatment areas, the effects may last longer or shorter than the average. With optimal treatment, results produced from injections with JUVÉDERM® VOLBELLA™ XC can last up to 6–12 months. To maintain the effects of your treatment with JUVÉDERM® products, patients require follow-up injections. If you notice the effects of your treatment diminishing, then contact our office to schedule your next appointment. Regular injections will help maintain your results for a more significant amount of time.
Lip Filler Aftercare
Patients may notice minor swelling or bruising at the injection site(s) after cosmetic injections. These side effects usually dissipate within a week or so after treatment. Your provider may recommend that you avoid strenuous exercise, exposure to direct sunlight, exposure to heat, the use of saunas and hot tubs, and the consumption of alcoholic beverages for at least 24 hours after their treatment. Patients should likewise avoid rubbing or putting physical pressure on the treated areas following treatment, and they should consult their physician about resuming any regular medications. Patients will receive complete filler aftercare instructions during their appointment.
JUVÉDERM® Side Effects
Nearly all patients 21 years of age or older are great candidates for lip injections. Those with, a history of anaphylaxis, multiple severe allergies, a history of allergies to lidocaine, or a history of allergies to Gram-positive bacteria proteins may not be candidates for treatments with JUVÉDERM®. During their consultation with our skin care specialists, patients should inform their provider of a history of cold sores and any medical issue or health concern. Patients should also discuss with their doctor any use of immunosuppressive therapies, a history of excessive scarring, or if they are using substances that might prolong bleeding, such as aspirin and ibuprofen, among other blood thinners.
JUVÉDERM® VOLBELLA™ XC is considered safe, though there is a minimal risk of side effects. Potential side effects are limited to mild-to-moderate discomfort with temporary reactions at the injection site that may last 30 days or less. Please contact John W. Tyrone, MD, PLLC, Plastic Surgery for additional information regarding the following possible side effects following treatments with JUVÉDERM® VOLBELLA™ XC or other cosmetic fillers.
Tenderness
Swelling
Firmness
Lumps
Bumps
Bruising
Pain
Redness
Discoloration
Itching
Dryness