4 Things You Should Know Before
Breast Augmentation Surgery
As the most popular cosmetic surgery in the United States and around the world, breast augmentation offers numerous benefits for our patients. Despite the prominence of breast surgery and breast enhancement with the use of breast implants, there is an array of preconceived notions and stereotypes surrounding these procedures. There is also a significant amount of misinformation about breast enhancement surgery, patients' options for implants, post-operative healing, and long-term outcomes. Here, our team at John W. Tyrone, MD, PLLC, Plastic Surgery dispels the most common myths about breast augmentation and discusses the top four considerations for patients considering undergoing breast augmentation surgery. Contact our plastic surgeon in Gainesville, FL, today to schedule breast augmentation and learn more about our available Gainesville plastic surgery procedures.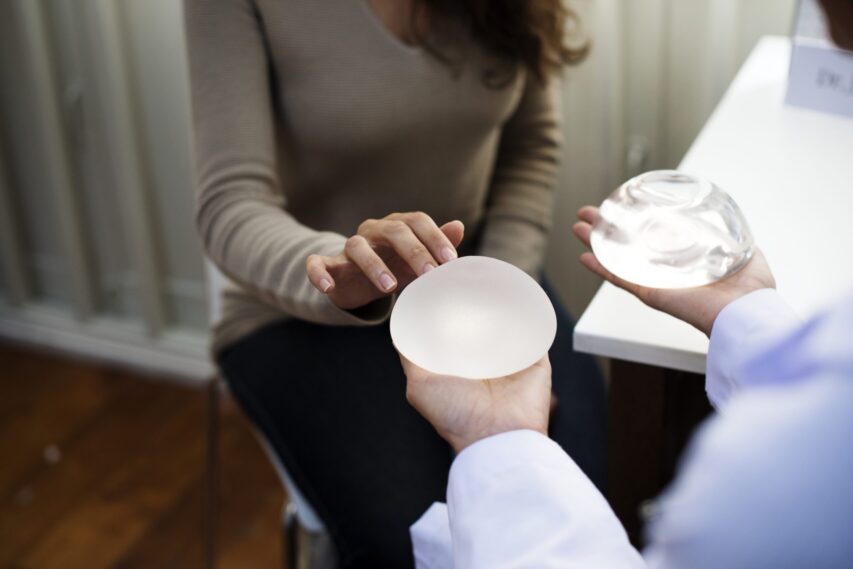 Don't Be Afraid To Ask Questions
If you're interested in the prospect of undergoing breast enhancement surgery, then you've probably looked for resources and information about the procedure online. Yet, depending on the sources of that information, the validity and accuracy of it might be questionable or not trustworthy. Even if you spend many hours researching each aspect of this procedure, you will likely still have questions you cannot find answers to until you meet with our Gainesville plastic surgeon. It is completely normal for patients to arrive at their breast augmentation consultation with several questions for our plastic surgeon, Dr. Tyrone, and there are no bad or wrong questions, particularly when it comes to your health!
During your consultation, you should plan to talk about a number of critical aspects of your upcoming surgery, including the following factors.
Selecting The Right Surgeon Is Essential
When it comes to selecting your surgeon for breast augmentation surgery, not all plastic surgeons have the same skill, qualifications, experience, and accreditation. Choose an experienced and skilled plastic surgeon who is licensed to practice medicine in your state, board-certified by the American Board of Plastic Surgeons, currently performing surgical procedures at an accredited surgical center or hospital in your state, and has years of experience performing breast plastic surgery procedures and breast augmentation in particular.
Another important aspect to consider when selecting the right surgeon is your comfort level. You should feel completely comfortable with your plastic surgeon. We advise working with a surgeon with a personality, bedside manner, and degree of patience that allows you to feel at ease, fully informed, welcome, and respected. It is critical that you consult your plastic surgeon with any questions or concerns whenever they may arise, which can be easier when you feel comfortable with your surgeon and that your surgeon is ready and willing to hear your concerns.
Prepare For The Recovery Process
In general, the recovery and healing process following breast augmentation is not especially complex or lengthy compared with other types of breast plastic surgery procedures. Yet, it's not exceptionally simple or quick, either. Following your breast enhancement procedure, your breasts may feel warm, heavy, and itchy. These symptoms are normal, common, and temporary and typically occur in the first few days after surgery. As time passes, you will likely find that your comfort levels will increase substantially.
Most patients who undergo breast augmentation plastic surgery can return to their usual schedule, work life, and the majority of their daily activities within 1–2 weeks of their procedure. Before your surgery, Dr. Tyrone will give you detailed recovery and aftercare information and answer any questions you may have about this process. It is critical that you follow the provided instructions closely, as they are specially designed to improve your comfort and keep you safe. If you suspect that a symptom may indicate complications during your recovery, our team is ready and willing to provide you with the assistance you need. A number of factors can influence your recovery, including the following.
The placement of the implants (over or under the pectoral muscles)
Your body's natural healing process and response to surgery
The size of the implants relative to your natural breast tissue
The placement of the incisions at the surgical sites
Be Patient During Your Healing Process
Healing from breast augmentation surgery usually lasts for just a few weeks in the initial stages of recovery. Yet, for your breast implants to fully settle into their permanent positions, it can take up to 6 months. In the initial few months of healing, it's natural for patients to express concern about the appearance of their implants. The implants might sit in a higher position on your chest than you desire, they feel tighter than you anticipated, or they feel hard and solid through your breast skin.
As time passes, your body will adjust to the results of your procedure, and your breast implants will soften and drop into a natural-looking and feeling position in your breast tissue pocket. This will give them the seamless feel and perfected appearance you want. With time, your new breasts will feel more and more like natural breasts. Throughout the healing and recovery process, Dr. Tyrone will monitor your progress to help ensure your breasts heal and settle as they should.