Saline & Silicone
Breast Implants
In Gainesville, FL
Breast augmentation, or augmentation mammaplasty, is a medical procedure involving breast implants to increase the size or alter the shape of your breasts. Colloquially referred to as a "boob job", breast augmentation was the  most common type of plastic surgery in 2017. Nearly half of all augmentations — 46.8 percent — were performed for women between age 19 and age 34, and 38.2 percent of augmentations were performed for women between age 35 and age 50. And although the procedure is performed more frequently today than in recent decades, questions still abound regarding the surgery as well as the types of implants available. Dr. Tyrone will help determine which type of breast implant is best for your goals during a consultation before your breast enlargement surgery. As a leading provider of breast implant surgery in Florida, we offer both saline and silicone gel breast implants. The latest generation of silicone breast implants are often called "gummy bear implants". Call our office today to find out which options are best for you.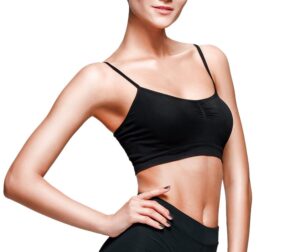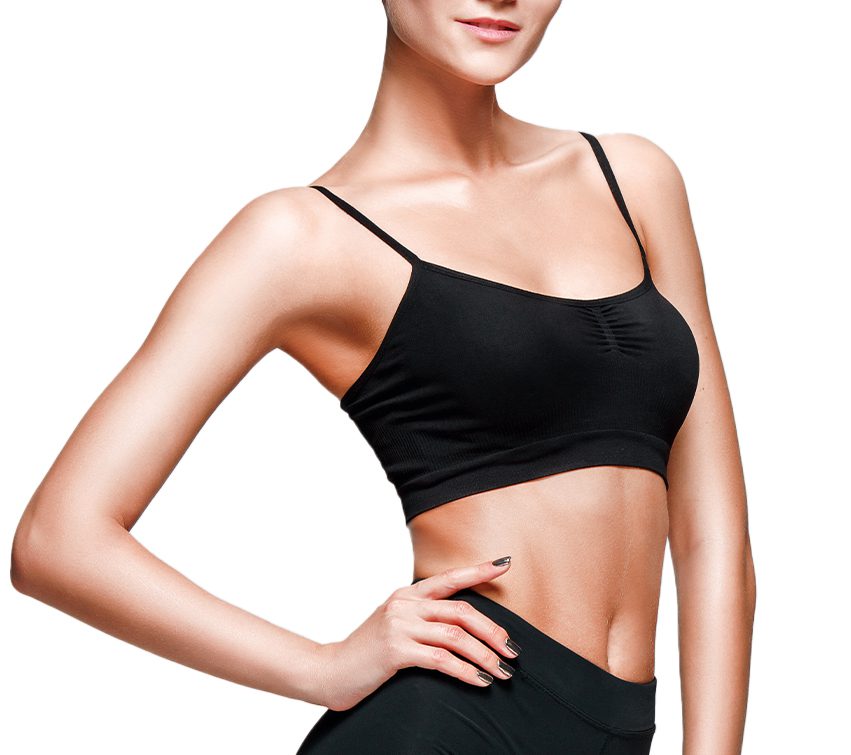 What Type Of Breast Implants
Should I Choose?
Depending on your desires and goals, Dr. Tyrone explains the differences between common breast implants before selecting an appropriate style. Silicone gel breast implants (gummy bear implants) are by far the most popular implant type selected by patients at our office.
Saline Breast Implants
This type of implant is filled with sterilized salt water, or saline. A saline breast implant creates an even feel, firmness, and shape in the breast. Once the silicone shell is inserted into the breast pocket, Dr. Tyrone fills the shell to the determined volume with sterile saline. Saline breast implants are a less expensive type of implant.
Structured Saline Breast Implants
A structured saline breast implant acts similar to a silicone implant but uses saline to provide a natural, tissue-like feel. The implant's inner shell is filled with saline but has a thicker feel than saline implants.
Silicone Breast Implants
Silicone gel breast implants are the most popular style of breast implant. Silicone gel inside the implant provides a natural tissue-like from inside the implant shell. Yet, if a leak develops, the gel generally remains within the shell but can escape into the implant pocket. Patients who receive silicone breast implants may have to visit with Dr. Tyrone on a regular schedule to check the health of the implant. Most of the new styles of silicone breast implants are considered "gummy bear implants".
Gummy Bear Breast Implants
Also called cohesive silicone gel breast implants, highly cohesive gel implants, and form-stable implants, gummy bear breast implants are able to retain their shape in the event the implant shell itself breaks. A thicker silicone gel is used, providing a firmer shape and feel compared to a traditional implant.
Round Breast Implants
The most common type of implant used in cosmetic surgery, round breast implants are entirely symmetrical. This shape doesn't change the breast's appearance if the implant rotates or shifts. Round breast implants generally use either saline or silicone for a more fluid-like conformity.
Smooth Breast Implants
Most implant procedures use a smooth type of implant for a number of reasons. The most notable reasons are these implants have a pronounced longevity and significantly lower odds of rippling after placement. The thinner skin covering on the implant allows it to move inside the breast pocket unhindered.
Will I Have To Replace My Breast Implants?
The majority of breast implants last 10 years or more, with some reaching 20+ years without the patient experiencing an issue. Yet, it's not uncommon for one to two follow-up surgeries to be necessary during a patient's lifetime. The reasons for a follow-up vary from person to person but often are a result of a complication or discontentment with the final results.
What Are The Side Effects Of Breast Implant Surgery?
As with any type of surgery, there can be side effects. Dr. Tyrone discusses and explains all parts of the procedure, including possible side effects, with each patient during the consultation and follow-up appointments. If you have any concerns or questions, be sure to bring them up at any time.