Facelift Surgery & Facial Rejuvination
---
Aging of the face is inevitable. Over time, the supporting structures of the face loosen resulting in the redistribution of not only the skin of the face and neck but also of the deeper structures of the face. Some of the signs and stigmata of facial aging are the development of jowls, flattening of the cheek prominences, deepening of the nasolabial folds, loss of jawline definition and the accumulation of excess skin and fat in the neck. People age differently and for this reason, any operation which attempts to restore a more youthful facial appearance must be customized to each patient.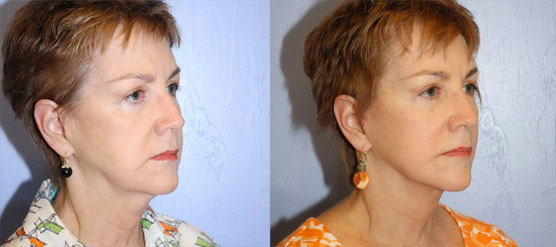 Before
After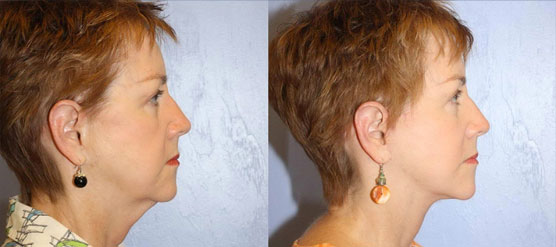 Before & AfterIn-Depth Comparison
---
Rhytidectomy Case Study
Face Lift with Upper and Lower Blepharoplasty
This patient is a 63 year old female with facial aging with prior history of facelift surgery. She underwent a secondary facelift with upper and lower blepharoplasty to address facial aging.
Individual results may vary.
Schedule Consultation
View Before & After Gallery
Individualized TreatmentAbout Facelift Surgery
Every facelift surgery performed by Dr. Tyrone is customized to fit the individual patient's desires and needs, and no two operations are exactly the same. Unlike some physicians that take a "cookie cutter" approach to facial rejuvenation, Dr. Tyrone will discuss your concerns with you during your consulation and develop a plan to fit your specific needs. Dr. Tyrone uses the latest minimally invasive techniques and may recommend combining other procedures such as eyelid surgery, a browlift, rhinoplasty or other facial cosmetic surgery procedure for optimal balance.
The Road To RecoveryAfter Facelift Surgery
After a facelift, patients will be followed closely in Dr. Tyrone's office. We typically see patients the day after surgery to check on the recovery of the patient, provide additional instruction, answer any questions and to change the dressings. Patients can expect to have mild swelling and bruising for one to two weeks, and will be required to wear a surgical compression garment for this period. Most patients describe the post operative discomfort after surgery as mild, and less than they expected. Facelift surgery can provide dramatic results, and we encourage you to come in and discuss your options with Dr. Tyrone.
Dr. Tyrone offers a full range of facelift and necklift surgery options with attention made to restoring both the facial skin and the deeper soft tissues of the face to achieve a long lasting result. A facelift may be done in conjunction with other procedures to help you achieve a balanced, rejuvenated appearance and maximize the results of your surgery.