Facelift &
Mini Facelift
In Gainesville, FL
Facelift and mini facelift are surgical face procedures designed to smooth, lift, and firm the skin, providing a fresh, youthful, and rejuvenated appearance. Throughout our lives, our facial skin as well as underlying tissues and support structures beneath the skin accumulate damage due to the effects of natural aging, exposure to the sun's radiation, stress, genetic factors, and a number of additional causes. This damage gradually and inevitably results in visible signs of aging, or external aging, in which wrinkles and lines form and formerly perky skin sags, creating an appearance that can make us appear and feel older than we really are.
Our plastic surgeons in Gainesville with John W. Tyrone M.D. Aesthetics & Plastic Surgery provide cosmetic plastic surgery procedures that enhance quality of life by improving your self-esteem and help you reclaim your vitality. Contact us to schedule a facelift and to learn about facial rejuvenation.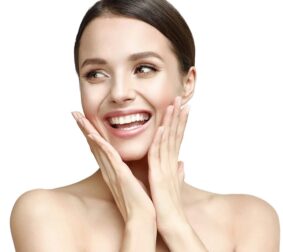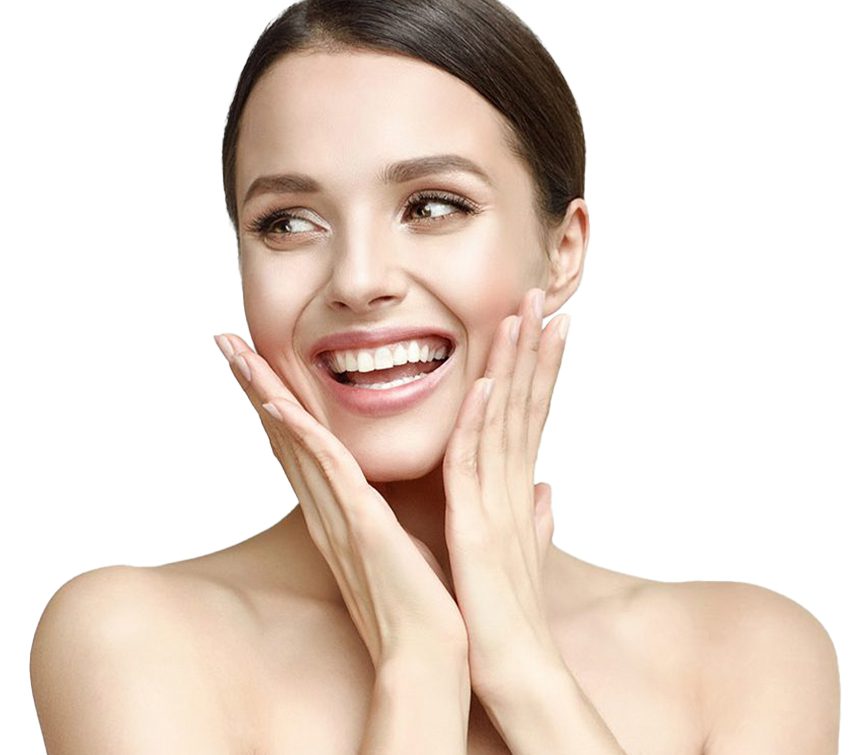 What Is A Facelift?
A facelift, or rhytidectomy, is a cosmetic plastic surgery procedure in which facial and neck skin are contracted and realigned. In certain instances, this procedure may likewise involve the removal of excess fat deposits in these areas. The procedure can reduce sagging and folds in the skin located on the cheeks and jawline and create greater facial definition. During a facelift procedure, a flap of skin on each side of the face is pulled back and tissues located below the skin are surgically changed to restore a more youthful contour to the face. Prior to suturing the flaps closed, our plastic surgeon removes excess skin. In combination with a facelift, a neck lift, or platysmaplasty is commonly performed in order to remove fat deposit, smooth fine lines, and remove sagging skin from the neck area. Commonly performed in conjunction with a facelift are other cosmetic procedures, including laser resurfacing to correct wrinkles, reduce pigmentation issues, and promote new collagen growth; dermal fillers to improve the apparent quality of the skin; and skin treatments to optimize both skin health and appearance. Contact us today to learn more about facelifts or to schedule plastic surgery in Gainesville, FL!
Types Of
Facelifts
As with all of the face rejuvenation procedures provided through our plastic surgery practice, our facelift procedure is individualized to the unique needs and our staff tailors its techniques accordingly. As such, we offer multiple different types of facelift procedures, including mini facelift, traditional facelift, and options for nonsurgical facelift, to best accommodate the cosmetic wishes and aesthetic preferences of our patients. Contact us today to learn more about our available procedures or to schedule plastic surgery in Gainesville, Florida.
Traditional Facelift
A traditional or standard facelift fully addresses moderate-to-severe signs of external aging around the mid-face and neck. This surgical procedure is more extensive than that of a mini facelift, requiring greater recovery time, but also producing more dramatic results. During this procedure, our surgeons make incisions behind the ears, extending up through the hairline and hidden in the skin's natural folds. Then, the surgeons separate the skin, reposition deeper tissues under the skin, and remove excess skin in order to smooth-out creases, eliminate sagging tissue, and restore a naturally youthful and defined contour to the face and upper neck regions. The underlying muscles and tissues are tightened and secured so as to maintain their new positions for long-lasting results that can endure for years.
Mini Facelift
The mini facelift procedure is ideal for patients who exhibit a minor degree of sagging skin and moderate jowls. This is a less-invasive technique when compared with the traditional facelift. During a mini facelift, our plastic surgeons tighten deep facial tissues through small, short incisions, typically located above each ear and the hairline or in the natural skin creases that surround the ear. Through these small incisions, our surgeons lift and tighten structural tissues located around the cheeks, producing a rejuvenated appearance, a refined jawline, and corrected sagging in the facial skin. This procedure is an excellent choice for those seeking to remediate some of the earliest signs of aging before they deepen in severity, which may postpone the requirement for more extensive surgical face procedures for years to come.
Nonsurgical Facelift
Patients who want to avoid surgical interventions or those who may not yet need cosmetic surgery in order to achieve their facial rejuvenation goals might consider non-surgical facelift alternatives that may be right for their needs. Though a facelift without surgery cannot produce results as significant or as long-lasting as those produced with a facelift, they can often provide effective treatment and natural-looking outcomes. Among the available options for nonsurgical treatments designed to diminish the visible signs of aging, the most popular is our liquid facelift, which combines a number of cosmetic fillers to effectively enhance facial areas and address age-related volume loss, fine lines and wrinkles, and other common, visible signs of aging. Our practice offers a variety of popular fillers, including JUVÉDERM® and BOTOX® Cosmetic, that address all of our patient's aesthetic dermal needs. Other alternatives to facelift surgery include collagen induction therapy, or microneedling, which may be performed as a standalone procedure or in conjunction with platelet rich plasma therapy for optimal results.
Facelift In Gainesville, FL
Performed by our board-certified cosmetic surgeons, each facelift is designed to craft results that not only complement the patient's current appearance, but those that will age naturally with them. Though the natural aging process is inevitable, undergoing a mini facelift or facelift procedure can help promote a youthful appearance with results that continue to endure with time and age. Following a facelift, our patients frequently report experiencing a prominent surge in self-confidence, as their renewed appearance better reflects their youth and vibrancy. Review our facelift before and after photos and contact our Gainesville plastic surgery office for additional information.
Facelift Procedure
The exact technique our cosmetic surgeons use during a facelift procedure depends on a number of factors, including the patient's anatomy, their personal goals for treatment, the type of facelift chosen, and whether or not any additional procedures are to be performed in conjunction with the facelift. The majority of facelifts are performed while the patient is under general anesthesia, though local anesthesia with sedation may be an option with less extensive procedures. In general, however, a facelift procedure begins with an incision made in the hairline that extends to the front of the ear, around the earlobe, and then back to the lower portion of the scalp behind the ears. At this point, your surgeon may remove or redistribute excess skin and fatty deposits, as needed. The deeper facial structures are contoured and then the skin is redraped or tightened, providing a long-lasting result. In some cases, an incision under the skin may be necessary in order to remove excess fat from the area and to tighten the muscles located in the upper neck. Please contact our office for more information.
Facelift Recovery
Once the procedure is completed, facelift recovery begins. Following the procedure, the face is fitted with bandages in order to help reduce swelling and promote a quicker recovery time. In general, post-operative instructions (provided ahead of the procedure) call for plenty of rest and limited movement in order to help facilitate a healing recovery process and optimal results from surgery. Any stitches are typically removed within a week or so. Though the time it takes for each patient to fully heal from their facelift, most patients recover within 2 weeks of their procedure, though a full month is typically required before patients resume any form of vigorous activity or exercise. While complications are rare, patients may minimize potential problems by carefully following the post-operative instructions as provided by our office. For additional information regarding facelift recovery, speak with our Gainesville plastic surgeons.
Frequently Asked Questions
Facelift surgery is among the most popular surgical cosmetic enhancement procedures, prized for its ability to almost turn back the hands of time with visible improvements to common signs of aging and ultimately providing the patient with a more youthful, refreshed look. Among the primary goals of this treatment, a facelift procedure may reduce visible signs of wrinkles, fine lines, and creases; reduce signs of jowling and deep nasolabial folds; remediate sagging skin in the lower face and neck regions; tighten lax facial and neck muscles; restore lost volume in the midface; and correct displaced or fallen fat in the treated areas. In order to reap the full range of benefits associated with facelift surgery, patients commonly receive this treatment in conjunction with other cosmetic surgery procedures. Patients should consider facelift surgery as an option if they feel self-conscious about the appearance of their face and neck due to sagging skin; if they feel that their facial appearance makes them appear much older than they feel; and if they are bothered by visible signs of facial aging and desire a long-lasting solution using plastic surgery. To learn more about whether a facelift is right for you, schedule a consultation with our cosmetic surgeon!
In the majority of cases, incisions made during a facelift procedure are made in inconspicuous areas where they are easily concealed within the natural contours, lines, and features of the face, such as within the hairline and around the ear. The placement of your incisions will depend on a number of factors, including the nature of your procedure, the severity of the intended correction, and our plastic surgeon's specialized recommendations. The artistic aesthetic surgeons with our practice fully understand any concerns with potential scarring and they take great care to ensure any incisions made are precise and allow for stunning results with the lowest risk of visible scarring possible. In most cases, our patients are unable to identify the exact placements of their facelift incisions once the incisions have fully healed and faded!
There are a number of different factors that may influence the longevity of results from facelift surgery, some of which include the quality of the patient's skin, the particular technique used by their plastic surgeon, and the lifestyle choices they make following their procedure. Generally, healthy, youthful skin that maintains some degree of elasticity produces greater resilience following surgery. This quality is inherent to a patient and may help predict the success of their facial rejuvenation procedure. The total length in which your specific results last depend on the manner in which your skin, face, and body age over time. For more information about facelift results and our available facelift procedures, or to schedule plastic surgery in Gainesville, please contact our office.