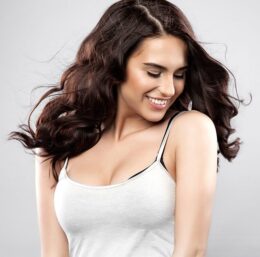 Cosmetic
Breast Surgery
A patient's choice for pursuing breast plastic surgery is as unique as they are. For some patients, the desire to augment their breast size is a longstanding goal. For others, the visible effects of childbirth, breastfeeding, the natural aging process, and other factors take a toll on the way their breasts look and feel. No matter your reason, our surgery team will take the time to discuss any concerns you may have and explain your options for addressing them. Using innovative procedures for breast augmentation, breast lift, and breast reduction, from procedures using silicone or saline breast implants to leading-edge techniques and fat grafting, we can help you feel confident and secure in your appearance.
For many patients, the result of a breast augmentation procedure, breast lift, or breast reduction can be exhilarating as they come to enjoy and appreciate their restored sense of confidence. Regular breast examinations and routine mammograms can help ensure that any possible complications can be detected and treated early. We understand that a patient's decision to pursue breast cosmetic surgery is a personal one and results from surgery depend on how they feel about it. Our team provides compassionate care to patients through each step of the breast surgery process to help ensure optimal results and high patient satisfaction.
View Cosmetic Gallery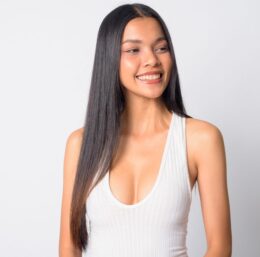 Reconstructive
Breast Procedures
When a disease or injury alters the way you look, reconstructive surgeons with John W. Tyrone, MD, PLLC, Plastic Surgery can help you restore your appearance. Whether you are unhappy with a previous breast procedure or you desire surgical alterations of your breasts, our surgeons can provide you with a wealth of experience, artful expertise, and the most effective and innovative techniques available.
Our plastic surgeon, Dr. Tyrone, specializes in breast implant removal and revision, breast asymmetry correction, and areola reduction, a common procedure in which the nipple and the areola are recreated surgically, among other procedures. For more information about our breast procedures, please contact our office.
View Reconstructive Gallery