Premier Gainesville
Plastic Surgeon
Not all plastic surgeons provide the same quality of results. To ensure you receive your desired result it is important to choose the best plastic surgeon for you and understand the steps to achieve this. John W. Tyrone, MD, PLLC, Plastic Surgery, and his friendly and knowledgeable staff always put patients first. Our practice takes the time to truly listen to each patient's individual needs and accommodate them. By combining modern techniques, state-of-the-art technology, and over ten years of cosmetic surgery experience, we are able to provide an unparalleled plastic surgeon experience and outstanding results for our patients. Contact us today to schedule an initial consultation with our Gainesville plastic surgeon, Dr. Tyrone, and begin the first steps toward looking as great as you feel!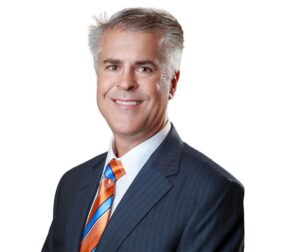 How To Choose A Plastic Surgeon
Ultimately, you want to choose a plastic surgeon in Gainesville that you feel comfortable with and trust can accomplish your desired goals. Start by looking for a board-certified physician in your area. While traveling for surgery is an option, most people prefer to recover at home. It is recommended to choose a board-certified plastic surgeon because they are held to a high standard and have strict qualifications of training and years of experience to hold that title. It is a clear way to determine who is a highly qualified cosmetic surgeon. If you are wanting a specialized procedure, you can also search for a surgeon who specializes in that surgery or body area. A credible and reliable doctor will act professionally and respectfully toward all patients and use discretion when discussing planned procedures. John W. Tyrone M.D. and his staff take pride in providing a welcoming and comfortable environment for all patients. As a board-certified plastic surgeon, he has the experience and knowledge required to provide all patients with the positive results they deserve.
What Are The Steps Of Plastic Surgery?
After you have chosen the right board-certified plastic surgeon Florida for you and the services you want, you can collaborate with your Florida plastic surgeon on the next steps.
Consultation. Come prepared with an idea of your goals and questions you may have for the physician. You will discuss your medical history, desired procedure, and what surgeries may be a good candidate for.
Plan. After the conclusion, you and your surgeon can make informed decisions about your procedures and begin to plan them. In some cases, you may need to undergo testing or a medical exam to ensure you are cleared for surgery. You can also work with office staff on financial planning and recovery planning at this time.
Surgery. Depending on the procedure it could be scheduled weeks or months in advance. Be sure to follow the provided preparation instructions carefully.
Recovery. Healing from cosmetic surgery will look and feel different for each patient depending on the procedure and their health. John W. Tyrone, M.D. provides comprehensive after-care to ensure patients are healthy and heal properly.
Custom Solutions For Individual Needs
At John W. Tyrone, MD, PLLC, Plastic Surgery, providing custom care for each patient is essential to our success and complete customer satisfaction. We are happy to work with people of all backgrounds, genders, lifestyles, and adults of all ages. To accomplish the unique goals of each patient, we plan each procedure to best suit an individual's body and cosmetic goals. We offer various cosmetic procedures, both surgical and non-surgical, to accommodate all patients. Dr. Tyrone has extensive experience in all procedures we offer and holds all his patients to a high standard of care and attention. Contact us to learn more about custom cosmetic solutions and to schedule an appointment with John W. Tyrone, MD, PLLC, Plastic Surgery in Gainesville, FL.