Rosacea
Treatment
In Gainesville, FL
Rosacea is a very common disorder of the facial skin estimated to affect more than 16 million Americans and more than 415 million individuals worldwide. More commonly affecting women, symptoms can range from a mild inconvenience to dry, irritated skin that can form cysts, and the majority of individuals with rosacea are unaware of its signs and symptoms prior to a diagnosis. Rosacea produces redness and acne-like effects on personal appearance, with extreme facial flushing that can cause significant psychological, social, and occupational distress if left untreated by a skin care specialist. Our Aesthetic Center offers a full line of skin care treatments, including options for rosacea.
Our specialists at John W. Tyrone, MD, PLLC, Plastic Surgery are dedicated to helping patients look and feel their best, offering advanced aesthetic treatments that help keep rosacea under control. Contact us today to schedule a skin care appointment and to learn more about the broad range of skin conditions we treat.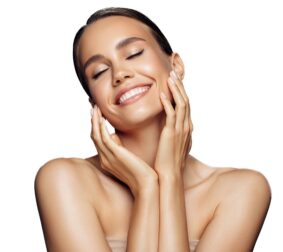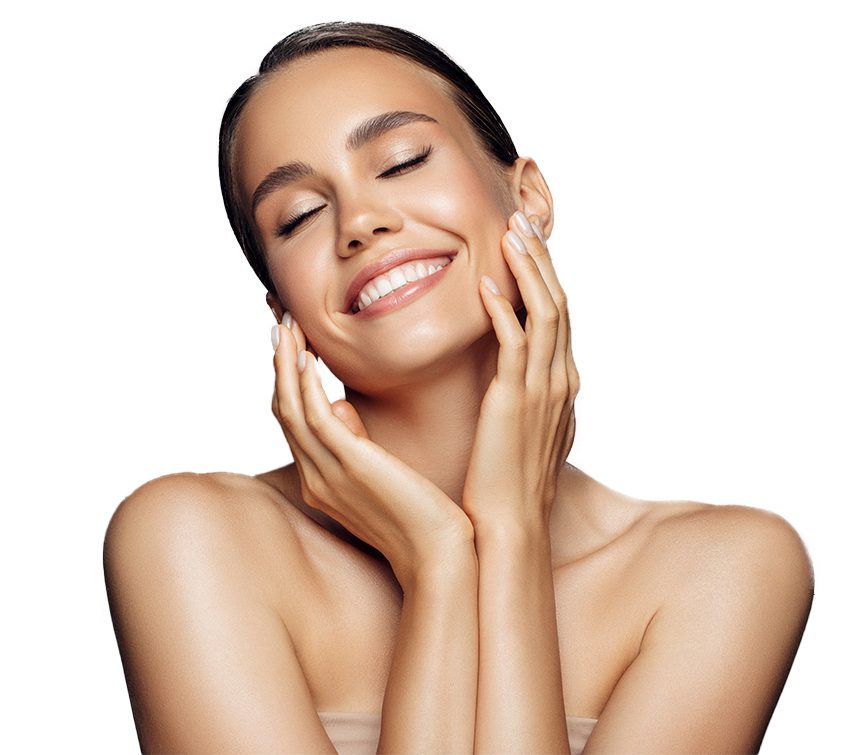 What Is
Rosacea?
Rosacea is a highly common skin condition characterized by symptoms of facial flushing and a spectrum of clinical features, such as erythema, telangiectasia, skin coarseness, and an inflammatory papulopustular eruption resembling acne. A chronic rash involving the central face, it often begins with a tendency to flush or blush more easily than others. The redness can spread beyond the nose and cheeks to the forehead and chin; it may even affect the ears, chest, and back. With time, individuals with rosacea often have permanent redness in the central part of their face.
Types Of Rosacea
Rosacea can cause more than redness. Each of the following four main subtypes of rosacea — erythematotelangiectatic rosacea, papulopustular rosacea, phymatous rosacea, and ocular rosacea — is characterized by a wide range of different signs and symptoms, though many people experience symptoms from more than one type.
Persistent facial redness and enlarged blood vessels are primary symptoms associated with erythematotelangiectatic rosacea. Symptoms of this type of rosacea may flare up and disappear regularly. Without treatment, erythematotelangiectatic rosacea may worsen, causing an increased flare-up frequency with redness spreading to other areas and a potential for the symptoms to become permanent. With papulopustular rosacea, the skin develops pus-filled blemishes and swollen, red bumps most commonly on the cheeks, chin, and forehead, and less commonly on the scalp, neck, and chest.  Due to their similar resemblance to other skin conditions, such as acne, papulopustular rosacea may be misdiagnosed. The appearance of these blemishes may be misidentified as acne.
A rarer subtype of rosacea, phymatous rosacea is characterized by thickened, scarred skin couples with bumps, swelling, and skin discoloration. This treatable condition typically affects a greater number of men than women, and it most often affects skin on the nose, resulting in a rhinophyma (bulbous appearance). Individuals with ocular rosacea may experience watery, dry, and bloodshot eyes as well as a feeling of burning or irritation in and around the eyes. This condition causes the eyes to become sensitive and cysts may form on the eyelids.
Rosacea Causes
There are several theories regarding the potential causes of rosacea skin disorders, including genetic, vascular, inflammatory, and environmental factors. Skin damage due to chronic exposure to ultraviolet (UV) radiation is likely a factor in rosacea. High concentrations of antimicrobial peptides, such as cathelicidins, which are part of the skin's normal antimicrobial defense, are commonly observed in patients with rosacea and, as such, the skin's innate immune response appears to be a significant factor.
Rosacea flare-ups or rosacea aggravation may occur due to certain facial creams or oils, and especially from topical steroid creams and ointments. Certain factors of the rosacea diet may actually contribute to flare ups.
How Is Rosacea Treated?
While the precise causes of rosacea are widely unknown, aesthetic treatments are available to help patients control the signs and symptoms of this potentially life-disrupting condition. Most often, rosacea treatment requires a combination of adequate rosacea skin care, skin treatments, and prescription medications. The duration of treatment depends on the type and severity of a patient's signs and symptoms. Medications for treating the signs and symptoms of rosacea are prescribed on a case-by-case basis, depending on the signs and symptoms each patient experiences. Patients may need to try different options or a combination of medications in order to find the treatment that best accommodates their needs. Current rosacea medications include topical drugs that reduce visible redness, oral antibiotics, and oral acne medications.
Therapies, such as vascular laser therapy, may also help improve rosacea signs and symptoms. At our dermatology clinic, our team works with each patient to determine the best approach for treating their rosacea. Treatments with HydraFacial® incorporate all the benefits of hydration and the removal of dead skin cells without the harshness of microdermabrasion, for which patients with rosacea are not candidates. With HydraFacial, those with rosacea can enjoy visible refinements to the skin and a more even, radiant complexion after each series of treatments. Depending on their unique skin-care needs, patients may likewise be eligible to receive specialized facial treatments, including superficial chemical peels, which can be used safely on all skin types.
Is Rosacea Preventable?
For those wondering how to get rid of rosacea permanently, the best way to minimize signs and symptoms and avoid flare-ups requires a combination of at-home care as well as in-office treatments. A key component of proper skin health is skin care; our office offers ZO® Skin Health and ZO® Medical by Zein Obagi, MD, the leader in skin care, for helping patients improve skin health and aesthetic value. Contact our office for more information about our skin products. The following self-care practices may help you control the signs and symptoms of rosacea and prevent flare-ups.
Avoid Rosacea Agitators. Be mindful of what causes flare-ups and diligently avoid them. Discuss any identified triggers with your skin care professional.
Protect Your Skin. Use broad-spectrum sunscreen with an SPF of 35 or higher daily. Wear sun-protective (UPF) clothing and avoid early morning and late-afternoon sun exposure.
Treat Your Skin Gently. Avoid rubbing or touching your face often. Use dermatologist-recommended skin care products, and avoid using products that contain alcohol or other skin irritants.
Consult With Professionals. Discussing your rosacea with skin-care professionals can help you identify the best treatments, skin products, and lifestyle choices for your needs.