LATISSE®
Eyelash Treatment
In Gainesville, FL
There is HOPE for those with thin eyelashes!! Great-looking eyelashes don't just appear overnight, but can appear within a few weeks! Latisse® is an FDA-approved topical medication that stimulates the growth of your own natural eyelashes, and is used to enhance the natural beauty of your eyelashes. At John W. Tyrone, MD, PLLC, Plastic Surgery, our board-certified plastic surgeon, John W. Tyrone, M.D. and Aesthetic Center staff have the expertise to treat thinning eyelashes using Latisse®. Contact our plastic surgery center in Gainesville, FL, today to schedule a consultation and to learn more about our available reconstructive surgery, plastic surgery, and aesthetic procedures designed for the face, breast, and body.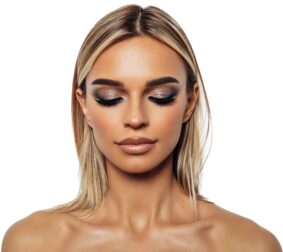 What Is Latisse®?
Latisse® is an FDA-approved prescription medication used to treat hypotrichosis, a blanket term for hair inadequate in thickness and definition. When this condition affects the eyelashes, it causes them to appear wiry and sparse, with larger gaps between follicles. While there are temporary solutions, such as extensions or makeup, Latisse ® is often more effective and is an effective way to boost your eyelashes.
Latisse®  contains an active ingredient called bimatoprost, which is known for improving the rate and result of eyelash growth. Latisse®  can also be used to treat certain eye conditions, such as glaucoma or unstable ocular pressure, both of which can lead to loss of sight.
How Does Latisse® Work?
One of the main active ingredients in Latisse®  is bimatoprost, primarily used to treat glaucoma.  Applying Latisse® to the upper eyelid skin can promote eyelash growth while darkening the lashes, heightening contrast. For the best results, Latisse® should be applied once nightly for two months, during which patients may start to notice fuller, longer, and thicker eyelashes.  In addition, Latisse®  has shown promising results for those with alopecia areata of the eyelash. These effects will only last while the patient is using the product, and lashes will return to their pre-medicated states after discontinuing.
How Is Latisse® Used?
To use Latisse®  properly, carefully apply it to a clean, make-up-free face.  It is important for those who wear contact lenses to remove them before applying the solution. Gently dab the solution on the upper lash line using sterile applicators, following the instructions provided with the treatment very carefully. Do not apply Latisse® to the lower lash line. The product will spread to the lower lash line as the patient blinks. Be aware that Latisse® works at a slow pace, so it will take some time for the results to become noticeable.
Potential Side Effects
As our eyes are sensitive, it is extra important to be careful when using any medication around them. Like any medication, Latisse ® has potential side effects, which are more likely when using non-prescription treatments. Our Gainesville plastic surgeon can explore treatment options with you while considering your medical history. In addition, patients should not take Latisse® if they are allergic to any of its ingredients.
Even when taken as prescribed, patients may still experience side effects, but most are temporary. Common side effects of Latisse® include itchy and red eyes, and eyelids may often become darker in pigmentation. In addition, if Latisse® is improperly applied, it can cause unwanted hair growth. Make sure to follow your doctor's instructions and only use the recommended amount. A potential permanent side effect is the formation of a darkened, brown spot on the iris.
Candidates For Latisse®
Before applying Latisse®, it is important to consult with one of our Gainesville plastic surgeon. If you are currently taking antibiotics or are on certain heart medications, you might not be a suitable candidate for Latisse®. In addition, those who have neurological disorders, allergies to any of the ingredients of Latisse®, or those who are nursing or pregnant are not candidates for this form of eyelash treatment.