Neck Lift
Surgery
In Gainesville, FL
The first signs of external aging can become apparent as soon as in our forties, them at a younger age. Over time and with age, neck fullness and sagging can progress to a degree in which youthful definition of the jawline is depleted or lost altogether. Natural aging isn't the only culprit behind a loose neck skin; certain genetic factors can cause fat deposits to develop, resulting in a double or triple chin. Whatever your reason for seeking cosmetic neck surgery, our Gainesville plastic surgeon with John W. Tyrone, MD, PLLC, Plastic Surgery can help boost your confidence using a balance of surgical expertise, an artistic approach to plastic surgery, and state-of-the-art technology. The results from your neck lift procedure can help restore your sense of identity for a better quality of life.
Contact our plastic surgery practice today to schedule neck lift surgery and to learn more about our available cosmetic surgery treatments for the face, breasts, and body.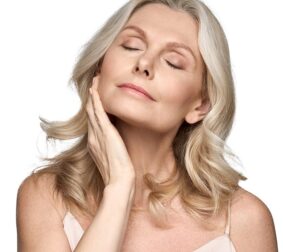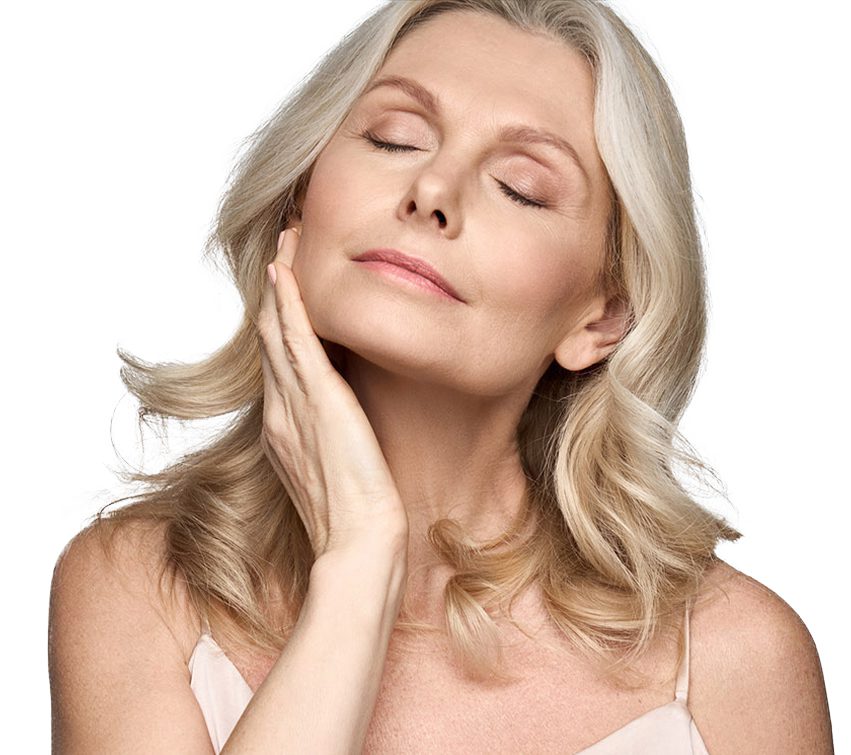 What Is
A Neck Lift?
The muscular structures and delicate skin on the neck make it prone to developing some of the earliest signs of aging, such as neck folds, muscular neck bands, sagging skin, wrinkles, and a loss of definition in the lower face and neck.  As a means of rejuvenating the lower face and neck, a neck lift, also commonly referred to as a lower rhytidectomy, lower facelift, or platysmaplasty, may be performed. The neck lift is a facial plastic surgery procedure that tightens underlying neck muscles, smoothes loose skin, and removes excess fat in the neck region. A neck lift can address several different issues, including removal of excess neck fat, trimming of loose skin, smoothing of horizontal lines across the neck, and tightening of lax neck skin in order to achieve a sharper and more aesthetically pleasing angle in the area located between the jawline and neck.
In some cases, the undesirable contour of the neck results from excess fatty deposits as well as central neck muscle laxity. In this case, patients may receive neck liposuction through submental incisions, or neck lift incisions under the chin and tightening of the central muscle, resulting in the elimination of the central bands. Patients with a significant degree of excess skin in the neck may be best suited with a full neck lift or a facelift as well as a neck lift (neck and face lift). This procedure significantly improves the appearance of the jaw and neckline. For optimal results and depending on the aesthetic goals of each individual, this procedure may be performed on its own or in combination with other facial plastic surgery procedures, such as brow lift, eyelid surgery (blepharoplasty), or rhinoplasty.
When To Consider A Neck Lift
If you are interested in achieving a more youthful-looking neck with a more defined contour, you may want to consult our plastic surgeon about a neck lift. Some patients may feel they are not yet ready for a full facelift because their upper face doesn't yet feature any significant signs of aging. However, many patients note excess wrinkling of their neck skin, too much excess skin, excess fat, a double or triple chin, and jowl lines. In cases where the neck area doesn't match a patient's upper facial appearance, a neck lift may be an ideal solution! In general, good candidates for a neck lift include healthy individuals who do not have medical conditions that impair healing, with no serious preexisting medical conditions, without any active diseases, nonsmokers, and individuals who have a positive outlook and realistic expectations for plastic surgery. The best way to determine whether or not you are a candidate for this lower face rejuvenation procedure is to contact our office and schedule a consultation.
How Long Does A Neck Lift Last?
Taking excellent care of your skin following neck plastic surgery is one of the best ways to extend the length of your results. Maintaining a healthy, nutrient-rich diet, properly moisturizing your skin, pursuing good posture, applying broad-spectrum sunscreen daily, and avoiding tobacco products, are all key to ensuring you reap all the benefits and longevity from your procedure. No one can stop the aging process, though procedures such as the neck lift can help remediate visible signs of aging while producing long-lasting, natural-looking results. Generally, the total length in which your specific results last depend on how your skin, face, and body age over time. For more information about neck lift cosmetic surgery, please contact our office.
Non Surgical Neck Lift
In addition to the available surgical procedures, our plastic surgery office likewise offers options for neck lift without surgery, using innovative facial rejuvenation treatments, such as laser resurfacing, cosmetic fillers, dermatologist-recommended skin care, microneedling, and chemical peels, among other therapies and treatments. Minimally invasive treatments can help make the neck appear younger, however, a nonsurgical neck lift will not produce dramatic improvements as with surgical neck lift procedures. Additionally, nonsurgical options will not produce results that are as long-lasting as those produced with neck lift surgery. As such, these treatments are ideal options for patients who desire minimal, natural-looking aesthetic improvements to their neck skin as well as those seeking preventative measures to help maintain a youthful appearance to their neck for longer. Contact us to learn more about our available non-surgical cosmetic treatments and to schedule an appointment.
Neck Lift Surgery
The exact techniques used during a neck contouring procedure such as a neck lift depend on a number of factors unique to each patient, including your surgeon's assessment of the patient's anatomy, the patient's desired results, and any additional procedures that will be performed either in conjunction with or following neck lift surgery. The neck lift procedure can be performed using either general anesthesia or local anesthesia, depending on the scope of the surgery. In general, the neck lift procedure requires several hours to perform. During this procedure small incisions are made underneath the chin, around the ears, and behind the ears. Then, the muscles of the neck are lifted and any excess skin and submental fat deposits are removed. Thereafter, the lower tissues of the neck and lower face are tightened in order to produce a firm, contoured, and smooth profile. The incisions are then closed and a pressure dressing is applied around the head and under the chin.
Neck Lift Recovery
Our Gainesville plastic surgery team works with each patient to ensure their neck lift recovery process is as smooth and rapid as possible. During a recovery from neck lift surgery, a bandage is gently placed around the face and neck to minimize swelling and bruising once the procedure is completed. Patients are provided with specific aftercare instructions that include information about how to properly care for the surgical site, medications to take in order to aid in healing and to reduce the potential for infection, specific concerns to look for at the surgical site, and when to follow up with our plastic surgeon for a check up. During the recovery period following a neck lift, it is important to keep your head elevated above your heart to minimize swelling and to keep your head in a straight position (do not twist or bend your neck). Do not apply ice to the neck, as it can potentially compromise blood flow and proper healing. For more information about the neck lift recovery process and aftercare instructions, contact our plastic surgery office.