Mommy
Makeover
In Gainesville, FL
Having children changes women from the inside out, and sometimes things don't bounce back the way they should. Pregnancy and breastfeeding may have lasting effects on the body, such as stretched stomach muscles, loose/sagging skin, and sagging breasts. Thankfully, plastic surgery is a great tool to get that pre-pregnancy body back. John W. Tyrone, MD, PLLC, Plastic Surgery is your one-stop shop for plastic surgery in Gainesville, FL!
The skilled, board-certified plastic surgeon at John W. Tyrone, MD, PLLC, Plastic Surgery are here to help our patients get the body they want when diet and exercise aren't enough. We offer a wide range of plastic surgery procedures to give patients the body and confidence they desire.
Get in touch with us today to schedule a mommy makeover appointment with our plastic surgeon in Gainesville!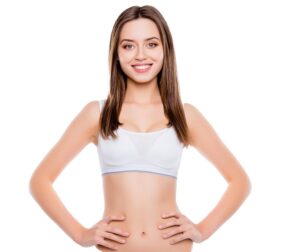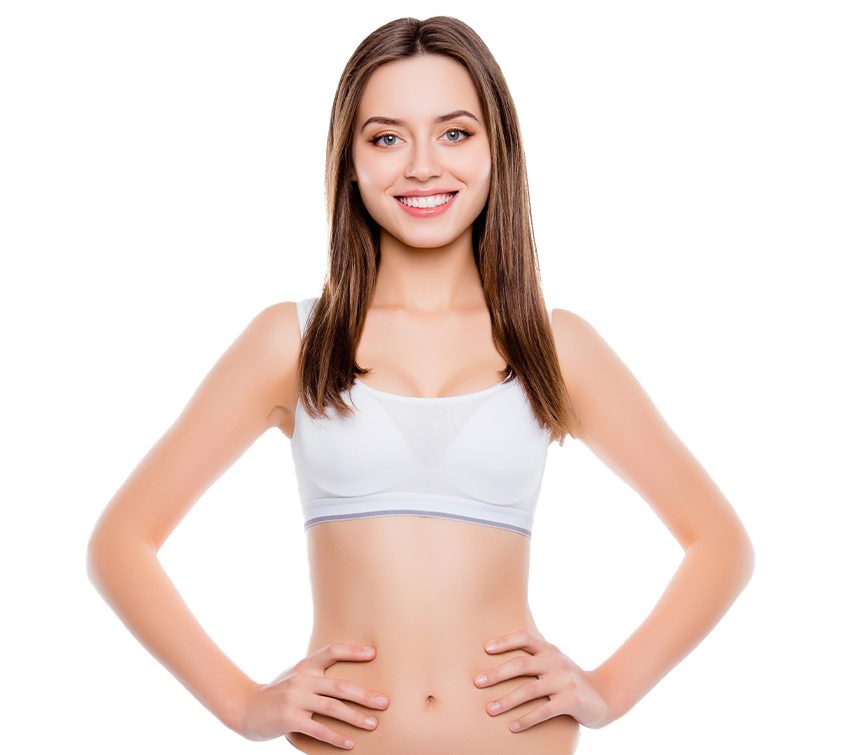 What Is A Mommy Makeover?
A mommy makeover refers to a set of cosmetic plastic surgery procedures designed to help female patients address common after-effects of childbirth on the face, breasts, and body. It helps restore a patient's pre-pregnancy appearance and can involve multiple procedures, depending on a patient's desired look and the timeline for results. Mommy makeovers can include non-surgical and surgical cosmetic procedures.
Benefits Of A Mommy Makeover
Pregnancy can leave lasting — and often unwanted — effects on a patient's appearance, such as sagging breasts, stretched abdominal muscles, and loose, excess skin. Many women are discouraged when their breasts and body do not return to their pre-pregnancy shape, even with a healthy diet and exercise. A mommy makeover can help correct all of the following problems and give patients the body they want.
Fix sagging & restore volume to breasts
Repair stretched or enlarged nipple/areola
Improve breast symmetry
Repair stretched/separated abdominal muscles
Mommy Makeover Recovery
In most cases, patients will go home within hours after a mommy makeover. In nearly all cases, patients that undergo a mommy makeover can return to the majority of their activities within two weeks. However, patients will be restricted from strenuous exercise for four to six weeks to avoid complications caused by performing activities before the body is ready. For more information about recovering from a mommy makeover, contact us to speak with a member of our Gainesville plastic surgery team.
Frequently Asked Questions
Pinpointing the correct time to undergo a mommy makeover is a decision between you and your plastic surgeon. However, there are some key factors you should consider before deciding on a mommy makeover, including if you are fully recovered from childbirth if you are still breastfeeding (we usually recommend waiting several months after), if you want to have more children, and if you have help for childcare — after surgery, patients will not be allowed to lift anything over 10 pounds
Pregnancy has the greatest effect on the body and breasts, so mommy makeovers usually consist of breast enhancement and body contouring procedures. The following are surgical procedures patients usually choose as part of a mommy makeover.
Breast Augmentation/Breast Lift. Pregnancy and breastfeeding can also cause great stress on the breasts and cause them to sag. Breast surgery procedures, like breast augmentation or a breast lift, can help rejuvenate the breast region and give patients the youthful look they had prior to having children.
Tummy Tuck / Mini Tummy Tuck. Pregnancy can also stress the stomach muscles, causing them to stretch. Once patients give birth and begin recovering, they can be left with sagging skin in the midsection. An abdominoplasty helps address this situation by getting rid of loose skin and reshaping the stomach muscles.
Liposuction. Liposuction can remove excess fat pockets left over on a patient's body from pregnancy and refine the shape of their body to fit their goals. Our surgeon also use liposuction to remove excess skin and fat that can build up in the thigh region during and immediately following pregnancy.
A mommy makeover can also include non-surgical procedures, such as injectables, skin resurfacing treatments, skin tightening treatments, and more. Contact us today to learn more about all the procedures we can perform as part of a mommy makeover.
Yes, it is possible to have a mommy makeover and then have more children, however, it is not suggested. For example, if a patient has more children after a tummy tuck, the results of the tummy tuck can be reversed back to the condition the abdomen was in before the tummy tuck occurred. Consequently, it is best to be absolutely sure you plan to have no more children in the future before having a full mommy makeover.
Since a mommy makeover oftentimes requires more than one procedure, making the right preparations is important. Patients will discuss the exact procedures being performed by Dr. Tyrone, and be given specific instructions depending on which surgeries are being performed. Generally speaking, patients should avoid smoking at least 6 weeks before surgery, avoid taking aspirin before the surgery as this can increase the risk of bleeding, and arrange a ride home from the surgery. Contact us to learn more or schedule a consultation for plastic surgery in Gainesville!
As with any cosmetic or surgical procedure, there are side effects patients need to be aware of before deciding to undergo a mommy makeover. The side effects include, but are not limited to, the following.
Bleeding
Infection
Poor Incision Healing
Hematoma
Seroma
Loss Of Nipple Sensation
Inability To Breastfeed
Implant Leak
Capsular Contracture
Unfavorable Scarring
Recurrent Looseness Of Skin
Asymmetry
During your consultation, you'll be able to discuss possible risks and side effects with our Gainesville plastic surgeon!