Breast Reduction
In Gainesville, FL
Patients with large, pendulous breasts may suffer from neck, back, and shoulder pain due to the weight of their breasts and the pull of their bra. Breast reduction surgery, known as reduction mammoplasty, is a surgical procedure to reduce the size and weight of the breasts in order to reduce discomfort. It can also restore a more natural shape to the breast and return the nipple to a more normal position on the breast mound. This procedure may be performed using a variety of incisions depending on the size and shape of the breasts. Dr. Tyrone routinely utilizes a wide variety of breast reduction techniques to help obtain optimal surgical results. Some of the newer techniques can give excellent results while limiting the length of the scar. This procedure is generally performed on an outpatient basis and may be covered by your medical insurance plan.
John W. Tyrone, MD, PLLC, Plastic Surgery offers a wide variety of surgical and non-surgical aesthetic treatments and plastic surgery in Gainesville, FL. Our board-certified cosmetic surgeon, Dr. Tyrone, specializes in all aspects of breast surgery. Contact us today to schedule a consultation with our plastic surgeon in Gainesville!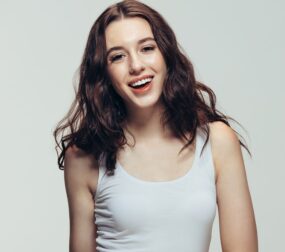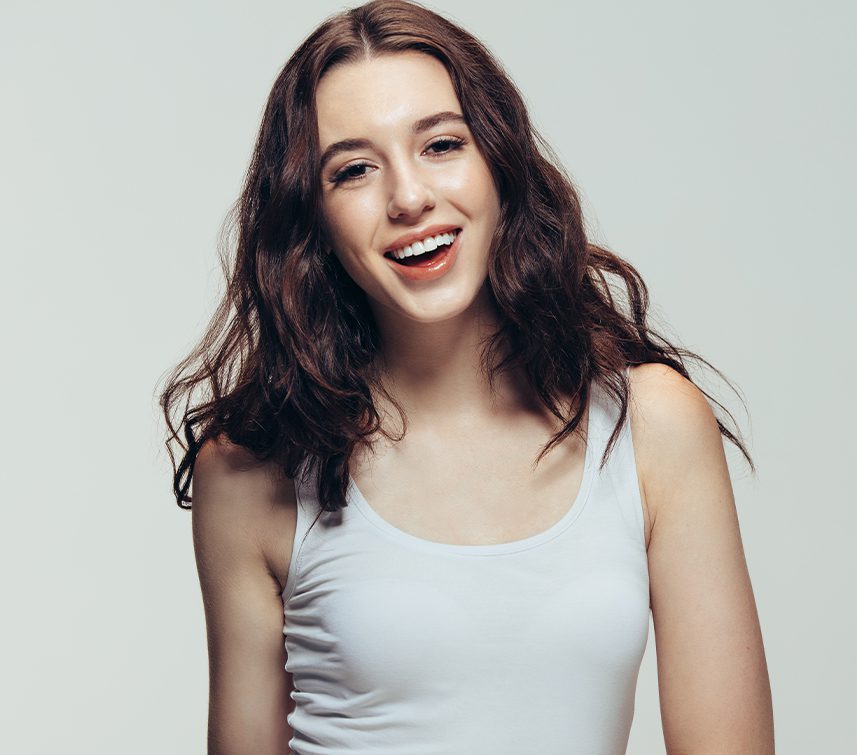 Breast Reduction In Gainesville
Breast reduction surgery is an outpatient procedure performed at Dr. Tyrone's ambulatory surgery facility located in Gainesville. Our central location allows Dr. Tyrone to easily perform breast reduction surgery on patients from all of North Central Florida. Dr. Tyrone understands that the decision to partake in breast reduction surgery is highly personal and important. Dr. Tyrone believes in thoroughly educating all patients on the process of breast reduction to ensure patient satisfaction and realistic expectations.
Frequently Asked Questions
Our board-certified plastic surgery in Gainesville, FL, Dr. Tyrone, will determine candidacy for breast reduction surgery during a consultation. Overall, ideal candidates are patients who have large pendulous breasts that are not in proportion to the rest of their body and patients who have asymmetrical breasts. Patients who often have neck and back pain due to the breast size as well as skin irritation in between and underneath their breasts. Patients with macromastia ( large breasts) also frequently have bra-strap grooving on the shoulders. If you have large breasts and experience the symptoms as previously described, insurance may cover the costs of your surgery.
The risks associated with breast reduction surgery are as follows: unfavorable scarring; infection; improper healing; anesthesia complications; bleeding; asymmetrical breasts; and changes in nipple and/or breast sensation.
At the breast reduction consultation, patients need to disclose their medical and surgical history, as well as current medications and allergies. Patients must be thorough when discussing your medical history as safety is our Gainesville plastic surgery teams top priority. Additionally, full disclosure of all medical information reduces the incidence of complications after surgery. Details of breast reduction surgery will be discussed including the location of the incisions and resultant scars. The details of your exact treatment, including the risks, will be discussed also.
Depending on the breast size and necessary treatment, the exact incision size and location will vary. Patients can expect their Incisions to be around the areola and extend down to the fold underneath the breast, and then underneath the breast. Dr. Tyrone will let you know during your consultation if you are a minimal incision breast reduction will work for you. Candidates for a minimal incision breast reduction are frequently those patients seeking a small reduction and have minimal excess breast skin and stretch marks. When a short scar breast reduction technique is used, liposuction is frequently utilized to reduce the lateral and axillary breast fullness. For patients seeking a breast reduction who do not wish to have any scars, a lipo-breast reduction may also be an option (utilizing liposuction to reduce the volume of the breasts with several small incisions). This may be an option if skin quality of the breast is good and minimal nipple elevation is required. Just as any other surgical scar or incision, incisions from breast reduction surgery predictably mature and fade over time. Dr. Tyrone will instruct you on how to optimize and support your incisions in the postoperative period for optimal healing.
Preoperative instructions will be provided once you have scheduled your surgery. The preoperative instructions include financing details and follow-up appointments. If necessary, patients may need blood work and/or a mammogram done, as well as clearance from a primary physician. Patients will also be provided with a prescription and should have it filled prior to surgery. You will receive a list of medications, including aspirin and non-steroidal anti-inflammatory drugs to avoid for 14 days prior to your surgery. Patients will be asked to obtain Arnica Montana, Bromelain and Vitamin A pills to take prior to and after your procedure. Remember to not eat or drink after midnight on the day before surgery. Contact us today to learn more or schedule plastic surgery in Gainesville!
Provided you are a good candidate for breast reduction surgery, your breasts will be lighter and higher up on your chest. If you had a large breast reduction and suffered from back pain, neck pain and rashes underneath your breasts, these will be significantly improved. Your body will look better proportioned, and clothing will fit you better. If your weight remains stable, your breast size should remain stable as well. Maintaining a relationship with Dr. Tyrone after your breast reduction surgery is important to help you address any changes and other concerns which may arise. Regular examination by Dr. Tyrone and routine mammograms for those in the appropriate age groups at prescribed intervals will help assure that any complications, if they occur, can be detected early and treated.
Dr. Tyrone performs breast reduction surgery at the Laser and Outpatient Surgical Center. Every measure has been taken to ensure patient safety and comfort. Anesthesia is administered by our board-certified anesthesiologist. When you arrive at the outpatient surgery center for your breast reduction, you will check in and be escorted to the preoperative area. Dr. Tyrone, his nurses and the anesthesiologist will meet with you prior to your surgery. If Dr. Tyrone feels a hospital is a more appropriate setting for your surgery, he has full privileges at several local hospitals including Shands UF and North Florida Regional Medical Center, both located in Gainesville, FL.
The exact cost of a breast reduction procedure will vary depending on a number of factors. Contact John W. Tyrone, MD, PLLC, Plastic Surgery today to learn more or to ask about the cost of breast reduction.