Tummy Tuck / Abdominoplasty In Gainesville, FL
---
Abdominoplasty, also known as a tummy tuck, is routinely performed by Dr. Tyrone at his Gainesville, Florida Plastic Surgery practice. Candidates for abdominoplasty are those patients with excess skin and fat of their abdomen. An abdominoplasty involves three basic surgical components: skin and fatty tissue excision, liposuction, and muscle repair. The extent of each of these parts will be individualized for you. During abdominoplasty surgery, the excess skin and fat from the abdomen are removed, the underlying separation of the rectus muscles ("rectus diastasis") is repaired to tighten the waistline and excess fat is removed by a combination of direct excision and liposuction. Every effort is made to keep the resultant scar concealed in a patient's undergarment.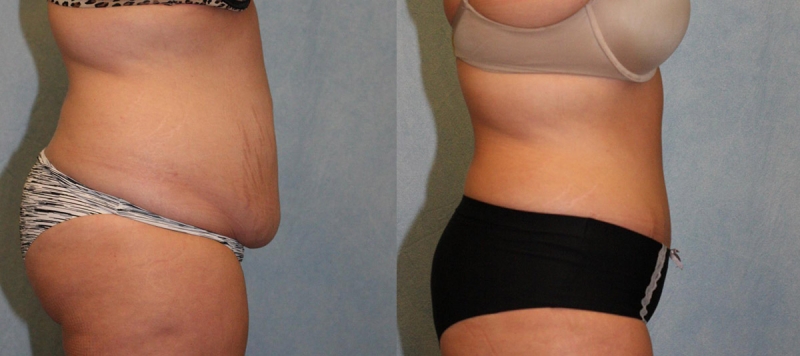 Before
After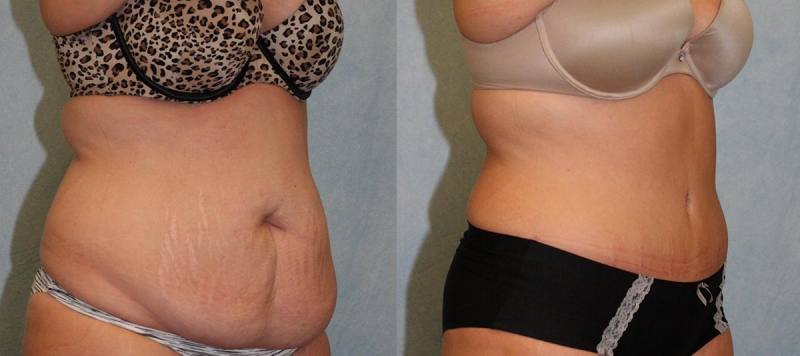 Before & AfterIn-Depth Comparison
---
Tummy Tuck Case Study
Patient is a 33 Year Old, 5 Feet 2 Inches and 175 pounds with a history of gastric sleeve and massive weight loss. She underwent a standard abdominoplasty with diastasis repair.
Individual results may vary.
Schedule Consultation
View Before & After Gallery
Tummy Tuck Abdominoplasty
An abdominoplasty is usually an outpatient procedure performed at Dr. Tyrone's ambulatory surgery facility located in Gainesville, Florida. Our convenient location allows Dr. Tyrone to perform tummy tuck surgery on patients from not only Gainesville and Alachua county, but all of north Florida including Ocala, Jacksonville, and the surrounding counties.
Dedication to Our Patients
Dr. Tyrone understands that the decision to undergo an abdominoplasty is an important one, and he knows the importance of educating you before, during and after the procedure. He firmly believes the most informed patients are also the most comfortable, confident and satisfied patients. Several before-and-after abdominoplasty patient photographs are available on this website. Additional photographs are available for viewing in the office.
Please contact our cosmetic plastic surgery practice in Gainesville, Florida to schedule an abdominoplasty / tummy tuck, liposuction or body contouring consultation with Dr. John Tyrone. We serve all of north Florida including Gainesville, Ocala, Jacksonville, Lake City and surrounding areas.
Abdominoplasty (Tummy Tuck) Surgery Frequently Asked Questions