Tummy Tuck
In Gainesville, FL
Do you long for a toned, flat abdomen? Abdominoplasty, also known as a tummy tuck, is a surgery that is routinely performed at our Gainesville, FL plastic surgery practice. This procedure provides patients with a new abdomen free from loose, saggy skin. Any patient who experiences excessive abdominal skin may benefit from a Gainesville abdominoplasty. An abdominoplasty involves three basic surgical components: skin and fatty tissue excision, liposuction, and muscle repair.
During abdominoplasty, the excess skin and fat from the abdomen are removed; the underlying separation of the rectus muscles is repaired to tighten the waistline, and any excess fat is removed through a combination of direct excision and liposuction. Every effort is made to keep the resultant scar concealed within the area of a patient's undergarment. Contact John W. Tyrone, MD, PLLC, Plastic Surgery today to schedule a consultation for plastic surgery in Gainesville, FL!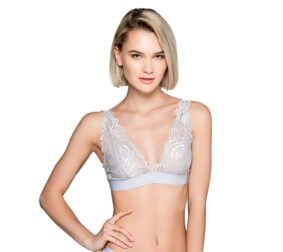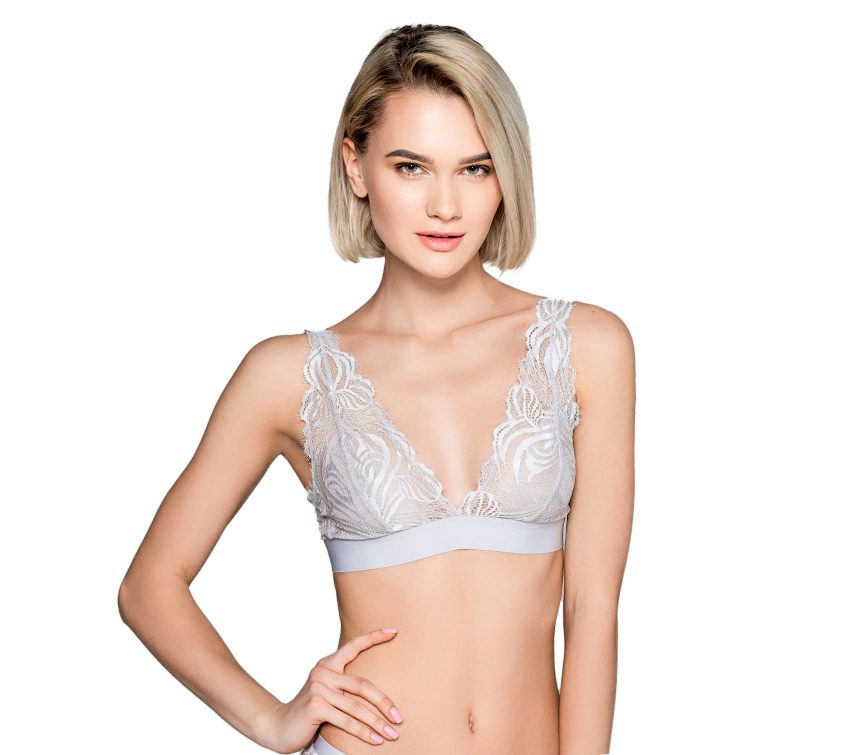 Tummy Abdominoplasty
An abdominoplasty is an outpatient procedure performed at Dr. Tyrone's ambulatory surgery facility located in Gainesville, FL. Our convenient location allows Dr. Tyrone to perform tummy tuck surgery on any patients in Gainesville and Alachua County.
Dedication to Our Patients
Dr. Tyrone understands that the decision to undergo abdominoplasty surgery is important and knows the importance of educating each patient before, during, and after the procedure. We firmly believe that the most informed patients are also the most comfortable, confident, and satisfied patients. Please view our plastic surgery photo gallery to see before and after images of this procedure.
Benefits Of A Tummy Tuck
There are significant benefits associated with tummy tuck surgery. After surgery, patients will notice that while the area is swollen, the abdomen appears to be much flatter and smaller than before the procedure. Patients can harness a renewed sense of self-confidence with a smooth and toned appearance to their abdomen. Whether patients have struggled to lose weight as a result of having children or they have an excess of sagging skin due to significant weight loss, a revitalized abdomen is the main goal and benefit of tummy tuck surgery. Contact us today to schedule an appointment for plastic surgery in Gainesville!
How To Prepare For A Tummy Tuck
Dr. Tyrone may advise patients to undergo several precursors necessary to ensuring the success of the abdominoplasty procedure. Our Gainesville plastic surgery team may ask patients to perform the following preparation tasks for tummy tuck surgery.
Lab testing
Stop smoking
Avoid taking aspirin and anti-inflammatory drugs
Medical evaluation
Medication adjustment
Prior to the abdominoplasty, patients require basic blood work and medical clearance from their primary medical doctor. Patients will receive prescriptions from Dr. Tyrone's patient coordinator prior to their surgery. It is important to have the medication prescriptions filled in the days prior to the surgery so they are ready for use following the surgery.
Abdominoplasty (Tummy Tuck) Surgery
Frequently Asked Questions
A full tummy tuck requires the plastic surgeon to make a horizontal incision in the area between the pubic hairline and belly button. The exact shape and length of the horizontal incision will vary depending on the amount of excess skin that requires removal. Dr. Tyrone will expertly perform the incision, lift the abdominal skin and repair the underlying abdominal muscles. Should the patient present with an excess of skin in the upper abdomen area, a second incision around the belly button may be required. Dr. Tyrone will pull the upper abdominal skin downwards to remove any excess skin. The skin will then be sutured. Next, the belly button will be addressed and repaired or repositioned. Your Gainesville plastic surgeon will then close the incisions with sutures. .
Male and female patients who are in good health and experience excessive sagging or loose skin within the abdominal region are typical candidates for abdominoplasty. Patients who have lost a considerable amount of weight or patients who have previously given birth may, likewise, experience loose skin that is unresponsive to other types of skin tightening and weight loss techniques. The majority of candidates present with a pannus, which is large, soft, and loose skin that hangs from above the pubic bone in an unfavorable manner. Patients should be finished having children and at a stable weight. During your plastic surgery consultation with Dr. Tyrone, candidacy will be confirmed.
Full disclosure of all pertinent medical information prior to surgery will reduce the incidence of unwanted post-surgical complications and will help determine whether a patient is a candidate for this procedure. Details of abdominoplasty surgery will likewise be discussed, including incision placements as well what is expected of patients, both preoperatively and postoperatively. The risks of surgery will be discussed in detail. Before-and-after photographs of other patients who have previously undergone the procedure will be reviewed during your consultation. Dr. Tyrone will then carefully examine the areas of excess abdominal skin and fat. The patient's abdominal muscles will be carefully examined to assess whether or not they would benefit from a muscle repair or muscle tightening during the abdominoplasty. Proposed incisions will be demonstrated to the patient. A surgical plan will then be proposed based on the information gathered during the consultation. Abdominoplasty surgery is not an exact science. Although the majority of patients experience no complications, potential risks and complications of abdominoplasty surgery will be discussed during the consultation. Prior to undergoing abdominoplasty surgery with Dr. Tyrone, it is important for patients to fully understand the risks and potential complications associated with the procedure. Following the consultation, patients meet with Dr. Tyrone's patient coordinator, to discuss scheduling the surgery and answer any questions the patient may have forgotten to ask Dr. Tyrone.
Dr. Tyrone will disclose all potential risks or safety concerns during the consultation as we strongly believe that informed patients make the best patients. Please note that abdominoplasty is a regular surgery that is safely performed, but it is true that all surgeries carry risks. The risks associated with a tummy tuck include the following.
Anesthesia complications
Bleeding
Infection
Poor healing and unfavorable scarring
Fat necrosis
Fluid accumulation
Skin discoloration
Deep vein thrombosis
Cardiac and/or pulmonary issues
Dr. Tyrone will be able to provide patients with an accurate description of where their abdominoplasty scars will be prior to the operation. They will be shown to patients during the preliminary examination. Patients will also be marked prior to surgery. Patients will be asked to wear a bathing suit or underwear at the time of the preoperative markings so the incision can be designed to fall in the confines of the patient's undergarments. The scar typically lies above the pubic hairline and extends a variable distance to the sides below the hip bones.
Dr. Tyrone performs tummy tuck surgery in Gainesville at the state-of-the-art North Florida Plastic Surgery facility. The Ambulatory Surgery Facility is located adjacent to Dr. Tyrone's office and is certified at the highest level by the American Association for Accreditation of Ambulatory Surgery Facilities. Our entire plastic surgery staff is dedicated to the comfort and satisfaction of each patient. When you arrive for your tummy tuck surgery with Dr. Tyrone, you will check in and be escorted to the surgery suite. Dr. Tyrone and his nurses will meet with you prior to your surgery. In the case that Dr. Tyrone determines that a hospital is a more appropriate setting in which to perform the surgery, he has full privileges at several local hospitals, including Shands UF. Contact us today to learn more or schedule plastic surgery in Gainesville!
After the tummy tuck surgery with Dr. Tyrone, you will be able to go home with a friend or family member. If your surgery took place in a hospital setting, you will be discharged the day after your surgery. You will receive comprehensive postoperative instructions. Your incision will be covered by steri-strips (which are not to be removed), a gauze dressing, and an abdominal binder. For the first few days after surgery, the binder should not be made too tight. If you had a full abdominoplasty, you will typically have two drainage tubes. You will be provided with instructions for post-operative care requirements. Usually, one tube is removed after five days and the remaining tube will be removed after between 7 and 10 days. You will be permitted to shower after both drains have been removed. Compression stockings are recommended in your preoperative instructions and should be worn until you are ambulating normally and with regularity. It is important to be mobile after surgery and to keep blood circulating in your legs. You may have difficulty standing straight up after surgery; however, this will pass after several days. Dr. Tyrone will discuss how to care for your incisions. You may resume aerobic activities after 3 weeks but should refrain from abdominal exercises or heavy lifting for 6 weeks.
Dr. Tyrone will provide post-operative care instructions for your incision(s). Typically, the area should be gently washed with warm, soapy water and carefully patted dry with a sterile, absorbent, and non-shedding material. All incisions must stay completely dry and clean to prevent the risk of infection following tummy tuck surgery.
Contact our plastic surgery office in Gainesville, FL, today to ask about tummy tuck cost or schedule a consultation!