NeoGraft®
Hair Restoration
$6,995
NO PRICE PER GRAFT. FLAT FEE. NO SURPRISES.
For many men and women, moderate to severe thinning hair or a receding hairline is a common occurrence with age. While there are lots of hair restoration treatments available, none are as discreet, convenient, and effective as NeoGraft®. This minimally invasive hair restoration procedure replaces lost hair and restores natural hairlines with no stitches, staples, or scalpels needed. In fact, it involves little-to-no discomfort, so patients may resume normal activities in just a few days. As hair restoration specialists, our cosmetic and reconstructive surgeon is a leading providers of NeoGraft® treatments.To see if you're a candidate for this natural-looking hair restoration and to learn more about our available hair restoration procedures, including platelet rich plasma, please contact our office to schedule a consultation!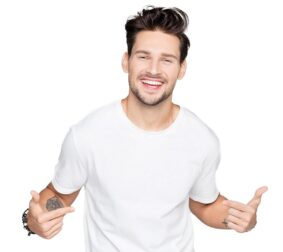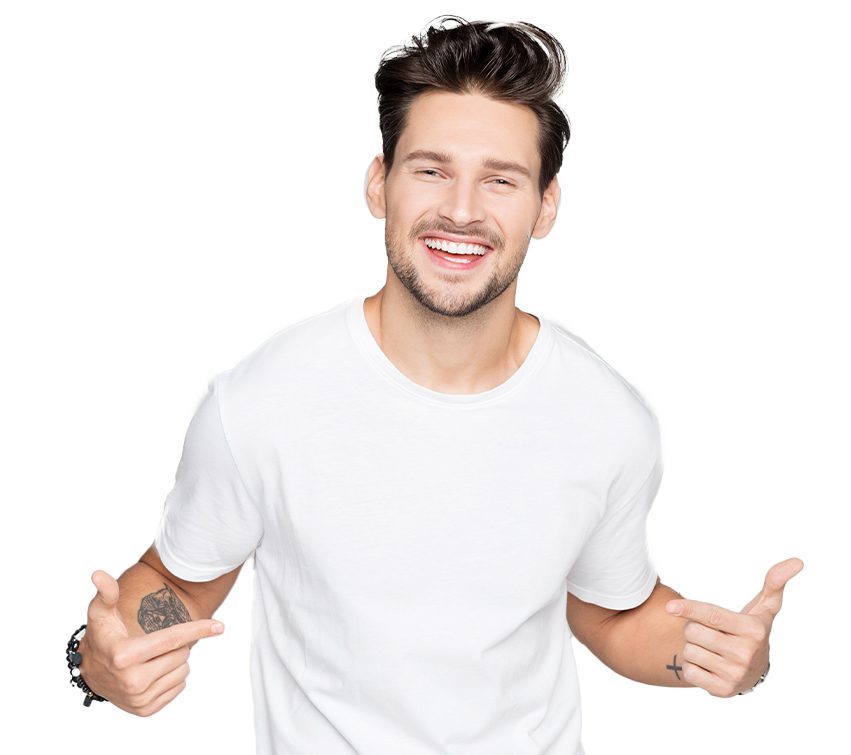 How Does NeoGraft® Work?
A NeoGraft® involves harvesting healthy, active hair follicles and transporting them to areas where hair has thinned or ceased growing. By utilizing these implants in areas where growth had previously stopped, hair growth can be stimulated and natural hair can regrow, including on the top and sides of the scalp. Prior to the start of the NeoGraft® procedure, patients may be required to shave sections of their head to better reveal the donor follicles and provide a more uniform look when hair begins to regrow.
The NeoGraft® hair transplant procedure consists of a simple, 4-step process that lasts between 3-8 hours, depending on the amount of hair being transplanted. First, our plastic surgeon numbs the entire scalp and then removes donor hair from the back of the head where it tends to grow thickest. The next step is follicular unit extraction (FUE), where hair grafts are made in uniform diameters and lengths to increase the take rate and help keep hair follicles intact during the transportation process. In the third step, the plastic surgeon creates recipient sites where the donor hair will be transplanted — this requires an artistic vision to match the angle and orientation of the new hair to the patient's original growth patterns. Finally, the hair grafts are transplanted to the recipient sites, creating natural-looking hair restoration.
Because our hair restoration specialists provide a range of cosmetic and aesthetic services, you can even combine a NeoGraft® hair restoration with another procedure, such as rhinoplasty or a brow lift, for a comprehensive new look.
Benefits Of NeoGraft®
Traditional hair transplants are painful, potentially involving the surgical removal of a portion of the scalp, and have the chance of leaving a large, noticeable scar. In comparison, a NeoGraft® utilizes extraction processes that are minimally invasive, with hair follicles being removed in small clusters — effectively reducing the amount of scarring to near-invisible levels. In addition, the pain felt both during and after the NeoGraft® procedure is immensely less than other traditional transplant methods. As a result, patients can enjoy a much faster recovery time and in most cases can find themselves returning to their typical schedule in just a few days. During this recovery period, it's imperative to be gentle with the scalp and that the newly placed grafts are left undisturbed as they continue to heal. About 3–4 months after the conclusion of the NeoGraft® process, patients can enjoy natural-looking hair growth with little to no visible inconsistencies.
Hair Restoration
For Men
Hair loss in men is anything but uncommon. By age 35, nearly 70% of men in America experience appreciable hair loss, while male pattern baldness affects some 50 million men in the country. Genetics are most responsible for hair loss, but in addition, testosterone levels decrease as men age resulting in shorter and thinner hair, or baldness.
Hair transplant surgeon classify the degrees of male pattern baldness (or androgenetic alopecia) using the Hamilton-Norwood scale. However, no matter where on the scale your hair loss falls, the right time to seek hair restoration is when you feel you need it. A Gainesville plastic surgeon can help determine if NeoGraft® will be able to remedy a person's individual hair loss and balding pattern.
Dr. Tyrone helps individuals of all ages and levels of hair loss regain their sense of confidence and achieve the looks they want through hair restoration procedures. NeoGraft® for men can restore your lost hair and natural hairline for a more youthful appearance. And because the hair we transplant is your own, the results both look and feel natural. So from clients at work to your significant other at home, get ready to impress the people in your life with a newer, fuller-haired you.
Male Pattern Baldness
The vast majority of our male patients seeking NeoGraft® hair restoration treatments experience male pattern baldness. In the majority of patients, hair grows at a rate of an inch every 2 months. Every strand of hair grows for up to 6 years before being shed via the individual's hair growth cycle. Each hair grows within a hair follicle and for some patients, the follicle begins to shrink, resulting in the production of shorter, thinner hairs. As time progresses the patient may begin to notice thinning hair or even balding. Once balding is noticed, it is an indicator that the patient has empty hair follicles that are no longer producing hairs. Research suggests that the dysfunction of the hair follicle is based upon a patient's composition of genetics and male sex hormones.
A thorough consultation and medical exam will allow our plastic surgeon to determine if the hair follicles are still viable — living hair follicles may not produce hair but are still receptive to hair restoration treatments. Also, during consultation, your plastic surgeon will examine the overall pattern and appearance of hair loss as male pattern baldness is diagnosed most commonly based on patient appearance. Should a patient not present male pattern baldness, our plastic surgeon will recommend medical testing and skin biopsies to confirm further medical diagnosis.
For patients with confirmed male pattern baldness, two-thirds of patients experience hair loss by 35 years of age. By the time a patient reaches 50 years of age, approximately 85% of men experience significantly thinning hair. Out of the total amount of men affected by male pattern baldness, 25% of men notice symptoms of male pattern baldness by just 21 years of age.
Norwood Hair Loss Classification Chart
At our cosmetic plastic surgery center, we utilize the Norwood Classification Chart to gauge and identify the severity of male pattern baldness. Our hair restoration specialist will examine the patient to determine the severity of hair loss and overall balding pattern that is present to devise an effective treatment plan.
The Norwood hair loss classification chart is also helpful as it provides patients a visual of how their male pattern baldness is most likely to progress — this can be helpful to determine hair restoration goals.
Note that male pattern baldness is not a serious or life threatening medical disorder. However, the presence of balding (especially in young patients) may affect confidence and self-esteem as hair loss is permanent and will progress further. Our patients agree that male pattern baldness impacts all avenues of life, such as professional and personal relationships. Career choices are also guided by hair loss and it's not uncommon for a patient to change careers due to their hair loss.
A patient hair analysis is not accurate for verifying a vitamin or nutrient deficiency that may be related to hair loss. Hair analysis will only identify the presence of lead and/or arsenic. Other medical testing and examinations is required to diagnosis nutritional or similar causes of hair loss.
Hair Restoration For Women
Hair loss affects millions of women in America each year. The results aren't always as evident as the receding hairlines experienced by some men. Female pattern baldness also becomes prevalent in women older than 50, but hair loss can happen to any woman at any age.
The shock and embarrassment of female hair loss lead many women to not acknowledge the problem. That's why our plastic surgeon offer NeoGraft® for women — the discreet, minimally invasive procedure can restore a woman's natural hairline with little-to-no evidence of cosmetic surgery. So, while your friends or loved ones aren't likely to notice the work you've had done, they will certainly notice the happier, more confident you. To learn more, schedule a hair replacement consultation with us today.
Neograft® Cost
WE KEEP IT AFFORDABLE
NO PRICE PER GRAFT. FLAT FEE. NO SURPRISES
Our Neograft® Procedures are $6,995. It is per session. Not per Graft.
Our price is a flat fee as most practices charge $3.20 – $6.00 per graft.
Average Cost of a Neograft® Procedure can range anywhere from $8,000 – $15,000 for 2500 grafts.
Payment Plan