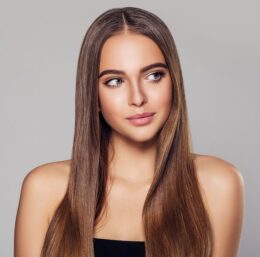 Cosmetic
Face Surgery
When we examine ourselves in the mirror, the face is the first thing we see. The face is a critical component in human connection with others, impacting how we experience the world. Our plastic surgeon, Dr. Tyrone, understand how critical we can be about our faces and the degree of importance our appearance has on our self-confidence and wellbeing. Unfortunately, over time and with age, the underlying support structures of our faces weaken, resulting in a loss of volume, definition, smoothness, and lift. Aging is inevitable, but facial plastic surgery procedures, including the following, can mitigate the visible signs of aging or external aging. Our esteemed cosmetic surgeons leverage their experience, artful skill, and state-of-the-art surgical technology to correct aesthetic concerns in the facial area.
Revitalize your natural beauty with our cosmetic surgical procedures, designed for patients who want to regain or retain a youthful appearance, enhance facial definition, rejuvenate facial volume, achieve a lifted appearance, and accomplish greater symmetry among facial features. We offer surgical options specialized for the upper face, mid-face, and lower face regions. Each of our procedures is individually tailored to optimally complement patients' existing features and their desired outcome for their procedure. Our specialists offer various cosmetic surgery services for the face to improve your quality of life through surgical facial rejuvenation. Contact our plastic surgery office today to schedule a consultation for the following procedures.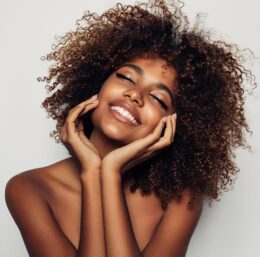 Facial
Reconstruction
Whether you were born with a congenital issue, are recovering from an injury or illness, or you seek to correct visual effects from the natural aging process, our reconstructive specialists with John W. Tyrone M.D. Aesthetics & Plastic Surgery can help you restore form and function through reconstructive face surgery. Most reconstructive plastic surgery procedures are performed to restore function and natural appearance to the affected areas and to transform self-esteem by improving the overall quality of life. This form of plastic surgery is performed for patients with conditions present from birth, such as birthmarks on the face, cleft lip and palate, and protruding ears, that also affect normal function. Other conditions may result from accidents, trauma, burns, or complications from a previous surgery.
Additionally, some reconstructive procedures are required to treat existing diseases such as skin cancer and melanoma. Using a wide range of advanced reconstructive techniques, such as skin grafts, tissue expansion, and local flap, plastic, reconstructive surgeons can help transform the appearance and regular function for several conditions by reshaping, repairing, and rejuvenating different aspects of the face. We understand that choosing to pursue reconstructive surgery is a decision that should not be taken lightly. However, our trusted surgeons are dedicated to helping each patient achieve the best possible results with each treatment provided. For more information about our facial reconstruction services or to schedule a consultation for facial reconstruction, contact us.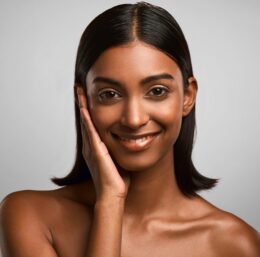 Facial
Rejuvenation
Complementary to our facial plastic surgery procedures, our skin specialists offer nonsurgical face rejuvenation and skin care treatments to help our patients achieve and maintain supple, smooth, clear skin with a healthy glow. We believe that leveraging all the benefits from the latest advances in cosmetic technology and aesthetic treatments can help us age gracefully. What's more, our nonsurgical treatments pair perfectly with our cosmetic and reconstructive surgical procedures, for complete care to your aesthetics and skin health. Our skin care specialists offer a comprehensive assortment of dermal fillers to plump, smooth, define, lift, rejuvenate, hydrate, and fill treatment areas, including cosmetic fillers from BOTOX®, JUVÉDERM®, and KYBELLA®.
We want patients to look as good as they feel. That's why we offer skin treatments for addressing a wide range of different skin concerns, such as acne, moles, rosacea, warts, lumps and cysts, photodamage and wrinkles, and birthmarks and pigmented skin, as well as clinical cosmetic treatments including HydraFacial®, LATISSE®, chemical peels, and microneedling. Each patient's skin is unique. As such, each of our facial rejuvenation treatments are customized to the specialized requirements of each patient for mild and severe skin conditions. During your consultation with our specialists, patients can discuss their skin care goals to help us identify a treatment plan for optimal skin benefits.