CoolSculpting® In Gainesville, FL
---
As we grow older, it becomes increasingly more difficult to lose excess fat — sometimes diet and exercise aren't enough. The answer? CoolSculpting® — a completely non-invasive FDA-approved treatment to eliminate stubborn fat. This innovative, body contouring technology uses controlled cooling to eliminate body fat in a multitude of areas and gives patients long-lasting results — no more invasive liposuction!
Patients looking for nonsurgical treatment of visible fat bulges love CoolSculpting®. The plastic surgeons at John W. Tyrone M.D. Aesthetics & Plastic Surgery are backed by years of experience in a wide array of cosmetic procedures. Get rid of that stubborn fat today — schedule a consultation!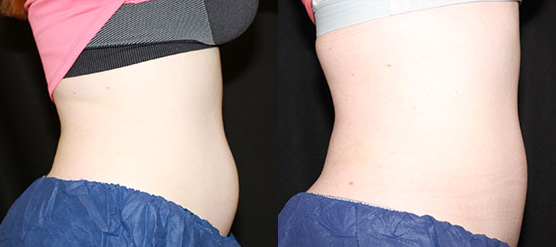 Before
After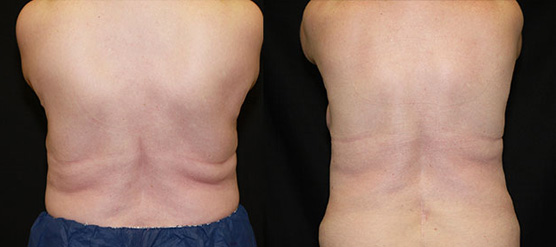 Before & AfterCoolsculpting Results
---
CoolSculpting® is a non-invasive, body sculpting procedure that eliminates fat cells for long-term results. The images shown here are actual results. However, individual results and patient experiences may vary.
*Noticeable changes to appearance may take longer.
Schedule Consultation
View Before & After Gallery
Gorgeous Results Guarantee
The Aesthetics Center at Dr. Tyrone's office is committed to you and your results. If at the 4 (four) months after your completed treatment protocol, we are not seeing the anticipated changes for the treatment(s) you've done, and you have maintained your body composition (not gained weight) from your initial treatment, we will bring you back at month 5 (five) to take new photos and evaluate if a free treatment will be done. It is imperative for you to do your part. Continuing with healthy habits and post-care protocols is an essential part of this treatment so that CoolSculpting can successfully eliminate your fat cells and you can appreciate your results.
What Is CoolSculpting®?
CoolSculpting® is the only FDA-approved, non-invasive body contouring treatment for stubborn fat that utilizes cooling technology. The procedure is based on the principle of cooling subcutaneous fat to the point that the fat cells are destroyed by the cooling process and absorbed by the body. Subcutaneous fat is the layer of fat just under the skin. Once the fat cells crystallize (freeze) and die, the body eliminates them naturally through its normal waste-removal processes. The result is a slimmer you!
Am I A Candidate For CoolSculpting®?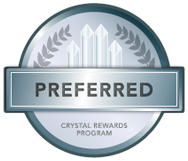 How Does CoolSculpting® Work?
CoolSculpting® eliminates undesirable pockets of fat by gathering them between two computer-monitored panels and freezing them to death. The beauty of this process is that the healthy surrounding cells remain intact, while the targeted fat cells are absorbed into the body to be eliminated as biowaste. After coating your skin with a soothing gel, Dr. Tyrone or Dr. Khairalla will apply the cryolipolysis panels. The CoolSculpting® procedure is carefully monitored through computerized safety sensors to ensure that results are evenly distributed and that patients remain comfortable at all times.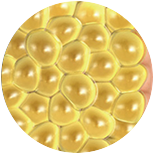 Fat cells in the body become bigger or smaller as we gain or lose weight.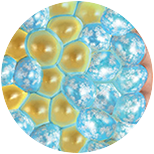 CoolSculpting® freezes these cells without damaging the surrounding tissue.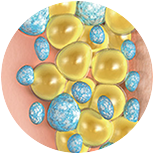 Once frozen, these fat cells begin to collapse, initiating the cell death process.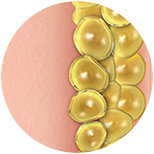 During the months following the procedure, the body naturally disposes of the dead fat cells.
What Are The Side Effects Of CoolSculpting®?
CoolSculpting® is an FDA-approved, non-invasive treatment to eliminate fat on the body immune to diet and exercise. Though it's a nonsurgical procedure, patients should still be aware of the side effects involved with this cosmetic procedure, including the following.
Tugging Sensation
Pain
Stinging
Bruising
Skin Sensitivity
How Do I Prepare For CoolSculpting®?
Given CoolSculpting® is non-invasive, patients don't have to do much to prepare for the procedure. However, it's important to make sure your body is healthy and close to your ideal weight. CoolSculpting® is not a weight-loss solution. An ideal candidate is healthy, fit, and looking for a tool to eliminate body bulges. Although bruising from the suction of the applicator is common after CoolSculpting®, it's a good idea to avoid anti-inflammatories such as aspirin before the procedure. This will help reduce any bruising that may occur.
What To Expect During The CoolSculpting® Procedure?
The CoolSculpting® procedure is brief and non-invasive and effectively delivers lasting results. Here is what to expect when you visit John W. Tyrone M.D. Aesthetics & Plastic Surgery for CoolSculpting® in Gainesville. Contact us to schedule a consultation!
Consultation
The length and number of CoolSculpting® procedures patients need is based on their individualized treatment plans. During the consultation, Dr. Tyrone will ask patients to express which parts of the body they'd like to receive treatment in, such as the thigh, abdomen, back, flank, upper arm, submental area, and buttocks.
Treatment Session
Most CoolSculpting® treatments last between 35 minutes and 1 hour. Some patients return for additional treatments; others have multiple sessions done on the same day; while some only require a single treatment. During the procedure, patients may read a book, listen to music, or even take a nap.
After Treatment
Because CoolSculpting® is non-surgical, patients can usually return to normal activities immediately following the procedure. Patients should begin to notice changes after 3 weeks and see dramatic results at the 2-month mark (your body will continue flushing out fat cells for up to 6 months after treatment).
Results
For the best results following a CoolSculpting® procedure, commit to a healthy lifestyle with diet and exercise. Genetics can make it difficult for many patients to shed unwanted fat bulges with exercise or diets alone. However, after the procedure removes those fat cells, living healthy will help keep you slim and confident.
How Much Does Coolsulpting Cost?
Unfortunately, we are unable to provide a general estimate for this procedure without a consultation with the interested candidate, as CoolSculpting® is a highly personalized procedure unique to each patient. However, several factors can factor in the cost, so please continue reading.
Because CoolSculpting® targets the abdomen area, no two patients are likely to receive the same procedure. The torso is one of those body parts that can range widely in size, contour, and shape, so a more tailored approach is necessary to sculpt the area.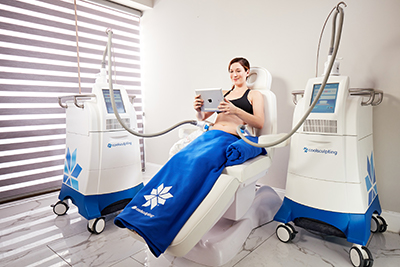 CoolSculpting® Price
The following includes some factors we consider when pricing this procedure.
Which area(s) the patient is interested in treating
How much fat tissue is present in those areas
How much fat tissue the patient wants removed
In short, there's no feasible way of estimating the price for this procedure without seeing the patient in person. We believe this to be for the best as we do not want to give patients an inaccurate number. Not to worry, however, there's no commitment necessary during a consultation, and we'll never give you an unreasonable and uncompetitive estimate.
Testimonials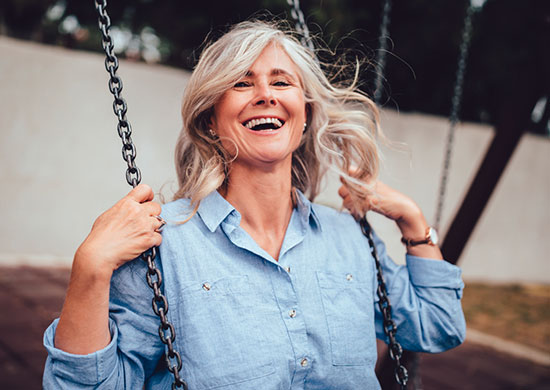 - Sarah S.
I had a consultation and one Coolsculpting treatment from Tierney at Dr. Tyrone's office. Tierney explained everything thoroughly and made sure I didn't have any questions. She was awesome throughout the entire treatment- checking on me to make sure I was comfortable and confirmed what I was feeling was normal. She precisely placed the pads on me and made sure everything was set up for a successful session. All of the ladies I've encountered in the office have been fabulous.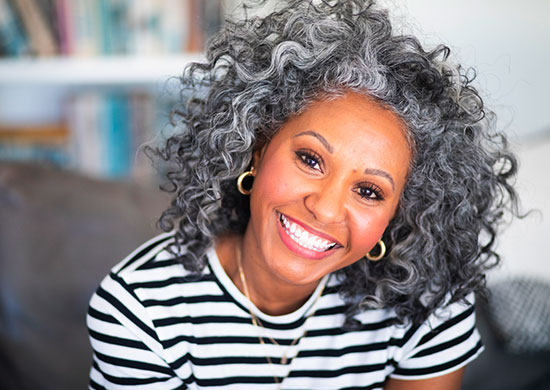 - Bayleigh D.
Tierney is an amazing Coolsculpting tech! She was very knowledgeable and made me feel comfortable throughout the entire process. My results are amazing! I was even able to do dual-sculpting! Highly recommended.