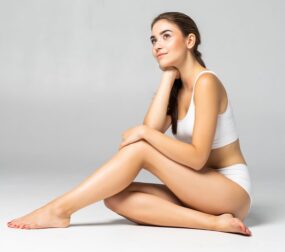 Body
Contouring
Changing the body's appearance oftentimes encompasses more than eating a well-balanced diet, exercising regularly, and pursuing a healthy lifestyle alone. For many patients, making positive lifestyle changes don't necessarily manifest the dramatic, visible results they seek. The presence of fatty tissues, fat deposits, and excess weight may result from a range of factors, including genetic factors, certain health conditions, and other circumstances unique to each patient. Our surgical team offers a variety of body-focused procedures through plastic surgery in Gainesville to reshape the body, restore a youthful appearance, define a proportioned frame, and help patients realize the body-aesthetic of their dreams.
Body surgery is performed to enhance your natural contours and ideal figure, with procedures designed to solve issues that may not be addressed through diet and exercise alone. Whether your goal is to get rid of excess skin, reduce fat, or tighten, tone, and refine certain areas of your body, our highly skilled surgeons offer outstanding results you will love with each body contouring surgery procedure, including tummy tuck, mini tummy tuck, liposuction, body lift, arm lift, gynecomastia corrective surgery, and customized mommy makeover treatments.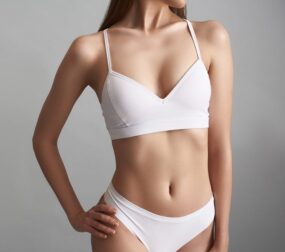 Body
Rejuvenation
Just as important as the physical appearance of your body's shape and structure is the skin that covers each contour and line on your body. In addition to surgical body treatments, our team offers a complete variety of cosmetic procedures designed to optimize skin health and produce clear, glowing, beautiful, and youthful-looking skin. To facilitate your weight-loss goals, we offer customized weight-loss plans that work with your surgical procedure for optimal results, as well as CoolSculpting® Elite and cellulite treatments for a smoother, tighter, and a more even skin appearance.
To help patients boost their skin health and maximize the appearance of their body skin, we offer treatments such as laser resurfacing and microdermabrasion for skin that looks as vibrant and healthy as it feels. Laser hair removal treatments leave treated areas silky and smooth with enduring results. Our skin specialists offer customized treatment plans to help patients achieve smooth and supple skin, treating a number of conditions, such as acne, moles, rosacea, warts, lumps and cysts, photodamage and wrinkles, and birthmarks and pigmented skin.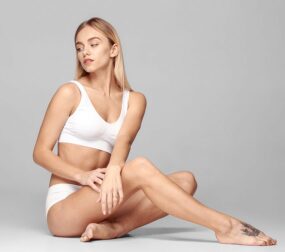 Body
Reconstruction
Our team takes a comprehensive and compassionate approach to reconstructive surgery for solutions that address both aesthetic and functional issues. Plastic, aesthetic and reconstructive surgery comprises a numerous procedures for those experiencing severe illness, trauma, congenital disabilities, or other circumstances resulting in an altered appearance to their body. In most cases, the primary goal of reconstructive surgery is to restore function to and improve the appearance of the affected areas. Through body reconstruction, patients can benefit from restored function and a more natural appearance with an opportunity to enjoy life more fully.
With each body reconstruction procedure, we utilize our combined experience, exceptional skill, surgical techniques, and unsurpassed surgical reconstruction artistry for the benefit of our patients. We provide a full range of reconstructive and plastic surgery procedures including Mohs surgery, mole removal, scar revision surgery, skin graft procedures, tissue expansion, panniculectomy, and burn reconstructive surgery, among other procedures, using the latest techniques in surgical reconstruction and cosmetic surgery. During your consultation, our surgical experts will discuss the medical, surgical, and cosmetic options available to you.