AnteAGE MDX® Exosomes
In Gainesville, FL
Get ready to experience the newest innovation in regenerative aesthetics with AnteAGE MDX® Exosomes! Exosomes comprise lipid nanoparticles naturally secreted by human cells to communicate with one another and regulate our biological processes. While the body naturally creates exosomes, these lipid nanoparticles can also be applied topically to the skin to dramatically enhance our anti-aging treatments and skin rejuvenation procedures. Exosomal therapy can optimize the results of nearly any treatment, from clinical skincare to hair restoration and much more!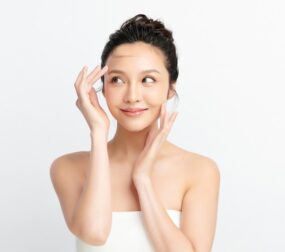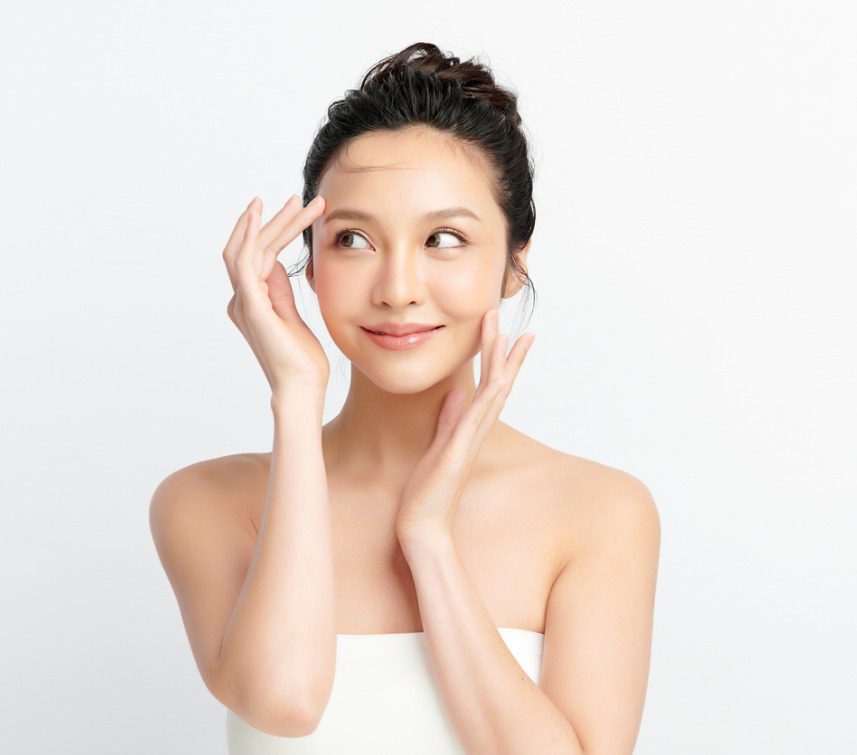 Frequently Asked Questions
Exosomes are tiny vesicles the size of nanometers that play a crucial role in regulating biological processes and communication between cells in the human body. Despite their small size, exosomes can carry a number of different important biomolecules like proteins, fats (lipids), and genetic material.
This makes exosomes highly valuable for regulating and disseminating information among cells. The way that exosomes form is representative of the cells from which they are released. For example, exosomes originating from stem cells can regenerate and repair damaged or wounded tissues. The reparative capabilities of stem cell exosomes are used in the Exosome solutions from AnteAGE MDX.
Naturally occurring exosomes in the human body significantly regulate the proliferation and differentiation of cells, thus maintaining homeostasis in the tissues. Exosomes assist in the coordination of cell activity and the maintenance of regular tissue function. They do this by disseminating cytokines and growth factors, among other biologically critical molecules in the body.
In clinical and professional aesthetic applications, exosomes are crucial for and boost the efficacy of anti-aging treatments for optimal results with regard to cell turnover, cell repair, and cell rejuvenation. In the AnteAGE MDX Exosome solutions, their formula contains 10 billion exosomes packed with growth factors and cytokines for maximum efficacy during treatment.
The AnteAGE MDX exosome solutions is a state-of-the-art, revolutionary hybrid exosome solutions that contains exosomes extracted from human bone marrow mesenchymal stem cells and human umbilical cord stem cells. This dynamic approach and precision in formulation facilitate a new level of stability and efficacy that has never been achieved before.
Yes! Each aspect of the cell-culturing and manufacturing process is controlled in-house by AnteAGE MDX in their GMP-Certified laboratory in Irvine, CA. With a dedicated team attending to each and every detail in the production of the exosome solution, they can deliver a highly potent, effective, and completely safe treatment for the benefit of our clients and their goals for aesthetic and cosmetic rejuvenation treatments.
No! Stem cells are cultured to extract cytokines and growth factors used in the exosome solution to improve the outcomes of treatments. After the cytokines and growth factors are extracted from the stem cells, they go through a comprehensive filtering process, during which the exosomes are extracted from the media. There are no live stem cells, stem cells, or remnants of stem cells in the Exosome solutions.
AnteAGE MDX exosomes are derived from the prepared media of human umbilical cord stromal cells and bone marrow (UC-MSC & BM-MSC). The Exosome solutions completes a lengthy and complex process of cell acculturation, conditioned media collection, exosomal purification, exosomal characterization, quality control and regulative checkpoints, and product packaging, to deliver a revolutionary, highly effective product delivered directly from the laboratory to your aesthetic procedures. The exosomes go through the following steps before being diluted and the vials of exosomal fluid filled to contain 10 billion exosomes per vial.
Exosome isolation
Exosome filtering
Exosomel purification
Exosome characterization
Ingredients used in the Exosome solutions are: phosphate-buffered saline, human bone marrow stem cell exosomes, human umbilical cord stem cell exosomes, and trehalose. The diluent ingredients are: water (aqua), hyaluronic acid, dehydroactic acid, and benzyl alcohol. Exosome-rich conditioned media in the exosomal solution is chemically defined and contains no additional human or animal serum that can contaminate the exosomes.