Liposuction Surgery in North Florida
---
Liposuction is one of the more common procedures performed by Dr. Tyrone at his Gainesville Florida surgical facility. Liposuction, also known as suction lipectomy or lipoplasty, is a minimally invasive surgical technique used to eliminate localized fat deposits. Traditionally, liposuction was used for recontouring the abdomen and hips; however, liposuction is now used in Dr. Tyrone's practice to recontour and remove unwanted fat from just about anywhere on the body. Refinements in liposuction techniques including the use of smaller cannulas allows Dr. Tyrone to give you a precise result. Liposuction can be done as an ispolated procedure but may be combined with excisional surgery such as abdominopasty if indicated.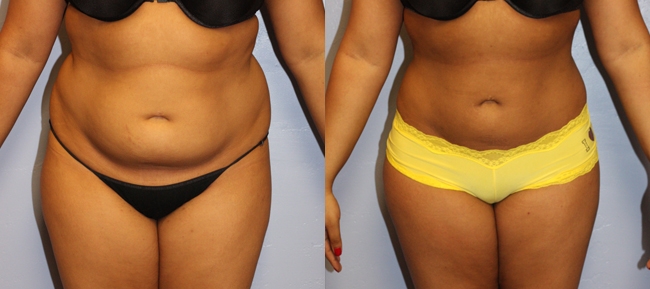 Before
After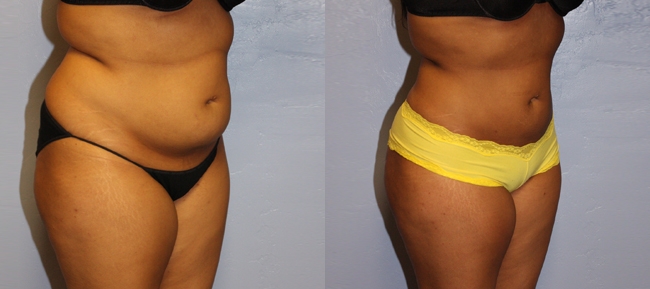 Before & AfterIn-Depth Comparison
---
Liposuction Case Study
This is a 30 year old female who underwent liposuction to the abdomen, back, lower back, and hips to remove excess fatty tissue and improve overall body contour.
Individual results may vary.
Schedule Consultation
View Before & After Gallery
Liposuction Frequently Asked Questions
Below are a few of the commonly asked questions regarding liposuction. We understand that patients often have many other questions, and we strongly encourage you to write them down and bring them with you to your consultation. Dr. Tyrone is happy to answer any question you may have, and believes the most informed patients are the most satisfied patients.