Eyelid Surgery
Blepharoplasty
The eyes are often the first facial features to show visible signs of aging. Patients often complain of puffy eyelids with excess, wrinkled skin. Eyelid surgery, also known as blepharoplasty or an eye lift, is a surgical procedure that enhances the appearance of the eyes by removing excess skin, fat, and muscle tissue from the eyelids.
It is done for several reasons — most commonly, but not always, cosmetic — and it's performed on both men and women. Patients looking for plastic surgery in Gainesville should consider blepharoplasty for a more rejuvenated look. Contact us today to schedule a plastic surgery consultation.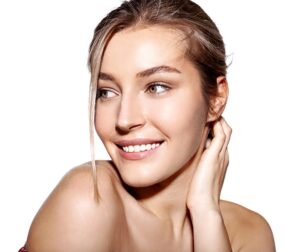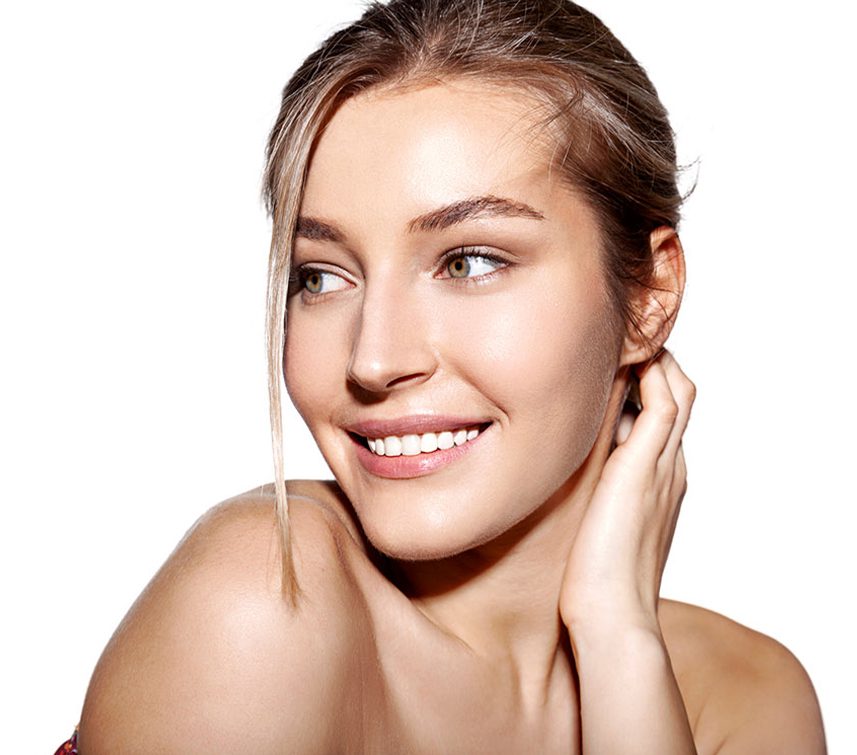 What Is
Blepharoplasty?
The eyelids comprise the most delicate and thinnest skin on the body. As such, this area is particularly prone to developing the earliest signs of aging, far before the skin located on other areas of the body. Aging eyelids and eyelids with problematic features from birth can affect a person's appearance in ways that not only cause that person to appear older than they are, but drooping eyelids can cause a person to appear tired, sad, and angry, even when they feel otherwise. What's more, drooping skin in the upper eyelid or eyebrow, known as ptosis, can affect quality of vision. Cosmetic eyelid surgery can remediate these changes and restore a naturally refreshed and youthful appearance to the skin around the eyes. And the results can be life-changing, helping patients feel more confident in their appearance and see the world from a brand-new perspective.
This cosmetic plastic surgery procedure can be performed on the upper eyelid, the lower eyelid, or both eyelids (double eyelid surgery). Eyelid surgery can treat loose or sagging skin, folds disrupting the natural contour of the eyelid, folds that impair vision, and excess fatty deposits that make the eyelids appear puffy or inflamed. Blepharoplasty can be performed as a standalone procedure, though it is commonly combined with other cosmetic face procedures, such as brow lift and facelift in order to achieve optimal results that address multiple facial areas at once. Additionally, a number of nonsurgical treatments, such as LATISSE®, can help further enhance the appearance of the eyes.
Upper Eyelid Surgery
Upper eyelid surgery is a cosmetic plastic surgery procedure that involves the removal of excess skin and fat pockets in the upper eyelids. Excess skin located within the upper eyelids can cause the eyes to appear tired in some, while in others, it can result in difficulty to see in the top gaze of their vision. This procedure may also comprise hooded eye surgery, during which the eyelids are surgically altered to form a defined crease below the brow bone. Patients with droopiness to their upper lids, or upper lid ptosis, along with excess skin in the upper eyelids, can benefit from undergoing upper eyelid surgery.
The low set position of the upper eyelids can be addressed in conjunction with blepharoplasty to help ensure as optimal results as possible for our patients. Performed through a cosmetic lid crease incision, an upper eye lift allows our surgeon to remove excess skin and fat and reshape the profile of the upper lid. Because the skin in the upper eyelid is so thin, the incision is cleverly hidden within the upper eyelid crease, allowing it to heal without visible scarring.
Lower Eyelid Surgery
Lower blepharoplasty, or lower eyelid surgery, is ideal for patients bothered by puffy, sagging skin beneath their eyes. Puffy under-eye bags likely result from herniated fat or excess lower lid fat, also known as prominent orbital fat, that collects in the spaces located beneath the eyes. This can become more visible over time as patients age, and their skin loses elasticity, though puffy lower eyelids can also occur in younger patients, causing them to appear much older than they are. Volume loss in the lower eyelids appears as hollowing, usually along the infraorbital rim or the bone located under the eyelids.
Patients who have excess lower lid fat as well as hollowing along their infraorbital rim may benefit from undergoing a lower lid blepharoplasty with supplemental fat repositioning. There are a variety of techniques our cosmetic surgeons use to improve the lower eyelids, and incisions are generally located on the outer edge of the eyelids, just below the eyelashes or inside of the eyelids, allowing our surgeon to remove or reposition the fat pockets for a smooth, natural contour.
Reasons To Undergo Eyelid Surgery
Reinvigorated Appearance
Our eyes are often the first physical features to show any visible signs of aging. Baggy or droopy eyelids, excess skin, persistent bags under the eyes — these are all common complaints among patients. Blepharoplasty works to enhance the appearance and shape of the eyes.
Improved Vision
Excess, and sometimes drooping, skin in the upper eyelid and/or eyebrow — also known as ptosis — can severely affect the line of vision. When these areas are corrected through eyelid surgery, the patient can enjoy a wider range of vision in a matter of days.
Fewer Fine Lines
As people age, patients start noticing fine lines forming in the lower eyelids and at the outer corners of the eyes. Eyelid surgery reduces the number of these fine lines by lifting and tightening the eyelid skin.
Blepharoplasty Surgery
The eyelid surgery procedure generally takes 45 minutes to 2 hours to perform, depending on whether the patient undergoes another facial procedure at the same time. Blepharoplasty procedures are often performed in conjunction with other procedures to maximize the surgical results. Eye lift surgery begins with an incision in the upper or lower eyelid, depending on which option the patient and Dr. Tyrone choose. An incision line is designed for the resulting scars to be well-concealed by the natural eyelid structure. Incisions are closed with skin glue or sutures. If sutures are used, they're removed within one week. The final results will become evident as bruising and swelling decrease during recovery. Dr. Tyrone uses the latest surgical techniques to help patients achieve their goals.
Eyelid Surgery Recovery
Cosmetic eyelid surgery has the effect of making our patients look more rested, refreshed, and alert. Because the healing process following eyelid surgery is typically gradual, patients must wait several weeks to enjoy an accurate image of their blepharoplasty results. Few people recognize the significant effects sagging, or drooping eyelids can have on one's overall appearance, but this issue is common and can be remediated, enhancing your appearance and rejuvenating your self-confidence.
Following the procedure, some visible bruising, swelling, and soreness of the operated areas are expected and common. On average, patients return to work and everyday activities within 7–10 days after surgery. To help with discomfort and reduce swelling, cold compresses should be placed on the eyelids for about 10 minutes every few hours. Keeping the head elevated at night can further reduce discomfort while sleeping. Ultimately, good skincare habits and a healthy lifestyle will help patients enjoy the results of eyelid surgery for many years to come.
Who Is A Good Candidate For Blepharoplasty?
Men and women can be good candidates for eyelid surgery if they're:
Generally healthy without medical conditions that can impair healing
Are non-smokers
Have realistic goals for the procedure
Do not have serious eye conditions