Eyelid Surgery
In Gainesville, FL
Our eyes communicate our feelings to others. Blepharoplasty, commonly known as an eye lift or eyelid plastic surgery, restores the appearance of the upper and lower eyelids, producing a more refreshed and naturally youthful aesthetic to aging eyes. This advanced surgical procedure can likewise correct functional problems with the eyelids, whether they result from natural aging or a congenital condition. Whether you desire to improve your appearance or you're experiencing functional problems with your eyelids, cosmetic eyelid surgery performed by our Gainesville plastic surgeons with John W. Tyrone, MD, PLLC, Plastic Surgery can effectively rejuvenate the areas around your eyes.
Complementary to our surgical procedures, our skin care specialists offer a number of nonsurgical cosmetic treatments for facial rejuvenation, including dermal fillers, clinical skin care, and laser resurfacing. Contact our plastic surgery practice today for more information and to schedule eyelid surgery.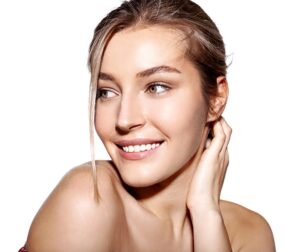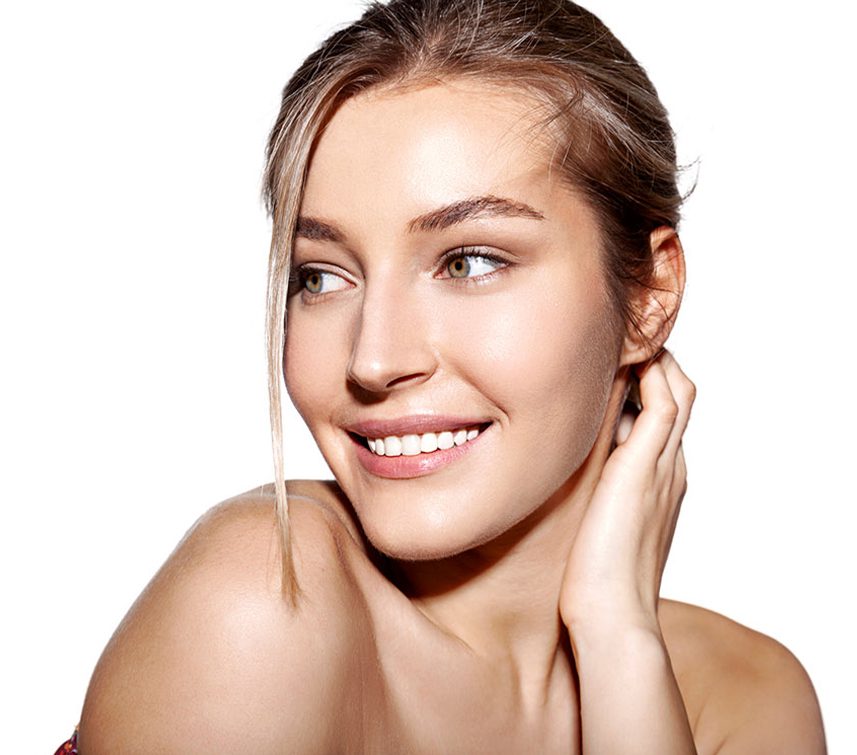 What Is
Blepharoplasty?
The eyelids comprise the most delicate and thinnest skin on the body. As such, this area is particularly prone to developing the earliest signs of aging, far before the skin located on other areas of the body. Aging eyelids and eyelids with problematic features from birth can affect a person's appearance in ways that not only cause that person to appear older than they are, but drooping eyelids can cause a person to appear tired, sad, and angry, even when they feel otherwise. What's more, drooping skin in the upper eyelid or eyebrow, known as ptosis, can affect quality of vision. Cosmetic eyelid surgery can remediate these changes and restore a naturally refreshed and youthful appearance to the skin around the eyes. And the results can be life-changing, helping patients feel more confident in their appearance and see the world from a brand-new perspective.
This cosmetic plastic surgery procedure can be performed on the upper eyelid, the lower eyelid, or both eyelids (double eyelid surgery). Eyelid surgery can treat loose or sagging skin, folds disrupting the natural contour of the eyelid, folds that impair vision, and excess fatty deposits that make the eyelids appear puffy or inflamed. Blepharoplasty can be performed as a standalone procedure, though it is commonly combined with other cosmetic face procedures, such as brow lift and facelift in order to achieve optimal results that address multiple facial areas at once. Additionally, a number of nonsurgical treatments, such as LATISSE®, can help further enhance the appearance of the eyes.
Upper Eyelid Surgery
Upper eyelid surgery is a cosmetic plastic surgery procedure that involves the removal of excess skin and fat pockets in the upper eyelids. Excess skin located within the upper eyelids can cause the eyes to appear tired in some, while in others it can result in difficulty to see in the top gaze of their vision. This procedure may also comprise hooded eye surgery, during which the eyelids are surgically altered to form a defined crease below the brow bone. Patients with droopiness to their upper lids, or upper lid ptosis, along with excess skin in the upper eyelids can benefit from undergoing upper eyelid surgery. The low set position of the upper eyelids can be addressed in conjunction with blepharoplasty to help ensure as optimal results as possible to our patients. Performed through a cosmetic lid crease incision, an upper eye lift allows our surgeon to remove excess skin and fat and reshape the profile of the upper lid. Because the skin in the upper eyelid is so thin, the incision is cleverly hidden within the upper eyelid crease, allowing it to heal without visible scarring.
Lower Eyelid Surgery
Lower blepharoplasty, or lower eyelid surgery, is ideal for patients bothered by puffy, sagging skin beneath their eyes. Puffy under eye bags likely result from herniated fat or excess lower lid fat, also known as prominent orbital fat, that collects in the spaces located beneath the eyes. This can become more visible over time as patients age and their skin loses elasticity, though puffy lower eyelids can also occur in younger patients as well, causing them to appear much older than they are. Volume loss in the lower eyelids appears as hollowing, usually along the infraorbital rim, or the bone located under the eyelids. Patients who have excess lower lid fat as well as hollowing along their infraorbital rim may benefit from undergoing a lower lid blepharoplasty with supplemental fat repositioning. There are a variety of techniques our cosmetic surgeons use to improve the lower eyelids and incisions are generally located on the outer edge of the eyelids, just below the eyelashes or inside of the eyelids, allowing our surgeon to remove or reposition the fat pockets for a smooth, natural contour.
Blepharoplasty Surgery
The surgical technique used during eye lift surgery varies from patient to patient and depends on a number of factors, such as the degree of sagging or loose skin, fat pockets, and other features of the eyelids to be corrected. Additionally, the technique used may also vary depending on whether additional procedures will be performed with the blepharoplasty procedure. Eyelid surgery is performed under general anesthesia as an outpatient procedure at our accredited surgical facility.  In general, during upper eyelid surgery, an incision is made within the natural fold of the eyelid and then extended outwards. The incision reaches as wide as possible so that any folds on the outer portion of the upper eye can likewise be addressed. Thereafter, excess skin, tissue, and possibly a portion of the orbicularis oculi muscle are excised or removed. The incision is then closed with sutures and the scar remains almost completely out of sight, as it hides within the natural crease of the upper eyelid.
During lower eyelid surgery, an incision is made along the inside of the eyelid (transconjunctival blepharoplasty) or on the outside of the lower lid, hidden just beneath the lower lash line. The transconjunctival method is usually used for those with little-to-no skin laxity, while the alternative approach is ideal for patients with lax, excess skin, and loose musculature. Once the incision is made, the plastic surgeon carefully removes or redistributes excess or displaces fatty tissue throughout the lower eyelid for the desired result. Any excess skin will be removed, eliminating the appearance of wrinkles in the area, and the underlying muscles are then tightened. The remaining skin is then smoothed and the incisions are sutured closed. For additional information regarding your blepharoplasty procedure and surgical techniques, please contact our plastic surgery office.
Eyelid Surgery Recovery
Before the procedure, our plastic surgeons will go through and provide patients with postoperative instructions to be followed throughout the recovery process. Once the procedure is completed, patients can expect to experience some visible bruising, swelling, and soreness within the treated areas. Any bruising and swelling typically subsides 10-14 days following the surgery, which may likewise be the time patients may feel comfortable resuming their regular activities. It may take about 3 weeks for the bruising to disappear completely. Your surgeon may recommend that you elevate your head while sleeping or lying down to enhance healing and to help relieve discomfort. It is extremely important to follow the provided post-surgical instructions carefully, particularly those regarding avoiding certain activities and environments while healing, alerting our surgical team right away in the event of an unexpected change, and keeping your follow-up appointments.
Following the procedure, some visible bruising, swelling, and soreness of the operated areas is expected and common. On average, patients return to work and everyday activities within 7-10 days after surgery. Ultimately, good skincare habits and a healthy lifestyle will help patients enjoy the results of eyelid surgery for many years to come. Potential side effects associated with eyelid surgery are rare, though they should be noted. These include asymmetry, prolonged eyelid swelling, abnormal scarring, difficulty closing your eyes, and ocular irritation. If you have worsening eye pain or changes in vision, consult your physician immediately.
Who Is A Good Candidate For Blepharoplasty?
Blepharoplasty is a cosmetic surgery popular among many of our patients. During your initial consultation with our plastic surgeons, treatment options will be provided based on your goals for cosmetic surgery and your existing facial structure, among other factors. Generally patients who seek to surgically remediate excess skin obscuring the natural folds of the upper eyelids; loose skin hanging down in front of the upper eyelids, impairing their vision; a puffy appearance to the upper or lower eyelids; excess skin and fine crepe-like wrinkles on and under the lower eyelids; bags and dark circles under the eyes; and upper or lower eyelid droopiness, may be considered good candidates for cosmetic eyelid surgery. Good candidates for eyelid surgery include healthy individuals with no medical conditions that can impair healing, nonsmokers, those with a positive outlook and realistic goals for surgery; and individuals without serious eye conditions. The best way to determine whether you are a candidate for this procedure is to schedule a consultation with our plastic surgery team. Contact us today.