Chin
Augmentation
In Gainesville, FL
The chin is an integral aspect of the face, contributing to harmony and balance of facial features. Individuals with a receding chin, a misaligned chin, or a chin with an altered appearance may desire to reconstruct their chin or jaw. This facial plastic surgery procedure can be performed to remediate issues in a patient's upper airways or for cosmetic reasons, such as chin and jawline contouring. Chin surgery, also called genioplasty, can restore the appearance of a well-defined, balanced chin through chin reduction surgery or enhance the chin's appearance with a chin implant. No matter your reasons for desiring cosmetic surgery or reconstructive surgery, our team at John W. Tyrone, MD, PLLC, Plastic Surgery looks forward to helping you achieve your goals.
Our plastic surgeons in Gainesville, FL, specialize in all aspects of reconstructive and cosmetic surgery, including chin augmentation. Contact us to schedule a consultation.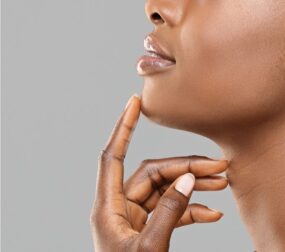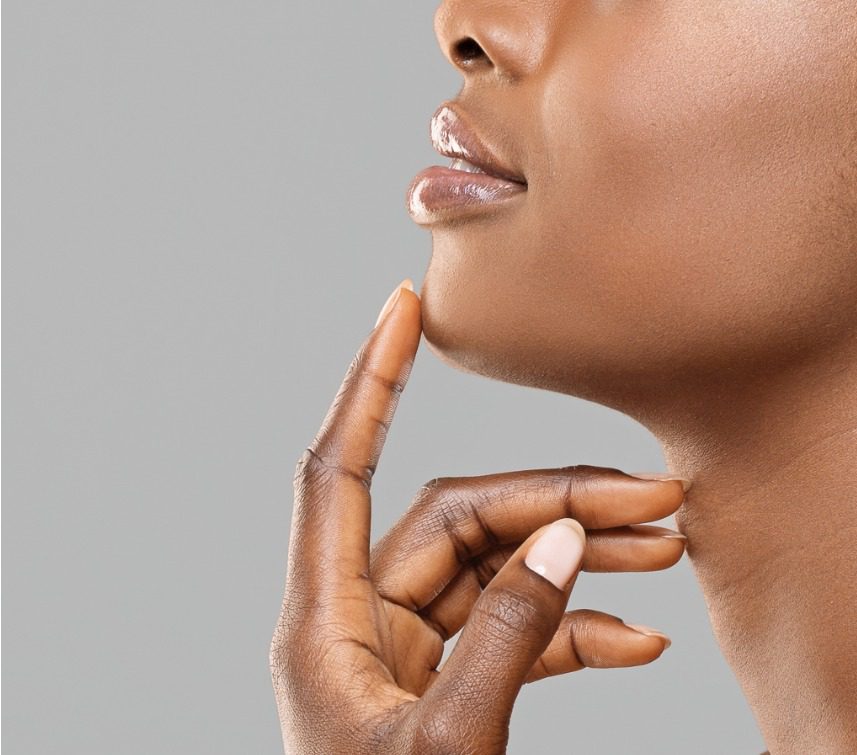 What Is Chin Augmentation?
A well-balanced appearance of the facial features depends on a number of factors, including the size, shape, and placement of the chin in relation to the nose. Mentoplasty, or chin surgery, is used to reshape the chin to achieve cosmetic harmony or to reconstruct the chin due to congenital issues, damage caused by facial injury, and more. Our plastic surgeons can reshape a patient's chin with an implant or reduction surgery on the underlying bone during chin surgery. Plastic surgery and aesthetic procedures can be performed on the lower jawline and chin to improve the proportions of the face and to help increase one's self-esteem and confidence by improving the balance of the chin with the cheeks, forehead, nose, and jaw.
In some situations, the jaw bone may be surgically moved forward. Alternatively, silicone implants may provide greater projection to the chin. For an overly projecting chin, the bone may be removed. During chin surgery, upper or lower jaw modifications may be used to improve function and chewing dynamics. As each patient has unique facial features, the exact methods used during chin augmentation will vary. Many patients receiving rhinoplasty also undergo chin surgery to achieve better facial proportions, as the chin may magnify or minimize the perceived size and width of the nose. For patients seeking temporary improvements to their chin's appearance, our practice offers several non-surgical cosmetic fillers to augment the chin area.
Types Of Chin Surgery
There are two main types of surgery used to alter the chin or improve its appearance through jawline contouring and chin contouring: chin augmentation with chin implants and chin reduction surgery. Alternative, non surgical chin augmentation may be performed to enhance the chin's appearance with temporary results. For more information about our available procedures for the chin, please contact our office.
Chin Implants
Surgical chin augmentation is typically performed for chin enhancement of an under-projected chin. This is accomplished by placing a silicone chin implant directly on the bone. Our plastic surgeon makes a small incision inside the mouth or beneath the chin. Once the implant is placed, the surgeon closes the incision with sutures. Depending on the patient's aesthetic preferences or requirements, additional adjustments may be made during the procedure to achieve the desired result. Chin implants exist in many shapes and sizes, from thin and pointed to square and thick. Different implants can also wrap around the jawbone to varying degrees.
Chin Reduction
Chin reduction surgery is performed to reduce an over projected or prominent chin, for cosmetic or reconstructive purposes. This surgery is typically performed under general anesthesia and as an outpatient procedure. During this process, our surgeon makes a small incision inside the mouth or underneath the chin, removing excess bone. The chin is then contoured to the desired shape and excess skin is tightened. During a sliding genioplasty, the plastic surgeon removes a portion of the bone and slides forward the lower portion, securing it to the jawbone thereafter. A chin reduction may include various surgical techniques depending on the treatment plan. Contact our office for additional information.
Chin Fillers
A popular alternative to surgical chin augmentation, a chin filler comprises a non-surgical, non-invasive method for improving the aesthetic appearance of the chin through injections. A chin augmentation filler uses dermal fillers, such as JUVÉDERM® VOLUMA™ XC, to enhance the size and shape of the chin. During the procedure, a fine needle is placed precisely under the skin and the formula is injected into the treated area. This treatment is completely customizable, as the jawline's shape can be molded to suit a patient's other facial features and unique preferences. KYBELLA®, the only FDA-approved filler designed to destroy fat cells located beneath the chin, can improve the profile and yield lasting results.
How Long Does Chin Enhancement Last?
Chin implants are made from durable medical devices and are intended to be permanent. Though the natural aging process will affect your facial appearance in other ways, your surgically enhanced chin contour will remain the same. Unlike a breast implant, a chin implant is solid, meaning it cannot leak. Most individuals who receive a chin implant receive results that last a lifetime. Removing certain portions of the bone in the chin and jaw regions for individuals undergoing chin reduction yields permanent results. However, the skin above may change over time, due to aging. Chin fillers yield the least-permanent results, with effects lasting for several months. Patients who desire to retain their results must schedule regular filler touch-ups. Contact our office for more information.
Who Is A Candidate For Chin Surgery?
Chin augmentation is a highly individualized procedure.If a patient decides to undergo mentoplasty, it should be their decision and for their benefit alone. Good candidates for reconstructive or cosmetic chin surgery include physically healthy patients, who don't smoke, have a fully developed chin and jaw, and have a positive mindset and realistic goals for improving their appearance. Certain medical conditions might exclude patients from this procedure. During the initial consultation, your plastic surgeon will discuss any medical conditions that might prohibit you from undergoing this procedure. The most effective way to determine candidacy for chin implants is to schedule a plastic surgery consultation.
How Much Does Chin Surgery Cost?
The cost of the procedure varies depending on the exact treatment plan chosen, any additional procedures to be performed in combination with chin surgery, and the extent of the procedure, among other variables. Please refer to our plastic surgery costs page for an estimated chin implant cost and estimated costs for dermal fillers, among other surgical and non-surgical procedures. For additional information, please contact John W. Tyrone, MD, PLLC, Plastic Surgery to schedule a consultation with our plastic surgeons.
Chin Implant Procedure
Depending on the extent of the surgery, local anesthesia or general anesthesia will be administered to the patients for their comfort during their surgical procedure. Your plastic surgeon will recommend the best choice for you. Chin augmentation and chin reduction techniques vary based on the type of correction needed. The specific technique your plastic surgeon chooses will determine the location of the incisions. The specific technique used during your procedure will be discussed during your consultation with our plastic surgeon. While many patients choose to undergo implant surgery as a standalone procedure, chin plastic surgery is just as often combined with other surgical procedures for enhanced results. One of the most common procedure pairings is the combination of rhinoplasty and chin augmentation, as surgical modifications to the chin can dramatically enhance the results of nose surgery. Liposuction for the neck is another common option for individuals with excess fullness beneath the chin and on the upper neck. When combined, strengthening the chin with a chin implant can help improve jawline definition, and removing excess fat and tissue from beneath the chin can further improve the appearance of the lower face. Contact John W. Tyrone, MD, PLLC, Plastic Surgery to discuss your surgical and aesthetic treatment options.
Chin Implant Recovery
Following your chin procedure, gauze dressings or bandages will be applied to your incisions. An elastic bandage or a compression garment may minimize swelling and support the chin as it heals. Some patients do not require any dressings or bandages. For patients who undergo procedures in which the incision is made inside the mouth, special diet instructions and/or prescribed mouth rinses may be given. Prior to your procedure, you will be given specific instructions that may include information about how to care for your surgical sites during the healing process; medications to apply topically or take orally to aid in healing and reduce the risk of infection; specific concerns to look for; and when to follow up with your plastic surgeon. The type of procedure, the extent of the procedure, and several additional factors will dictate your projected healing timetable. Chin reshaping and chin augmentation recovery can take 2–8 weeks, depending on the type of procedure performed. Swelling and discomfort immediately following the procedure are normal and can be controlled with pain medication. For more information about the recovery process following chin surgery, please contact our plastic surgery office.
Chin Implant Risks
Chin augmentation with implants, chin reduction, sliding genioplasty, and chin filler treatments are each safe and effective procedures for optimizing the chin's appearance. However, all surgical procedures carry a risk of complications and side effects. During your consultation, your plastic surgeon will explain in detail any and all risks associated with your surgery. These risks will be fully discussed prior to your consent. It is important to address all of your questions and concerns directly with your plastic surgeon and our surgical team. Temporary side effects may include redness or bruising, tenderness or pain, swelling, and loss of sensation or numbness. Possible complications include but are not limited to the following.
Anesthesia risks
Asymmetry
Bleeding
Implant displacement
Cardiac or pulmonary complications
Fatty cysts
Necrosis
Hematoma
Infection
Changes in skin sensation
Pain
Poor healing
Possible revisional surgery
Prolonged swelling
Scar tissue
Skin discoloration