Breast Lift
Plastic Surgeon
Breast lift or mastopexy surgery is a technique performed to restore a more perky, firm, and youthful shape and position to a breast that has developed ptosis (drooping of the breast) related to aging, pregnancy, breastfeeding or weight loss. Over the years, these factors and the effects of gravity take their toll on a woman's breasts. As skin loses its elasticity, breasts often lose their shape and firmness and begin to sag. A breast lift is a surgical procedure to raise and reshape sagging breasts–at least for a period of time. No surgery can permanently delay the effects of aging.
Mastopexy can also reduce the size of the areola, which is the darker skin surrounding the nipple. Incisions required for breast lift surgery are similar to those required for breast reduction. The major difference between a mastopexy and a reduction are that in a reduction the excess breast tissue is removed while in a lift it is lifted and rearranged to a higher, more youthful position. For small breasts or those lacking volume, breast implants with breast lift can increase breast firmness and size. Contact John W. Tyrone, MD, PLLC, Plastic Surgery today to schedule a consultation with our board-certified plastic surgeon in Gainesville, FL!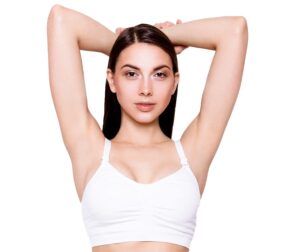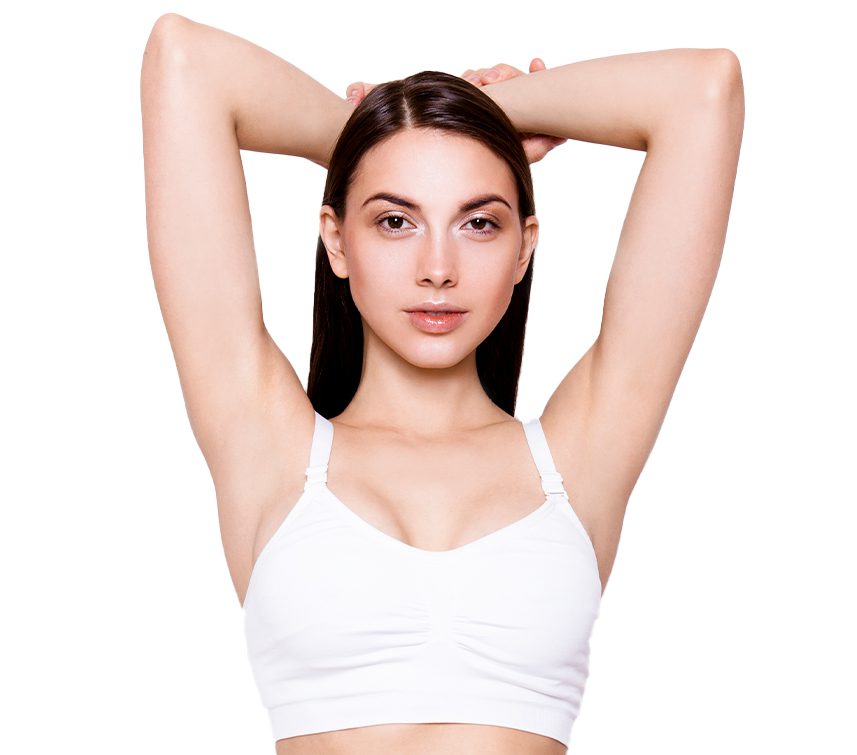 Breast Lift In Gainesville
This plastic surgery procedure is an outpatient procedure performed at Dr. Tyrone's ambulatory surgery facility located in Gainesville. Our convenient location allows Dr. Tyrone to easily perform breast lift surgery for patients from not only Gainesville, but also for patients located in Central and North Florida. The decision to undergo a breast lift is a personal choice that requires ample education throughout the entire process. We believe that informed patients make the most satisfied and confident patients. During a consultation, patients will have the opportunity to discuss whether a breast lift procedure is right for them with our plastic surgeon in Gainesville, FL.
Types Of
Breast Lifts
Just as there are multiple reasons why a patient may want a breast lift, there are multiple different types of breast lifts. The best breast lift option for each patient will vary depending on their preferences, body proportions, and goals. Below we outline the different types of mastopexy!
Vertical Breast Lift
A vertical breast lift, also referred to as a lollipop lift, is ideal for patients with moderate breast sagging and mostly require breast reshaping. Just two incisions are required for a vertical breast lift — one circular incision around the areola and one vertical incision from the bottom of the areola to the inframammary fold. These incisions are easily hidden.
Circumareolar Breast Lift
A circumareolar breast lift, also referred to as a donut lift, can be beneficial to patients with mild sagging. This type of breast lift only requires a single incision around the edge of the areola. Additionally, a circumareolar breast lift can be effective at helping to reduce areola size.
Crescent Breast Lift
Breasts with minimal sagging only require a small amount of excess skin to be removed. In this case, a crescent breast lift is the best option. In a crescent breast lift, an incision is made that runs halfway around the top edge of the areola. Most often, this lift is performed with breast augmentation and boasts minimal scarring.
Anchor Breast Lift
An anchor breast lift can be an ideal option for patients with a considerable amount of sagging. The anchor breast lift procedure uses three incisions — one around the nipple, one from the nipple to the underside of the breast, and one crescent-shaped incision along the breast fold. This procedure allows the plastic surgeon to remove larger amounts of excess tissue and skin.
Frequently Asked Questions
Patients who are in good health and are experiencing sagging or drooping of the breasts are typically candidates for a breast lift. Additionally, patients should be non-smokers to allow for optimal healing.
Dr. Tyrone will discuss your medical history, including any pre-existing conditions. It is important for Dr. Tyrone to have an in-depth evaluation of your health. Next, Dr. Tyrone will observe the breasts to determine skin quality, nipple and areola placement as well as the degree of lift. The steps of your exact procedure will be discussed as well and any questions you have will be answered.
Patients are given anesthesia before the surgery begins. The incisions will be skillfully placed at the areola and extend diagonally below the breast and run to the breast fold. Exact incision size and locations will vary depending on your unique treatment plan. Once the incisions have been made, the breast tissue will be removed and tightened to reshape the breasts into a firmer, perkier and more youthful contour. Then, the incisions will be closed. The entire surgery typically takes between two and three hours. Once the patient is awake, our team will discuss the surgery and provide mastopexy recovery care.
The extent of the breast lift as well as whether the procedure includes any other procedures, such as breast augmentation will determine the cost. While most insurance companies do not cover the costs of a breast lift, our Gainesville plastic surgery office offers financing options for our patients. Contact us today to learn more or schedule a consultation for plastic surgery in Gainesville!
Breast lifts are a routine surgery that Dr. Tyrone confidently performs. Dr. Tyrone will discuss any potential risks with you during your consultation. Potential risks include issues with anesthesia; poor healing; changes in nipple and/or breast sensations; asymmetrical breasts; and breast lift necrosis.
Some patients require a combination of techniques to achieve their goals. As the breasts begin to sag, they may also lose some of the size and volume that they previously had. Dr. Tyrone may recommend that you consider breast augmentation in conjunction with the breast lift. A saline or silicone gel breast implant placed at the time of your breast lift will restore the volume to your breasts. No additional incisions are needed as the implants are placed through the breast lift incisions.
Incisions are typically located around the areola (pigmented skin around the nipple) extending down to the fold underneath the breast and underneath the breast itself. There are many "short scar" techniques that eliminate the incision placed underneath the breast. Your plastic surgeon will let you know during your consultation if you are a candidate for a minimal incision breast reduction. Candidates for a minimal incision mastopexy are those patients who require a moderate amount of skin excision and nipple-areola movement. Just as any other surgical scar or incision, incisions from breast lift surgery predictably mature and fade over time. Your plastic surgeon will instruct you on how to optimize and support your incisions in the postoperative period.
Once you have scheduled your breast lift with Dr. Tyrone, you will be given preoperative instructions that discuss everything from finances to follow-up visits after your surgery. Prior to your breast lift surgery, you will need basic blood work and medical clearance form your primary medical doctor. You will receive prescriptions form your plastic surgeon's patient coordinator prior to breast lift surgery. It is important to have the medication prescriptions filled in the days prior to your surgery so they are available as soon as you return home from surgery.
Patients will notice lifted breasts immediately after surgery. Expect the breasts to be sore and swollen but rest assured that this will decrease in the following days. Additionally, the incision lines will become less noticeable over time. Overall, patients can expect fuller, perkier and younger-looking breasts after their surgery.
Dr. Tyrone performs mastopexy surgery in a state-of-the-art operating facility located in Gainesville. Our Ambulatory Plastic Surgery Facility (APSF) is certified at the highest level by the American Association for Accreditation of Ambulatory Surgery Facilities. Our entire staff at North Florida Plastic Surgery is dedicated to the satisfaction and comfort of all patients. Every inch of our facility is designed with patient comfort in mind. Our team is composed of thoughtful, dedicated individuals who are focused on your journey to renewed confidence.